Misogyny and Sexual Harassment Rampant Among Young People in the U.S.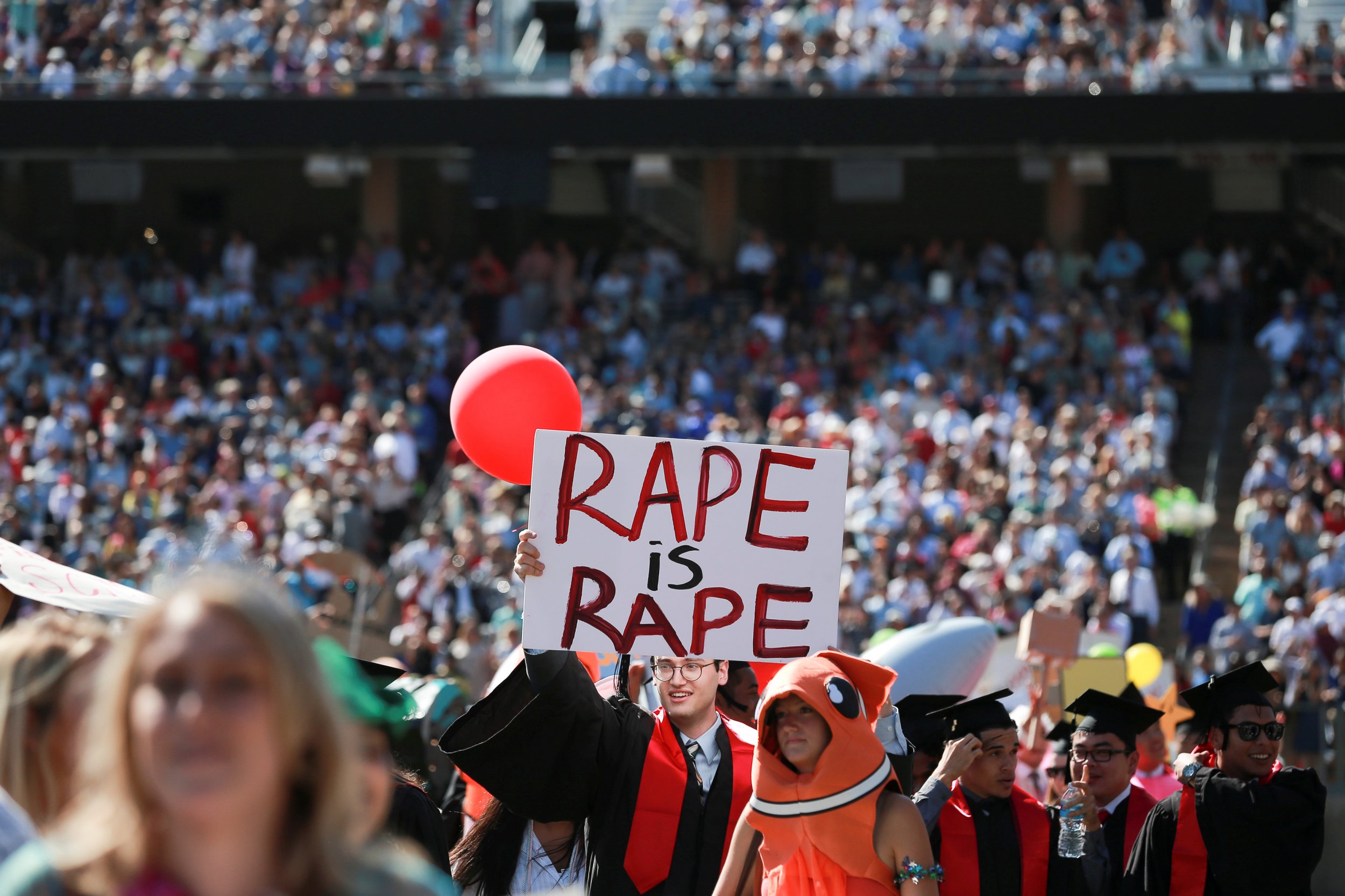 Sexual harassment is rife in the U.S., with 87 percent of young women in the U.S. having experienced it, according to a new report from the Harvard Graduate School of Education. Among the 18- to 25-year-old women surveyed, the vast majority had been sexually harassed, with 41 percent saying a stranger had touched them without their permission.
Titled The Talk, the study lays bare the misogyny young women face in their daily lives, as well as the ignorance among young people about what sexual harassment is and how to ensure they don't engage in it. The report looked at attitudes toward sex and relationships among young people, and it found that many respondents wanted guidance on how to have healthy, happy relationships and weren't getting the information from their parents and teachers.
The report, which surveyed 3,000 people across the U.S., came a day after a federal study published Tuesday that showed a sharp rise in campus rape and sexual assault. Authored by the Department of Education, Indicators of School Crime and Safety found that from 2001 to 2014, on-campus crimes had fallen in every category except for forcible sexual assault. Instead, from 2001 to 2014, there was a 205 percent increase in these crimes, from 2,200 reported cases to 6,700.
Among the people the Harvard Graduate School of Education spoke to, most had rarely discussed issues related to sexual assault and misogyny. Just over three-quarters said they had never had a conversation with their parents about how to avoid sexually harassing people, while 48 percent either agreed with or were neutral toward the statement that in society there "is no more double standard against women."
In addition, 62 percent of young people surveyed had never spoken with their parents about not pressuring someone for sex once they've said no, while 57 percent had never discussed that you cannot have sex with someone who's incapable of making a decision about sex—whether as a result of intoxication or other factors.
The focus on parental conversations, the report's authors said, is because many schools in the U.S. are failing to provide students with a decent sex education. "Courses in most states tend to focus on either 'abstinence only until marriage' or 'abstinence-plus,' which provides information about contraceptives and safe sex," the report said. "A smaller number of courses teach comprehensive sex education, but these courses are often limited to what's called 'disaster prevention'—that is, how to avert pregnancy and sexually transmitted diseases." Issues of consent, what makes a healthy relationship, and LGBTQ relationships, the report found, are rarely covered by schools.
Parents who may have felt awkward about having "the talk" can take some comfort in the fact that 70 percent of the report's respondents said they would have liked their parents to talk to them about romantic relationships. Being more open, it seems, is not just necessary, but wanted.