Sexual Harassment in Hollywood 'Not Shocking', Says 90210's AnnaLynne McCord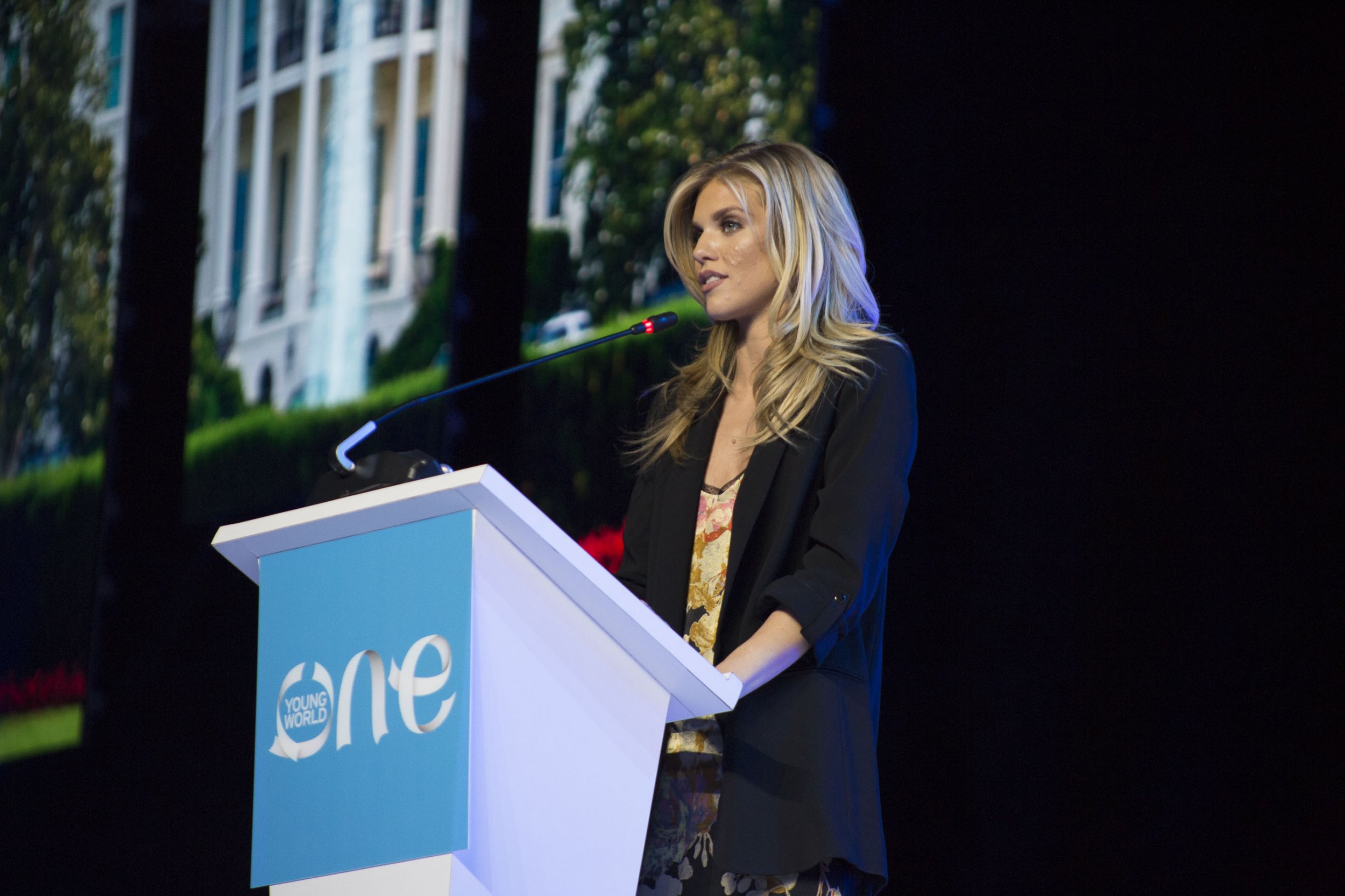 Just over 48 hours after The New York Times published dozens of allegations of sexual harassment by mega-producer Harvey Weinstein, many by unnamed women, Hollywood is under the spotlight over its treatment of women in the industry.
AnnaLynne McCord, an actress from 90210 and an activist, spoke to Newsweek about her experience of the industry and the so-called casting couches. "I've been in the industry a long time and it's not something that's shocking to me... One of the things I was told once, 14 years old, 'you'll never make it if you don't do nudity. I was like I guess I'm not gonna do nudity then, and to this day I've never done a nude scene.
"But this is is what young women are up against. I just happened to have been a really arrogant 14-year-old. But most young women would feel like that's what they have to, they don't have a choice."
In the Times article about Weinstein only actress Ashley Judd spoke openly about her allegations of inappropriate behavior and harassment by the mogul. She said that Weinstein invited her to a business meeting in a hotel room and made several requests of her, including that she watch him shower.
Weinstein told The Wrap Thursday that he intended to sue to the Times, and Lisa Bloom, a lawyer acting as his adviser, stated that "he denies many of the accusations as patently false." Weinstein has taken an indefinite leave of absence from the production company and issued a statement that said he had " brought on therapists... to deal with this issue head-on." Bloom resigned as his adviser on Saturday.
McCord, who has spoken about her own rape at the age of 18 by someone she knew, said that fear of losing jobs can make women vulnerable in an industry where people with money so often hold the most power, and where decisions, particularly on casting, can be so subjective.
"It's an everyday occasion as far as I'm concerned. I do know many colleagues, I know many people who have experienced things, who would never say them to this day.
"For me, it's a hard no, but the pressure is immense. Young men are experiencing it as well, young men feeling the pressure… whether they're gay or not."
McCord, who was speaking against sex trafficking at the One Young World young leadership conference, says much of the problem lies in the objectification of performers, and the dehumanizing impact it can have. "When you're made to feel like you're an object, not a person, the sky's the limit of how you're made to feel violated."
According to the Times, several women who accused Weinstein have received settlements and have confidentiality clauses that mean they are unable to discuss the deals or their experiences. The paper has called on the producer to release the women from the non-disclosure agreements and allow them to speak without fear of reprisal.
On the subject of whether people in the industry who have suffered sexual harassment should go public, McCord refers to her own experience of talking about her sexual abuse several years after it had happened. "There is no should. I know the absolute fear and overwhelming anxiety of the idea of talking. I also understand freedom and peace and being able to share. It is the scariest thing in the world. I can't say enough to those individuals that it is very freeing."
Calling out the people putting women under pressure is important, McCord says, "It's important to the topics were all talking about here. The truth always comes to light."