Matt Lauer Mocked Workplace Sexual Harassment In 'Today' Skit From 2012
Matt Lauer, who was ousted as a host of NBC's "Today" Wednesday over sexual harassment allegations, joked about being a victim of harassment in a 2012 segment from the show making light of workplace misconduct.
"The Daily Show" resurrected a clip of the skit after news of Lauer's firing broke. The four-minute segment is a mock investigation into co-host Willie Geist supposedly hurting Lauer's feelings by slapping his behind with a newspaper in front of studio surveillance cameras.
This was part of "Rossen Reports," a "Today" feature in which journalist Jeff Rossen investigates various situations. In this case, the entire report was a parody of an issue that is now exploding in the #MeToo campaign.
"Look, this kind of behavior happens all of the time between guys on football fields and huddles," Rossen says at the beginning of the feature. "But is this really appropriate for the workplace?"
After showing footage of "the smack heard 'round the studio," Rossen gives Lauer space for "breaking his silence," and Lauer pretends to have hurt feelings from the smack.
In an interview with emotional piano music playing under it, Lauer pretends to be shaken by the incident, which he calls "uninitiated."
"I wasn't doing anything differently, I wasn't wearing a different cologne," Lauer says.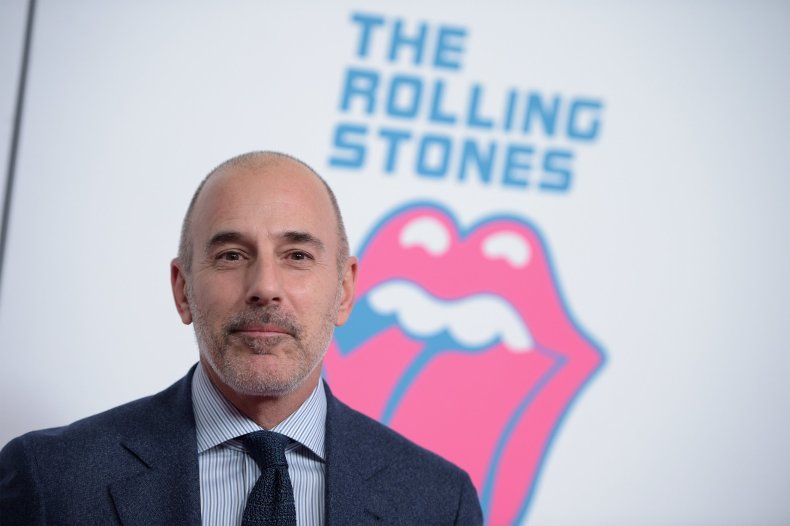 Geist says the slap was simply "a touch of the lower back." Coincidentally, Lauer's firing came the day that Minnesota Public Radio star Garrison Keillor was also fired for alleged inappropriate behavior. Keillor explained one of the incidents by claiming he put his hand "on a woman's bare back" while comforting her, and his hand slid up her open shirt.
Lauer, the biggest star of NBC's morning show, now faces accusations of harassing female colleagues and grilling them about their sex lives. A damning Variety report said Lauer gave a sex toy to a colleague with a note about how he wanted her to use it, and that he had a button under his desk to lock the door to his office, where he allegedly exposed himself and made unwanted advances to women.