'Sexy Beasts': What are the Rules of the Weird New Netflix Dating Show?
A bunch of Sexy Beasts arrive on Netflix in one week today for a dating game unlike anything you've seen before.
The trailer raised eyebrows online with its concept and striking prosthetics. The goal is to challenge the concept of attractiveness and see if a group of single people can truly look past appearances and pick their ideal partner.
Hollywood-level prosthetics are used on the contestants, which leads to dates between usually mismatched creatures. You'll see a dolphin date a rhino, a rooster court a deer, and an alien charm a panda in the new Netflix series Sexy Beasts.
The first six episodes drop on the streaming service on Wednesday July 21. Here's a rundown of how the show will work.
What are the rules of Sexy Beasts?
Each episode of Sexy Beasts will feature four different daters with unique character prosthetics that transforms them into an animal or fantastical creature.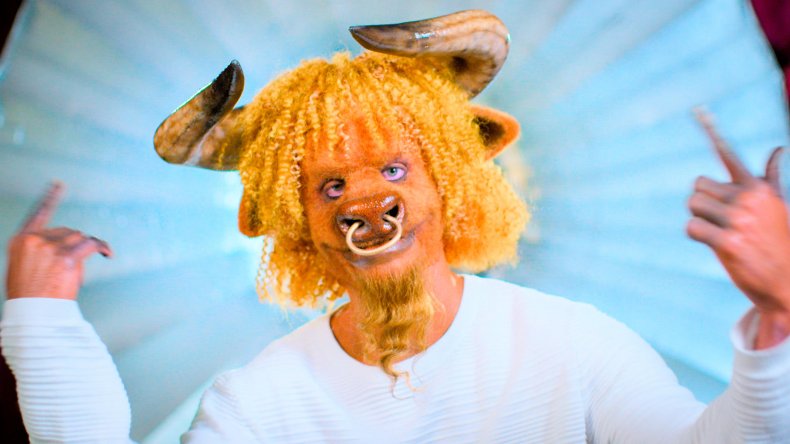 One person is the picker searching for true love based purely on personality. They have three potential love matches to choose from, and will take each of them out on a date in the real world. While the weird and wonderfully dressed singletons date, members of the general public watch on with baffled amazement.
Once the dating is over, the picker then chooses one of the three to be their love match. At this point everyone's real faces are revealed, and the picker will see the identity of the person they chose as well as the people they missed out on.
Comedian Rob Delaney narrates the show, which features a cast of vivacious, funny and lovable contestants.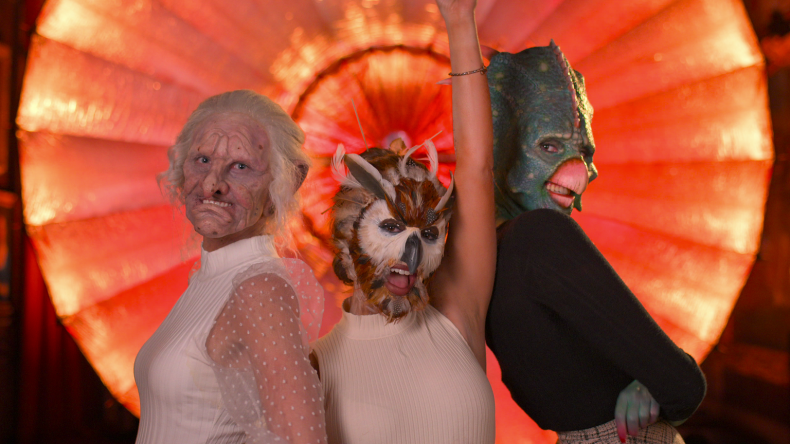 The origins of Sexy Beasts
The new Netflix show Sexy Beasts originally started out as a British dating show on the BBC in 2014. Lion Television produced the original series and Netflix commissioned them to once again create the new version for 2021.
The prosthetics for both iterations of the show were performed by Kristyan Mallet and his team at KM Effects. His work has been seen in hundreds of films and TV shows like Mission: Impossible, Black Mirror and Harry Potter.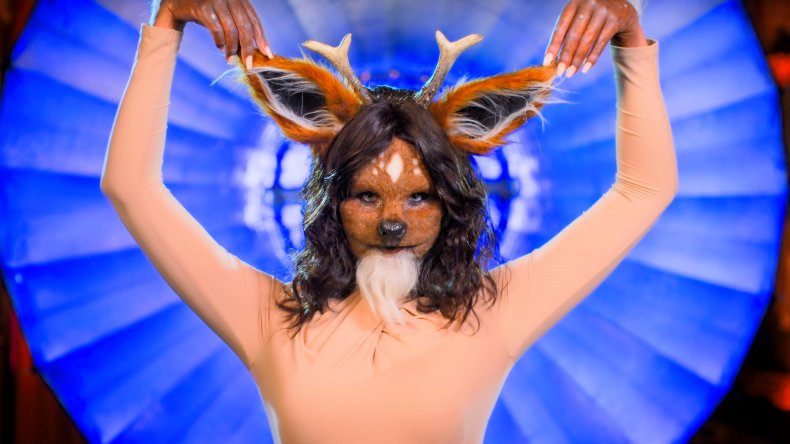 Having seen how far the show has come, Mallet is able to compare the two versions. On the new Netflix show, he said: "I think it's really different. It's a lot more polished. I think the production value and the way they shot it and the format, I think it's vastly superior. That's my personal opinion.
"The last one was British and I wasn't sure how the international aspect of it would go," he said. "It was very British humor, sarcastic and silly, with this one being more international it's incredibly funny, it was brilliant."
Mallet said the show will be a lot more lighthearted than other dating shows out there. Even though he was involved in the production, he can see why some people will question the concept.
Mallet said: "It's so ridiculous you can't take your eyes off of it. It's like 'I can't believe they've made a show like this.' I remember when we made it years ago it was silly but you couldn't stop watching it it was just fun. That's basically what this is about, it's just fun."
Six episodes of Sexy Beasts drop on Netflix next Wednesday before six more episodes, with even more single creatures, drops later on in the year.