Forget Whiplash: Ethan Hawke's Seymour Bernstein Teaches Music Through Love Not Fear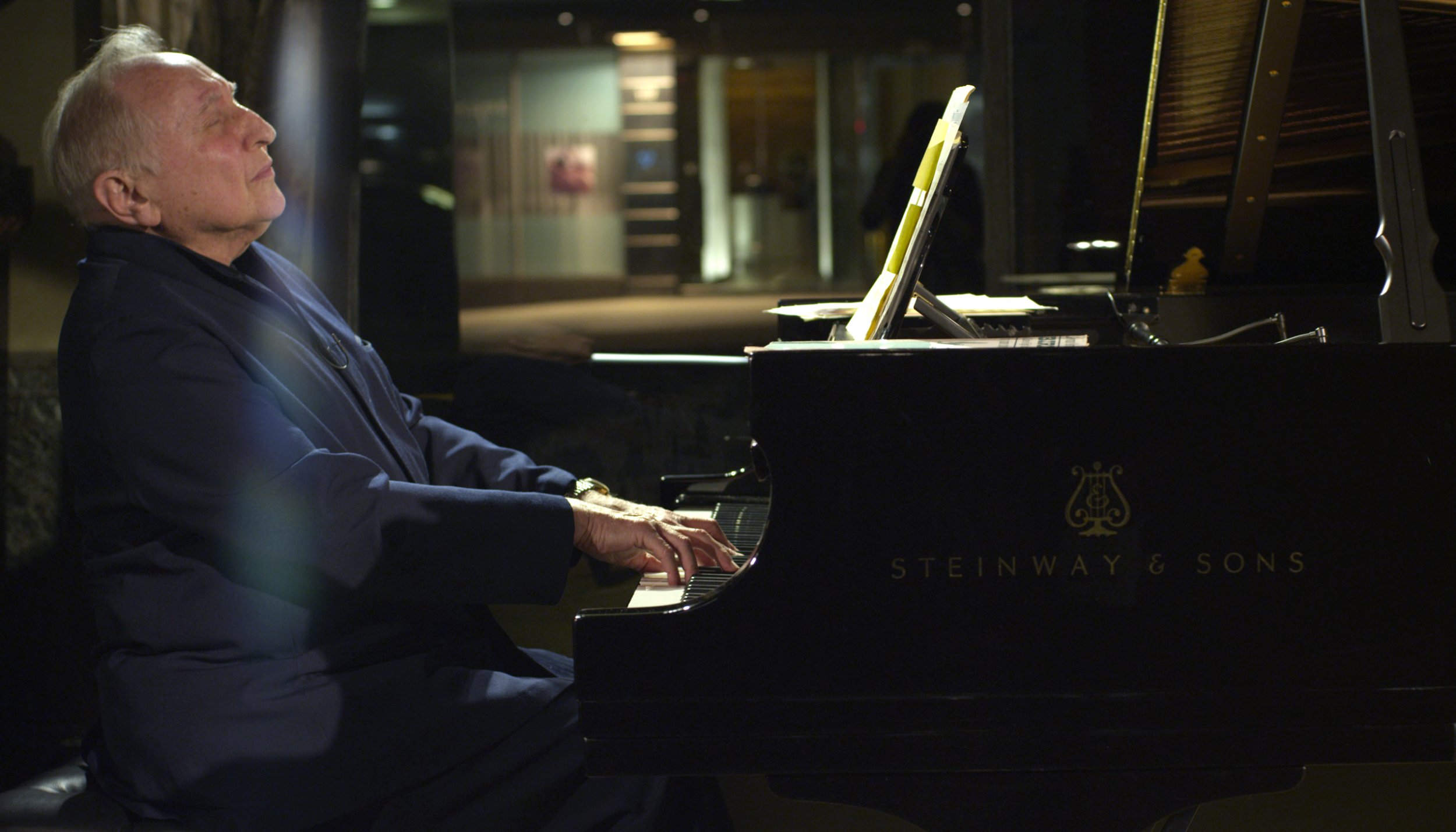 J.K. Simmons won a Best Supporting Actor Oscar this year for playing a sadistic music teacher in Whiplash—he gets inside his students' heads, exploiting their fears and secrets when he's not shutting them down with a quick "Not my time" as they try to audition for him, or throwing objects at their heads. The kids put up with it because they want to be immortal, musically speaking; either that or they're going out for dodgeball.
Now, as an antidote, we have Seymour Bernstein, the Yoda-like piano teacher at the heart of Ethan Hawke's loving documentary, Seymour: An Introduction (in theaters March 13). In 80 minutes we get a glimpse of the 87-year-old's monastic apartment on the Upper West Side—a New York classic, with a kitchen the size of a phone booth and a living room that doubles as his bedroom when he unfolds the sofa bed. We see him teaching students with a benevolent patience as forceful as the rage of Simmons' instructor. "One of the most important things is an even pulse," he repeats softly, sometimes gently tapping the piano in rhythm as they perform. No craziness inside this space; the world outside is crazy enough.
The film's genesis was a dinner party a student of Bernstein's invited his teacher to, telling him Ethan Hawke was going to be there. "Who's that?" said the maestro, though he claims he recognized the Boyhood co-star when he sat down next to him.
"I have been struggling recently with finding why it is that I do what I do," Hawke tells a small audience, made up largely of his acting class, in the documentary. He knew the superficial things—money, fame—were inauthentic "but I didn't know what was authentic." Sitting beside Bernstein, "I immediately felt safe around him...At this one dinner Seymour helped me more than anyone in my own profession had been able to."
Hawke's secret was that he had been grappling with an almost crippling stage fright, something Bernstein, a former child prodigy and concert pianist, also endured. From his debut at Lincoln Center's Alice Tully Hall in November 1969, the pianist had received almost nothing but raves. But all the good notices "didn't help allay the horror I felt before and during a concert," he tells former pupil and New York Times architecture critic Michael Kimmelman in the film. "If I'm going to be that terrified about walking across the stage," says Bernstein, "what am I going to say about facing the vicissitudes of life?"
Bernstein's was not a musical family. As a child growing up in Newark, "I begged my mother for piano lessons; we didn't even have a piano. Someone gave us an old upright piano when I was 6. There was no music played in my house, ever; we didn't even own any records."
Where did his exposure to music come from then, I ask during a phone call from his home in Manhattan. "It's very mysterious," he says, adding that he thinks "talent is genetically programmed." (He wept hearing a sonata by Schubert when he was a boy; when his mother asked him what was wrong, he said, "Oh, it's the most beautiful piece I ever heard.") While his mother was supportive and immediately set about finding him a piano teacher (the milkman's daughter, "a terrible teacher," according to Bernstein), his father was somewhat dismissive, telling people he had "three daughters and a pianist."
"I felt insulted," he says when Hawke asks him about it. "He couldn't identify with the son he had." To protect himself against his father and other detractors he imagined himself in a sort of translucent dome (think Superman's Fortress of Solitude) outside that ravens (critics) pecked to no effect. Talent was something to be nurtured and Bernstein learned that lesson early on. "I was about 15 when I realized that when my practice went well, everything else seemed to be harmonized by that," he recalls. "When my practicing didn't go well, I was out of sorts with people, with my parents. So I concluded that the real essence of who we are resides in our talent, whatever talent there is."
One of his first champions was a wealthy New York woman named Mildred Boos, his "patroness." She had a historic mansion on East 79th Street with a music room fashioned after one in Versailles that held 250 people. Boos practiced her own hodgepodge religion called "I Am," in which she contacted Jesus, Moses, Buddha—"the whole gang was there," says Bernstein.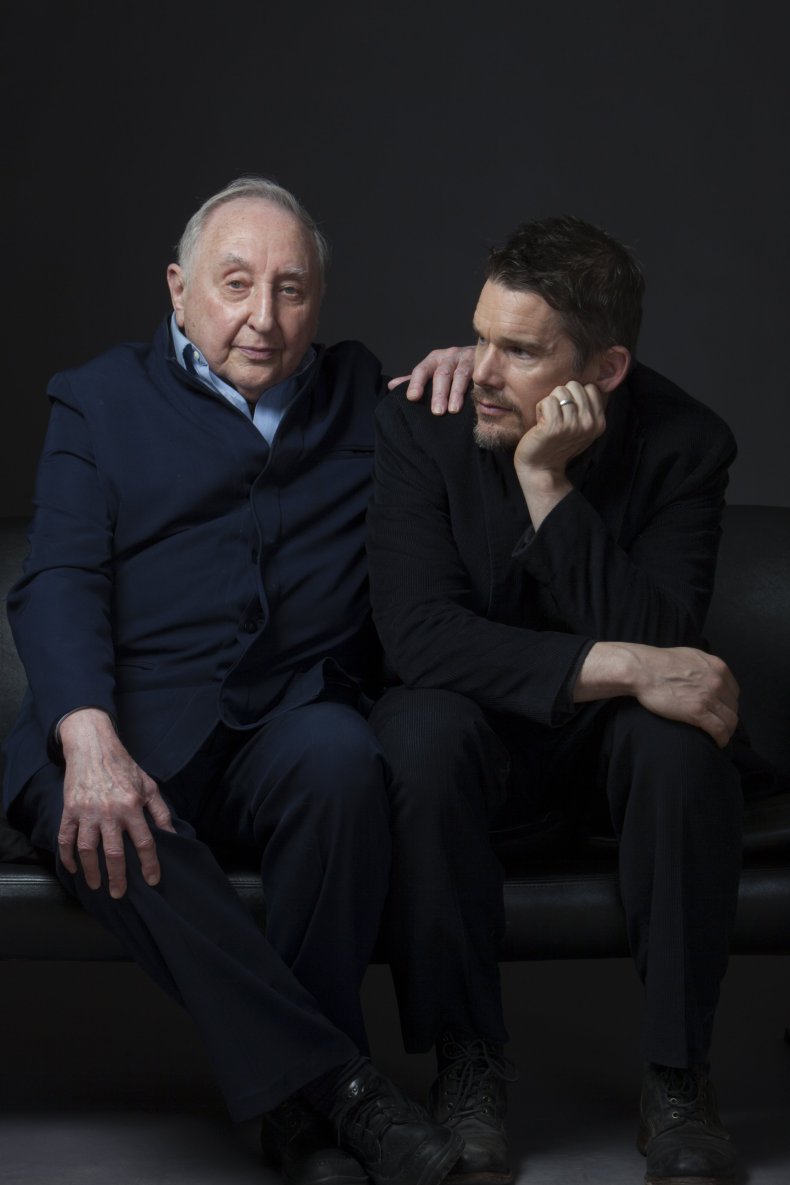 The Duchess, as Bernstein called her, sponsored his debuts in Europe as a young man, and when he returned she gave him the keys to a 10-room Tudor mansion in Scarsdale (one of the smaller houses on her estate, he tells me). "It's yours for as long as you want it," she said. In what sounds like a scene from Sunset Boulevard, the Duchess plied him with gifts—jewelry, a smoking jacket—and filled her home with photos of him. "It seemed very obvious she was falling in love with me. I lived there for about a year; I was starting to feel trapped."
The aftermath was painful, of course; she had a nervous breakdown when he broke off with her, Bernstein tells me. "She was giving me the world; I would have inherited that mansion. But I'm not a gold-digger."
When he was drafted during the Korean War, he felt as if "I was going to my death," he says. At boot camp, as he and the other recruits hiked 20 miles in zero-degree temperatures, he wondered how he finished the march while some soldiers fell by the wayside. "I knew immediately it was the mindset of the musician."
Seymour is an ode to discipline. "The struggle is what makes the art form," he says at one point, and at another, "Without craft there isn't any real artistry." When he felt inadequate in performance, he would double his practice—from four hours a day to eight—becoming his own drill instructor. And when acolytes complain of stage fright and being nervous, he says a great many artists aren't nervous enough. Speaking to Hawke's class he tells the story of a young actress who asked Sarah Bernhardt for an autograph before a show, and then says she was surprised to see the diva's hand trembling. "You will get nervous when you learn how to act," Bernhardt told her.
In some ways it seems that once Bernstein overcame his fear, he quit performing. His last concert was at the 92nd Street Y; he was 50 years old and he wanted to dedicate himself to teaching and composing. "I had terrible blocks," he says of his struggles. "I felt inadequate...if you feel inadequate as a musician, you're going to feel inadequate as a person."
The reverse is true too, and the message of Seymour: An Introduction (a title stolen from J.D. Salinger's novella about a soul too sensitive to live) is one of survival, perseverance and seeking what Suzuki Roshi called the beginner's mind. When I spoke with Bernstein, he was getting ready to fly to L.A. for the film's premiere, to be followed by stops in Las Vegas (where he will receive an award from an association of music teachers for his book, With My Own Two Hands) and a final concert in D.C. "I'm touring like I did as a young man," he says.
Music, like life, he tells Hawke's students, is about dissonances, harmonies and resolution. "I believe you won't enjoy that resolution unless you have that dissonance," he tells them. "What would it be if we didn't have that dissonance? We wouldn't know the meaning of the resolution."