SF Entrepreneur Gets Slammed for His Open Letter on City's Homeless 'Riff Raff'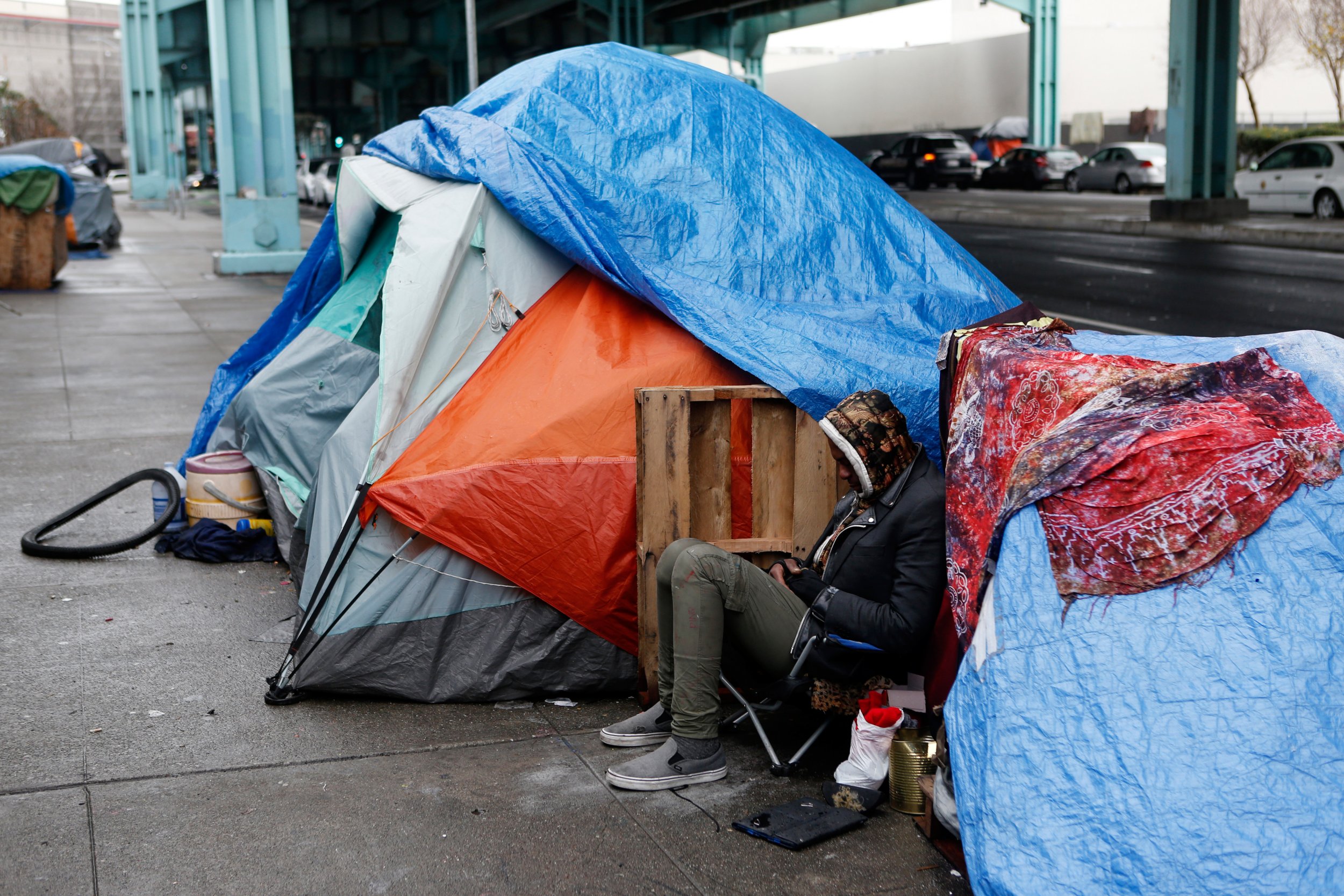 San Francisco's great gentrification and tech industry war is in the midst of its most recent eruption, spurred by an angry open letter an entrepreneur wrote to Mayor Ed Lee and Police Chief Greg Suhr.
Sure, it might read like merely a parody of entitlement and hostility at first, second or even third glance, but the author has stood by his missive through tweets of outrage and an email interview with The Guardian. The one exception: He's apologized for use of the term "riff raff," appending a note to his original post calling the term "insensitive and counterproductive."
"I am writing today, to voice my concern and outrage over the increasing homeless and drug problem that the city is faced with," Justin Keller wrote in a letter dated Monday and posted on his personal website. Keller, who identifies himself on Twitter as an "entrepreneur, house music lover, beer connoisseur, [and] sports enthusiast," says he has been living in the city for more than three years. "Every day, on my way to, and from work, I see people sprawled across the sidewalk, tent cities, human feces, and the faces of addiction. The city is becoming a shanty town," he says (punctuation his). Up until this point, the reader might think this concerned citizen feels for those less fortunate than him. But then, he adds that "worst of all, it is unsafe."
Keller goes on to write about the recent long weekend encompassing President's Day, Valentine's Day and a visit from his parents and other relatives. He describes three incidents that seem to have made him and his family, as well as his girlfriend, uncomfortable or even "terrified."
Then he gets to the crux of his grievance:
I know people are frustrated about gentrification happening in the city, but the reality is, we live in a free market society. The wealthy working people have earned their right to live in the city. They went out, got an education, work hard [sic], and earned it. I shouldn't have to worry about being accosted. I shouldn't have to see the pain, struggle, and despair of homeless people to and from my way to work every day. I want my parents when they come visit to have a great experience, and enjoy this special place.
And:
I don't have a magic solution… It is a very difficult and complex situation, but somehow during Super Bowl, almost all of the homeless and riff raff[1] seem to up and vanish. I'm willing to bet that was not a coincidence. Money and political pressure can make change. So it is time to start making progress, or we as citizens will make a change in leadership and elect new officials who can.
By Thursday afternoon, the post had earned more than 3,000 "kudos," which on Keller's site appear to be the equivalent of a Facebook "like." And one real estate agent tweeted her support. But for the most part the letter brought an onslaught of tweets from those far less pleased with Keller's tirade, with some commenting about the whiff of parody that emanated from it.
Others took to Medium to post lengthier responses. Edna Miroslava Raia wrote a piece reacting to Keller's letter "regarding the homeless in the streets of San Francisco inconveniencing your idea of a utopian city."
"Brace yourself," she says. "I am about to publicly insult you for not considering a) your role in the disparity, b) your industry's role in the growing homeless population, and c) your inability to follow news stories."
Jim Gavin, a writer whose book of short stories Middle Men was published in 2014, also used Medium to air his thoughts. "No one would ever knowingly reveal themselves to be such a clueless and hateful child," he wrote, "so it seems obvious that you've created the character of 'Justin' to parody the voice and mentality of the stereotypical 'tech bro.' Dude, you nailed it!" This character, Gavin says, is "a grotesque parody of the coddled, millennial tech shithead."
"'Justin' is repulsed by the sight of the homeless. Google has yet to produce a form of eyewear that can eliminate from the field of vision any citizen making less than $100,000," Gavin explains. "Occasionally you are forced to gaze upon a drug addled bum, a loser who has failed to achieve, whereupon, through an astounding combination of narcissism and self-pity, you somehow come to the conclusion that YOU ARE THE VICTIM in all of this."
He concludes his response to Keller's open letter by suggesting he donate to or volunteer with one of several organizations working with the city's homeless, and perhaps even having a conversation with a homeless person.
Bercé Perry, one such homeless San Franciscan, told The Guardian that "being homeless is like being the germ of the city. That's how they treat you." Another homeless resident of the city, Madeleine McCann, added: "They need to be a little more tolerant. It's not like they're going to let us come shower at their house."
Keller told The Guardian via email that "the thesis of the post was that inaction by the city and officials is not working. We all as citizens of San Francisco need to figure out how we can improve the city and address the homeless and drug addiction problem straight on." He insisted that he "in no way meant to vilify homeless or drug users," but again shifts the focus not to helping this group, but to how it impacts the lives of what he calls "wealthy working people." His frustration, he says, "was that we as citizens don't feel safe." Keller is reportedly writing another blog post on the topic. Stay tuned.