Man Falls to His Death Inside Terminal at San Francisco International Airport
A man fell several stories to his death inside San Francisco International Airport (SFO) Terminal 3 Monday morning, officials confirmed to Newsweek.
Maintenance crews blocked off the baggage claim area of Terminal 3 as the San Mateo County coroner removed the man's body from next to the escalator and elevators that allow entry to gates 60 through 90. The man died after falling from the mezzanine level to the ground floor around 8:45 a.m., airport spokesman Doug Yakel told the Mercury News.
Authorities were waiting to release the man's identity until his next of kin could be notified.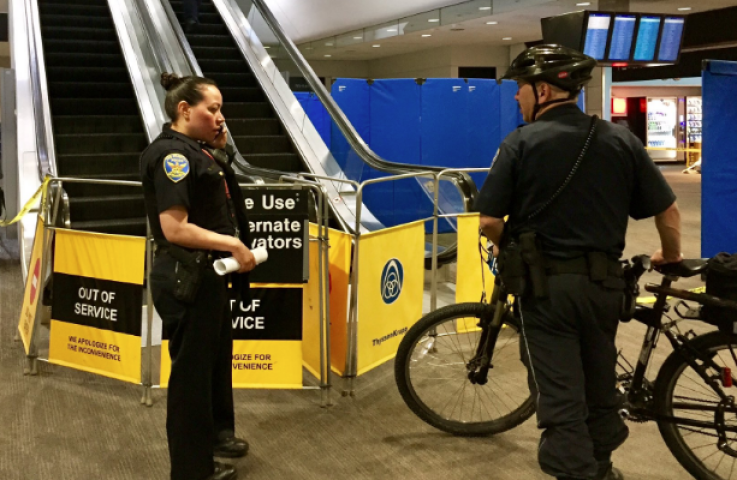 Yakel told Mercury News the man was in his late 50s or early 60s and "did not survive the fall." Several images emerged on social media showed blue barriers blocking off that Terminal 3's ground floor lounge area adjacent to the escalators. The mezzanine is on the third level. Yakel confirmed to Newsweek that the man's body was removed and maintenance crews reopened the terminal Monday afternoon. However, it was not disclosed whether the man was a traveler or worker or why he was present at the airport.
Authorities told KGO-TV that the investigation into the circumstances surrounding the man's fall were still under investigation.