SGDQ 2020 - Schedule, Date, Time, Games List & How to Watch the Stream
Summer Games Done Quick is still happening despite the COVID-19 pandemic, and that means the world's best speedrunners will gather virtually for one of the games industry's biggest charity events of the year. Below, we recap all you need to know about SGDQ 2020 including its start time, stream links and the highlights in its schedule.
What is SGDQ 2020?
Summer Games Done Quick, or SGDQ, is an annual charity event focused on the art of video game speedrunning. For the uninitiated, speedrunning involves beating a game as quickly as possible via the game's traditional route or using glitches depending on the conditions of the run. In short, lengthy games that might typically take an average player hours to complete can sometimes be finished by skilled runners in a matter of minutes.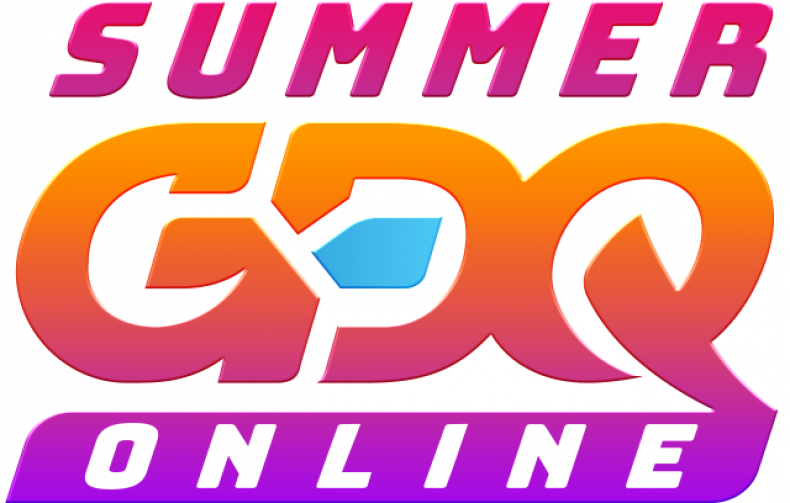 All Games Done Quick events are typically sponsored by a specific charitable cause, and this time 100 percent of all online donations will be offered to Doctors Without Borders. The charity works to provide communities all over the world with basic medical necessities to improve their daily lives. To date, Games Done Quick has raised more than $22 million for worthy causes in its decade of operation. To donate, simply go to the Games Done Quick website.
How to watch SGDQ 2020
The only place to watch SGDQ live as it unfolds is via the Games Done Quick Twitch channel. If you happen to miss a run that you wanted to see, most of them are posted to the Games Done Quick YouTube channel for on-demand viewing a few days after their original airing. Some runs are archived on Twitch as well.
SGDQ 2020 schedule and games list
SGDQ 2020 is set to take place from August 16 at 11:30 a.m. EDT through August 23 at 1 a.m. EDT. The full schedule is quite extensive and viewable on the Summer Games Done Quick website, but we've done our best to condense the list to only a handful of then most exciting speedruns to watch each day. All times listed below are in Eastern Daylight Time.
August 16
Demon's Souls - 12 p.m.
Streets of Rage 4 - 1:10 p.m.
Super Mario Odyssey - 7:43 p.m.
Secret of Mana - 9:10 p.m.
August 17
Kirby & the Amazing Mirror - 3:43 a.m.
Legacy of the Wizard - 8:53 a.m.
Kid Icarus - 10:13 a.m.
Zelda II: The Adventures of Link - 11:49 a.m.
The Elder Scrolls IV: Oblivion - 11:57 a.m.
The Witcher 3: Wild Hunt - 12:47 p.m.
Batman: Arkham City - 3:09 p.m.
Portal - 5:43 p.m.
Portal 2 -: 6:17 p.m.
The Talos Principle - 7:03 p.m.
Superliminal - 8:06 p.m.
Ori and the Will of the Wisps -9:43 p.m. [Bonus Game]
August 18
The Lion King - 6:40 a.m.
Castle of Illusion Starring Mickey Mouse - 7:07 a.m.
Donkey Kong Country 2 - 8:59 a.m.
Castlevania 2: Belmont's Revenge - 11:04 a.m.
Bloodstained: Curse of the Moon - 11:48 a.m.
Bloodstained: Ritual of the Night - 12:43 p.m.
The Legend of Zelda: Twilight Princess HD - 5:01 p.m.
Mario Kart 8 Deluxe - 8:46 p.m. [Bonus Game]
August 19
BioShock: infinite - 2:23 a.m.
Virtual Boy Wario Land - 9:53 a.m.
Mario & Luigi: paper Jam - 10:30 a.m.
The Legend of Zelda Link's Awakening (GameBoy) - 11:50 a.m.
The Last of Us - 12:55 p.m.
Sonic the Hedgehog (1991) - 5:12 p.m.
Sonic the Hedgehog 2 - 5:47 p.m.
Sonic 3 & Knuckles - 6:27 p.m.
Sonic Heroes - 7:47 p.m.
Resident Evil 3 Remake - 8:57 p.m. [Bonus Game]
August 20
Night Trap - 12:20 a.m.
Baldur's Gate Enhanced Edition - 7:15 a.m.
The Simpsons Arcade Game - 8:09 a.m.
DOOM 64 (2020) - 10:09 a.m.
Mega Man 9 - 2:49 p.m.
The Legend of Zelda: Ocarina of Time - 6:17 p.m.
Half-Life: Alyx - 9:27 p.m.
DOOM Eternal - 10:17 p.m.
Star Wars: Knights of the Old Republic - 4:11 a.m.
Baba Is You - 8:34 a.m.
Kingdom Hearts II Final Mix - 10:03 a.m.
Super Monkey Ball 2 - 1:15 p.m.
Super Mario Bros. - 2:03 p.m.
Super Mario Bros: The Lost Levels - 2:46 p.m.
Horizon: Zero Dawn - 3:41 p.m.
Metroid Fusion 4:51 p.m.
The Legend of Zelda: Breath of the Wild - 6:46 p.m.
Pokemon FireRed/LeafGreen - 8:41 p.m.
August 22
Final Fantasy VII: Remake - 12:51 a.m.
Super Metroid - 11:17 a.m.
Grand Theft Auto Vice City - 12:47 p.m.
Super Smash Bros. 64 - 3:25 p.m.
TASBot plays Super Mario 64 - 3:47 p.m.
Bloodborne - 4:12 p.m.
Minecraft [Bonus Game] - 5:52 p.m.
Pokemon Shield - 7:07 p.m.
That's all the essential details you need to know about Summer Games Done Quick 2020's timing, sceduele and planned runs.
Which speedrun are you most looking forward to? Will you be tuning in to SGDQ live this year? Tell us in the comments section!