Sgt. Chris Ward Identified as Officer Killed in Boone, North Carolina Shooting
Sgt. Chris Ward has been identified as the officer shot and killed during a police standoff in Boone, North Carolina on Wednesday.
The Watauga County Sheriff's Office announced that Ward died not long after being airlifted to Johnson City Medical Center for treatment. K-9 Deputy Logan Fox, who was also shot, is still be at the scene of the ongoing standoff and in unknown condition. Fox is believed to be trapped inside the home of the shooter, who remains barricaded inside.
"This is an incredibly tragic situation and our thoughts and prayers are with everyone as well as their families and our community," Watauga County Sheriff Len Hagaman said in a statement. "I greatly appreciate the tremendous support we are receiving from law enforcement agencies across the region and the state."
The officers were shot while making a welfare check at the home on Wednesday morning. The welfare check took place "because the homeowner and his family did not attend work or respond to telephone calls," according to an earlier release from the sheriff's office. Deputies entered the home after noticing that all of the vehicles belonging to the residents were parked on the property when they arrived.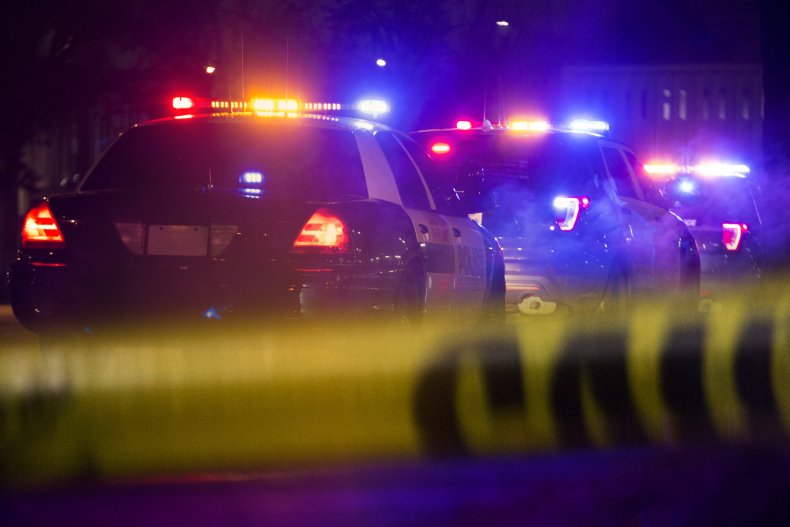 While entering the home, Ward and Fox were shot by an unknown individual. The shooter has continued to "periodically" fire shots in "the direction of officers" after holding up in a section of the home, where the standoff continued as of Wednesday night.
Information about the identity or condition of the suspected shooter is yet to be released.
Authorities have turned the parking lot of a nearby Baptist church into a staging area for law enforcement. The church parking lot had been hosting a COVID-19 vaccine clinic before the standoff began.
"We had a full parking lot, and we quickly had to turn the parking lot over," Rev. Todd Houston of the Mount Vernon Baptist Church told local ABC affiliate WSOC. "We have a Christian school here. We had to lock it down because we were just uncertain of the nature of the threat earlier on."
Images posted to social media by a local reporters during the standoff showed multiple police and emergency vehicles in the lot and what appeared to be deputies praying before heading to the scene of the standoff. A video also showed a medical helicopter coming in for landing at the temporary command center.
Newsweek reached out to the Watauga County Sheriff's Office for comment.