Over 127 Million Dollars Worth of Cocaine Snuck Past Philippine Customs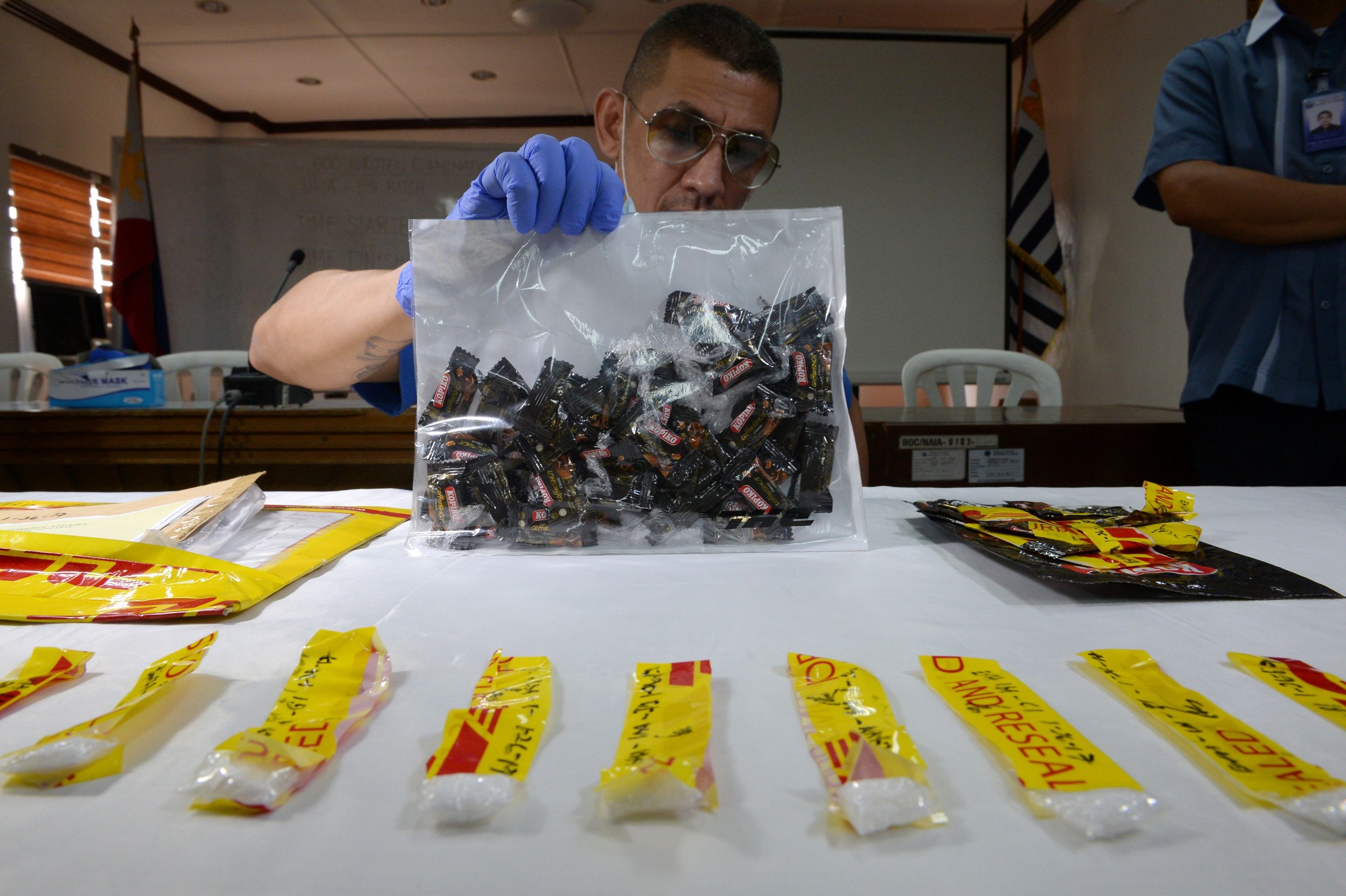 An estimated $127.7 million dollars (6.8 billion Philippine pesos) worth of methamphetamine HCL, also known as shabu or "poor man's cocaine," was emptied out of magnetic bunkers seized by the Philippine Drug Enforcement Agency (PDEA) on August 9.
Drug-sniffing dogs detected traces of what authorities estimated to be almost one ton of drugs inside of magnetic lifters seized in the municipality of General Mariano Alvarez, in the Cavite Province on Thursday. Several men unloaded the illicit shipment on the night of July 15, taking three to four hours to load the drugs into an estimated 17 luggage trolley bags, according to a PhilStar report. The shipments arrived into the country by July 13 and were dispatched to a warehouse that was rented for almost $3,000 a month for a year.
PDEA Director General Aaron Aquino said in a previous press conference that he had "a gut feeling that four or five similar containers have slipped into our streets," according to an Inquirer report.
PDEA authorities said the situation was similar to one involving a lifter with $80 million worth of the same drug on Tuesday at the Manila International Container Terminal (MICT) during a press conference on August 9.
Vecaba Trading International, the cosigning company for the evidence found on Tuesday have willingly attempted to help expedite investigations. Baby Baraquel, the wife of the company President Vedacio Cabral said their company was not directly involved.
The investigation revealed that the illegal substance was originally transported from Taiwan, and that Malaysia was used as a transport hub. The investigations have also led to the names of 19 suspects that include Filipino, Chinese, and Malaysian nationals. Aquino declined to name all but one suspect involved in the case.
Aquino identified a man named Chao Yue Wah, who also goes by the aliases Albert and Tony. The man allegedly acts as a liaison officer for the Golden Triangle international drug syndicate. The Golden Triangle includes the borders of Thailand, Laos, and Myanmar and has often been tied to drug trade scandals.
If Aquino can tie the suspects involved to the drug trade, they would be in violation of one of two laws: Section 4 or the Importation of Dangerous Drugs of the R.A. 9165 or the Comprehensive Dangerous Drugs Act of 2002. Violations could result in fines and jail time.
Vecaba International Trading Agency, local Cavite officials, and the PDEA could not be reached for further comment in time for publication.