Sha'Carri Richardson Defends Cannabis Use Following Olympic Suspension, 'I Am Human'
Sprinter Sha'Carri Richardson appeared on NBC's Today show on Friday to discuss her suspension from the U.S. Olympic team due to testing positive for THC, the psychoactive compound found in marijuana.
"Standing here, I'd just say don't judge me, because I am human," Richardson said. "I'm you, I just happen to run a little faster."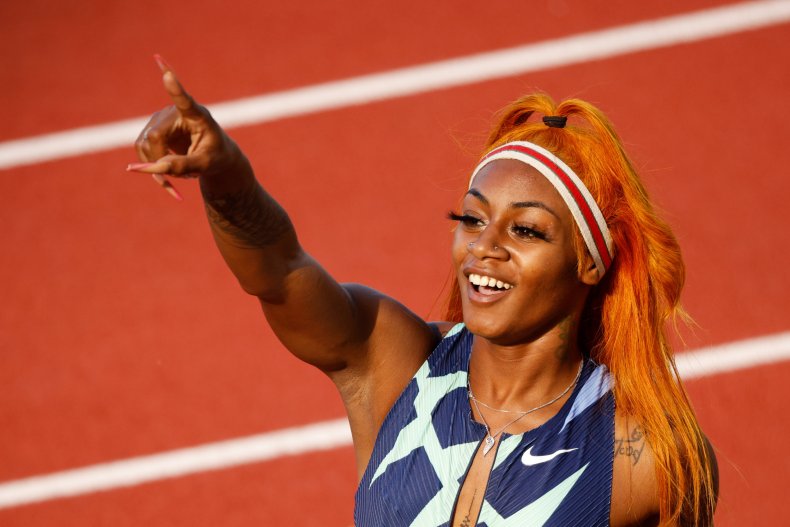 The 21-year-old athlete discussed some issues she had been dealing with prior to the failed test, noting that her mother had died days before and she was feeling immense pressure leading up to the qualifying race. She also stated that she was not making excuses and took responsibility for her actions.
The U.S. Anti-Doping Agency announced Friday morning that Richardson had been suspended for one month after testing positive for marijuana. The action invalidates her Olympic-qualifying performance at the U.S. Olympic trials in Eugene, Oregon, where she won the women's 100-meter dash. The suspension also prevents Richardson from competing in the 100-meter race at the Tokyo Olympics later this month.
"I want to take responsibility for my actions," Richardson said while speaking with host Savannah Guthrie. "I know what I did. I know what I'm supposed to do. I know what I'm allowed not to do, and I still made that decision."
She said she had ingested cannabis after learning her biological mother had died. The news, she said, had sent her into a state of "emotional panic." Guthrie noted that Richardson was in Oregon at the time she heard the news, a state where recreational use of cannabis is legal.
Nonetheless, the Olympic's governing World Anti-Doping Agency bans the drug, and Jenna Prandini, who finished fourth in the trials, will replace Richardson on the U.S. team at the Olympics for the 100-meter dash.
Richardson still has a chance to compete in the Olympics, though not in the 100. Instead, she could be a member of the women's 4 x 100 meter relay team, since that event is slated to on August 6, which is after her month-long suspension ends. The USA Track & Field body is given discretion to select members of its relay teams.
"Sha'Carri Richardson's situation is incredibly unfortunate and devastating for everyone involved," USA Track & Field said in a statement. "Athlete health and well-being continue to be one of USATF's most critical priorities, and we will work with Sha'Carri to ensure she has ample resources to overcome any mental health challenges now and in the future."
Richardson's season-best sprint of 10.72 seconds is the second-fastest time in the world this year. She had four other runs under 11 seconds this season, including the 10.86-second finish in Eugene.
Richardson did not say during her Today appearance if she would appeal the result of her failed test, but she emphasized fans would see her on a track again.
"This is just one game. I'm 21. I'm very young," she said. "Unlike most, I have plenty of games left in me to compete in, and I have plenty of talent that backs me up, because everything I do comes from me naturally: No steroids.… After my sanction is up, I'll be back and ready to compete."