Shadi Petosky, a Transgender Woman, Alleges Unfair Screening by TSA at Orlando Airport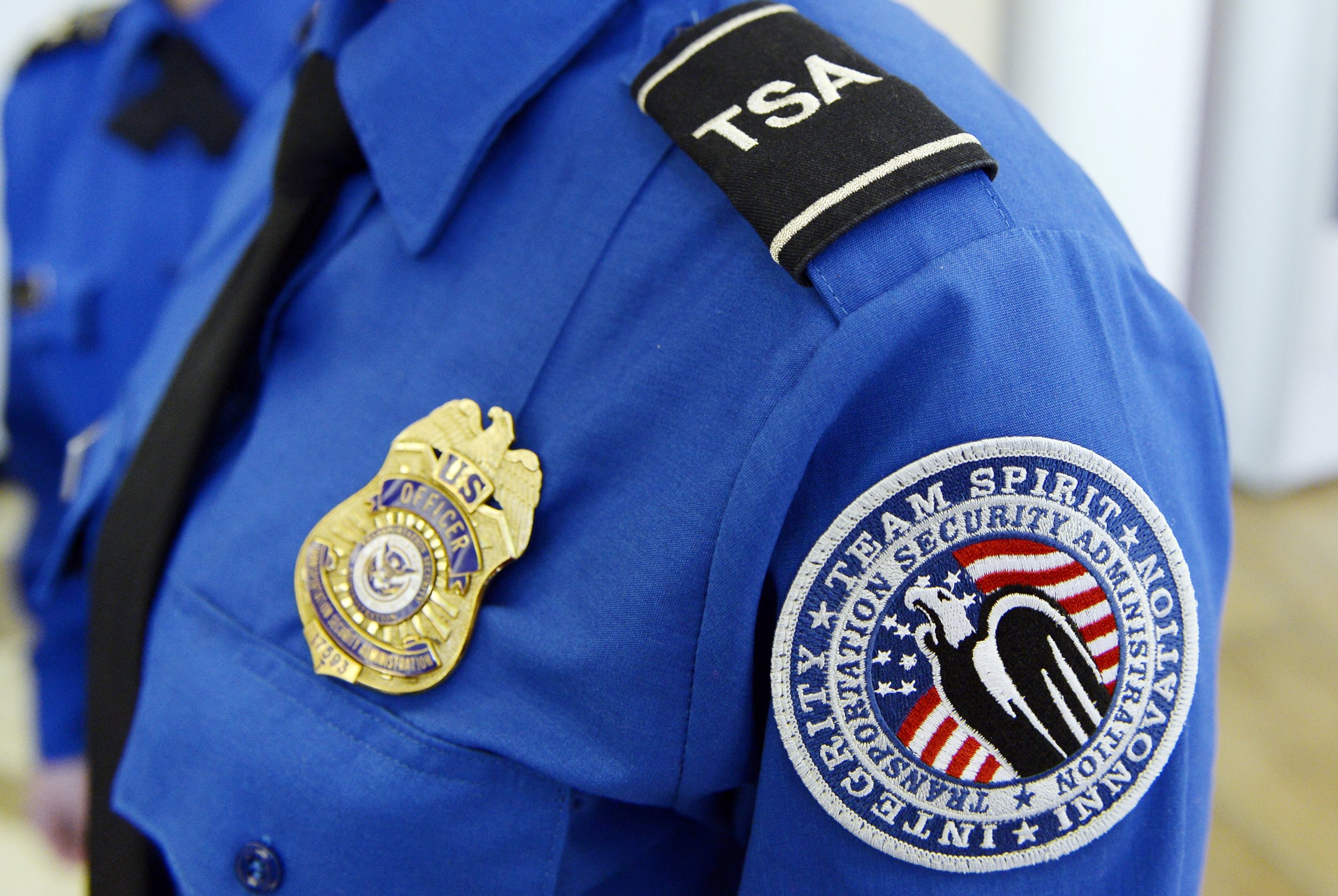 Shadi Petosky missed a flight after being unfairly screened by Transportation Security Administration employees at the Orlando airport, she alleged in a series of tweets on Monday evening.
Petosky, a transgender television producer, said she was held because TSA agents noted an "anomaly" on her body:
According to her account, Petosky was kept in a room with the door closed by a TSA agent and was told not to take photographs or videos. One agent said her hands had tested positive for explosive materials and would need to receive a full body pat down, although it was later confirmed Petosky did not have any explosive materials with her. Petosky was patted down twice and her luggage was removed from its bag, she said. At one point, Petosky alleges a police officer asked her what sex she is. She refused to answer the question.
"TSA agent Bramlet told me to get back in the machine as a man or it was going to be a problem," she tweeted. "I asked TSA agent Bramlet if had any training in trans issues. He said 'I know what I am doing.'"
Because of the TSA delay, which took about 40 minutes, Petosky missed her flight. Petosky said she had issues attempting to rebook her flight with American Airlines. "American Airlines manager is telling me that 'in the future ask for a private screening,'" Petosky tweeted. "I literally want no lectures from American Airlines on how to travel while trans. I want the same privileges as cis people."
"American Airlines immediately rebooked Ms. Petosky on the next available flight – at no charge – to Minneapolis–Saint Paul International Airport (MSP). If a passenger misses a flight due to a delay at the TSA checkpoint, American Airlines will book them on the next available flight," the airline said in a statement. In responding to Petosky on Twitter, American Airlines noted TSA was investigating why she was searched.
"Our officers are trained to properly screen members of the transgender community. TSA takes all potential civil rights violations very seriously and conducted a review of the incident. After examining closed circuit TV video and other available information, TSA has determined that the evidence shows our officers followed TSA's strict guidelines. Supervisory personnel and a Passenger Support Specialist participated in the screening to ensure guidelines were met," Mike England, the national spokesman of the TSA, said in a statement.
Petosky said she flies frequently and described this experience as "an anomaly."