Who Is Shadia Bseiso? The WWE Just Got It's First Arab Woman In The Ring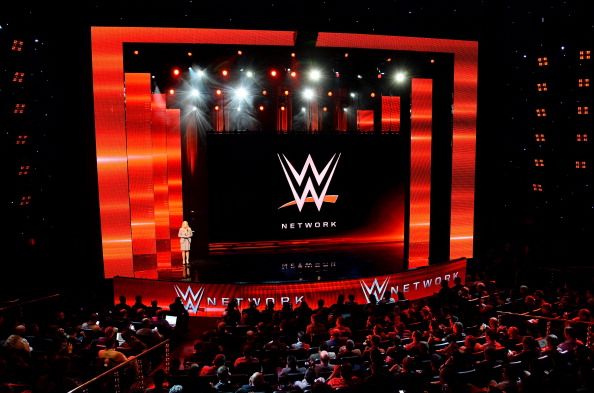 Shadia Bseiso will be the first Arab woman to join World Wrestling Entertainment (WWE) as a professional wrestler as part of its incoming training class in January.
Bseiso, a Dubai-based TV host and voice artist, holds a blue belt in jiu-jitsu and is a Crossfit enthusiast. The 31-year-old originally auditioned as an announcer for the WWE's first Arabic television show, WWE Wal3ooha, after she had completed training at WWE's Performance Center in Florida. During her audition, she talked about how much she enjoyed martial arts.
Bseiso went up against 33 other competitors, with only seven other women who were not full-time athletes. For four days, Bseiso ran drills and performed moves in front of crowds.
"On the fourth day, just before we all went home, Matt Bloom [WWE's head trainer] pulled me aside and said, 'Are you ready to move to the U.S.?'" Bseiso told the Los Angeles Times.
The TV host grew up in Jordan and did not know much about the WWE but came across matches on television or on videotapes. When WWE came to Dubai, she was already hosting popular sporting events like "Desert Force," a mixed martial arts tournament.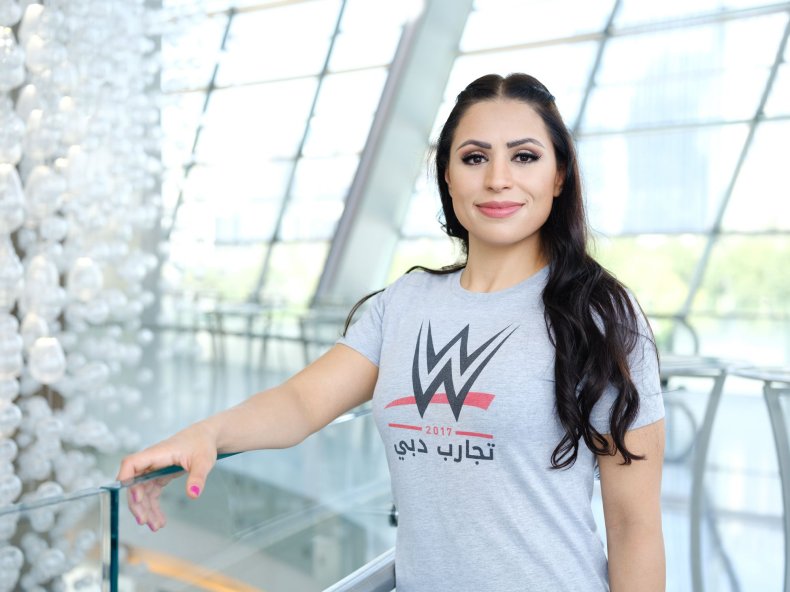 Bseiso is not the first person in her family to be an athlete. Her sister, Arifa Bseiso, is a boxer who is one of Nike's brand ambassadors in the Middle East.
Canyon Ceman, WWE's senior vice president of international talent development, offered Bseiso a spot in athlete tryouts earlier this year in Dubai.
Ceman said there has been an effort to expand the WWE's growing roster of athletes globally. He wants to have characters in the ring that fans can identify with.
"We're looking for size, charisma, work ethic, diversity, language, country of origin… and we train them as sports entertainers from zero," Ceman told the LA Times.
Besio's spot on the roster is not guaranteed, but she says she is working hard and enjoying her new job.
"I spend the whole day in my gym when I'm on my day off. Now it's my job. That's something I love," she said.
WWE has portrayed Middle Eastern characters as villains in the past. Characters like the Iron Sheik (Hossein Khosrow Ali Vaziri) or General Adnan (Adnan Al-Kaissie) would square off against WWE legends like Hulk Hogan with storylines that centered on the Iranian hostage crisis in 1979.
But, Bseiso, who is still learning what it takes to be a WWE wrestler, is optimistic and hopes to leave a lasting impact on the franchise.
"I don't know wrestling yet, but I'm going to be as good as I can be," she added. "I'm in this to headline Wrestlemania. I want it all," she said.