Labour's Shadow Cabinet Collapsing as Corbyn Loses MP Support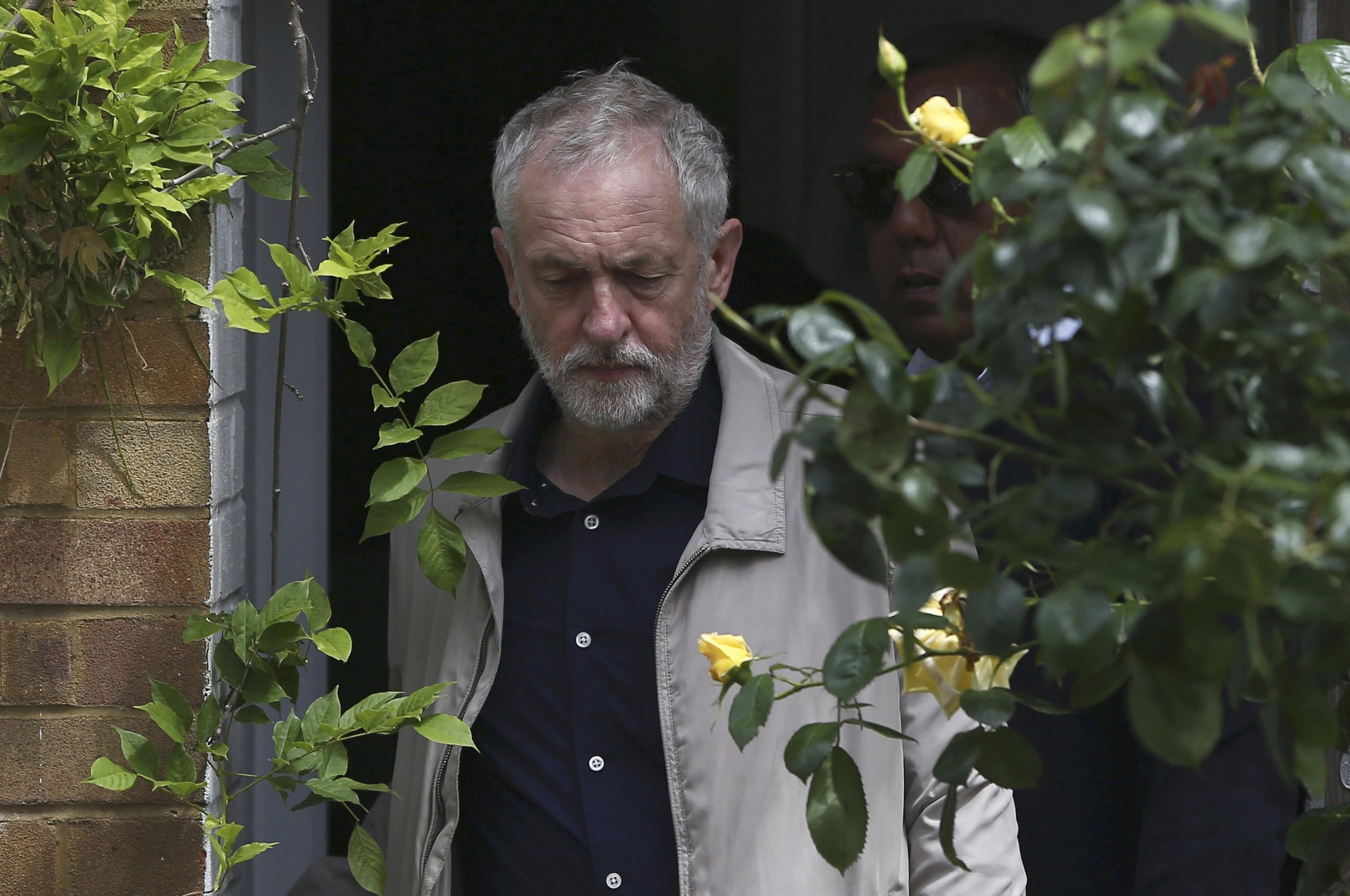 Eleven senior members of Britain's opposition Labour Party said on Sunday they had withdrawn support for the leadership of Jeremy Corbyn, plunging the party into crisis in the wake of Britain's vote to leave the European Union.
On Saturday, Corbyn said he would resist any attempt to oust him following criticism by some Labour lawmakers that he had not done enough to convince millions of voters in the party's heartlands to back remaining in the EU. He did not immediately respond to the resignations.
Britain is not due to hold a parliamentary election until 2020, but after Prime Minister David Cameron's announcement that he would resign after losing the referendum, many expect that one could now be called earlier by his successor—putting pressure on Labour to present itself as a credible alternative.
The Labour leader sacked his foreign policy chief Hilary Benn early on Sunday after Benn said he had lost confidence in the ability of Corbyn, who is on the party's far left, to lead Labour.
Over the course of the day, Gloria de Piero, Heidi Alexander, Lucy Powell, Ian Murray, Kerry McCarthy, Vernon Coaker, Charles Falconer, Lilian Greenwood, Karl Turner and Seema Malhotra all announced they were stepping down from Corbyn's top team, known as the "shadow cabinet."
After a stinging election defeat for Labour last year, Corbyn won the leadership thanks to overwhelming support from grassroots members. But he has struggled to win the backing of Labour's members of parliament, many of whom find themselves far closer to the center ground than Corbyn.
Since the referendum, two Labour lawmakers have submitted a motion of no no-confidence in Corbyn, calling for his leadership to be debated at a meeting of the party's lawmakers on Monday, followed by a secret ballot.
Malhotra, a member of Corbyn's finance policy team who had introduced him at a speech on Saturday, said Labour needed to strengthen its influence at a time of such political and economic upheaval.
"I have come to the view that under your leadership we will not be able to build bridges across the party, be the strong official opposition that the country needs or reach out to voters and build confidence in Labour," she said in a letter to Corbyn, which she also published on Twitter.
"We need to recognize that we do not currently look like a government in waiting."
Several of the others also said in statements that they doubted Corbyn's ability to lead the party to victory in the next election.