In the Shadow of the Opioid Crisis, Hepatitis C Is Rising in Appalachia | Opinion
"Are you hungry?"
That's how Addie Arbach, co-founder of Next Step Initiative in Knoxville, Tennessee, begins her outreach to people dealing with drug addiction, many of whom may be homeless. As someone in recovery herself, she knows that sometimes the simplest question can create an opening for support that might otherwise be refused. For some, that might consist of a naloxone kit to reverse overdoses or a drive to syringe services programs; for others, it might be help finding treatment for drug addiction or just someone willing to listen.
Like others throughout Appalachia, Addie believes that harm reduction—helping people address the adverse effects of certain behaviors like drug use—is key to slowing the spread of hepatitis C and other infectious disease epidemics that are a byproduct of the nation's opioid crisis.
Twenty-seven years ago, The New York Times published an ominous headline: "Hepatitis C May Be Hidden Epidemic, Studies Show." In that 1992 article, Dr. Leonard B. Seeff said, "We are seeing the tip of an iceberg." Today, the iceberg is squarely in view.
Hepatitis C transmission has skyrocketed across Appalachia, and the public health community is scrambling for solutions. The U.S. Centers for Disease Control and Prevention now considers hep C an epidemic and estimates there are 2.4 million Americans living with the disease; as a comparison, that's more than double the 1.1 million Americans living with HIV. In central Appalachia, the number of young people diagnosed with hepatitis C quadrupled between 2006 and 2012. Today, hep C kills more Americans than all other infectious diseases combined.
People can live years before knowing they have hep C or show symptoms. This is why it's called a silent killer: It can lead to cirrhosis, liver cancer and even death before it is detected. Moreover, with the rise of the opioid crisis, injection drug use has become the leading cause of transmission, and due to stigma associated with drug use, access to care and treatment is a significant barrier for far too many.
There are many reasons why people use drugs. Regardless of why, they deserve unfettered access to treatment and care, just like anyone else. Our policies and health care practices should reflect that inarguable truth.
Harm reduction is built on the principle that we should respect the dignity and rights of people who use drugs and do what is needed to eliminate stigma and discrimination. It's also vital to preventing the spread of infectious diseases like hep C. Examples of harm reduction include test strips to check whether drugs include fentanyl, counseling, overdose prevention education and providing access to clean syringes and naloxone, a medication used to revive people overdosing on opioids. Equally important, programs provide flu shots and hepatitis A vaccination and connect people to treatment and housing, as well as provide vital support and other life-saving information.
As health practitioners, we know these programs work. Providing clean syringes was highly effective during the height of the HIV/AIDS crisis. A study in the 1990s of one of America's first syringe services programs, where drug users dispose of used syringes and obtain sterile ones, found that people who inject drugs did not participate in the exchange were seven times more likely to contract hepatitis C.
Despite this data, harm reduction has not been welcomed by everyone. Some people simply can't believe that anyone would advocate for giving syringes to people who use drugs—even though evidence shows that if clean syringes aren't available, people will just find their way to used ones instead.
In fact, leading organizations, including the American Medical Association, the United Nations and the World Health Organization, have all voiced support for harm reduction principles that have saved countless lives.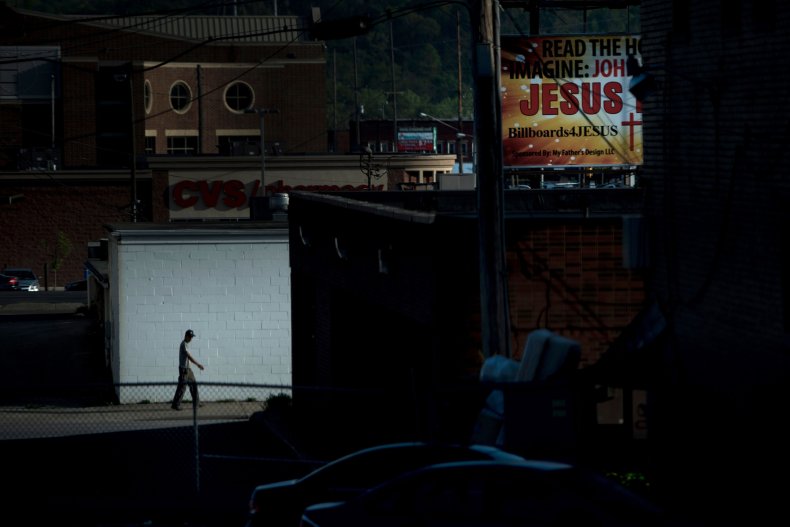 My colleagues and I at the Harm Reduction Coalition are now beginning the second year of HepConnect, a five-year, multimillion-dollar initiative funded by Gilead Sciences and concentrated in five states—Kentucky, Indiana, Tennessee, West Virginia and North Carolina. This initiative aims to connect people with heightened risk of contracting hep C to services that will reduce that risk.
We know strategies used to improve public health are not one-size-fits-all. That's why each program—and often each outreach worker and volunteer—tailors its approach to meet the specific needs of, say, rural areas or methamphetamine users or women who use drugs. We have also found, and research supports the notion, that people who are stigmatized as the problem can be the most valuable resource for solutions. Some of the best harm reduction efforts collaborate with people who use drugs—through focus groups, advisory committees and paid staff roles—to develop strategies that work.
Ending hepatitis C in America will require the full force of government, the dedication of community experts like Addie Arbach and the will of affected communities and advocates fighting on their behalf. By focusing on harm reduction, we have the opportunity to reach people who too often live in the shadows, outside of our health care system, and connect them with both life-saving care and the basic necessities that many of us take for granted.
Monique Tula is the executive director of the Harm Reduction Coalition.
The views expressed in this article are the writer's own.