'Shadow of the Tomb Raider' DLC: 'The Forge' Download Time for PS4, Xbox One and PC
Shadow of the Tomb Raider has moved beyond its post-launch break, and is kicking off its season pass full of DLC with The Forge. This first post-launch add-on is available on Nov. 13, but at what time?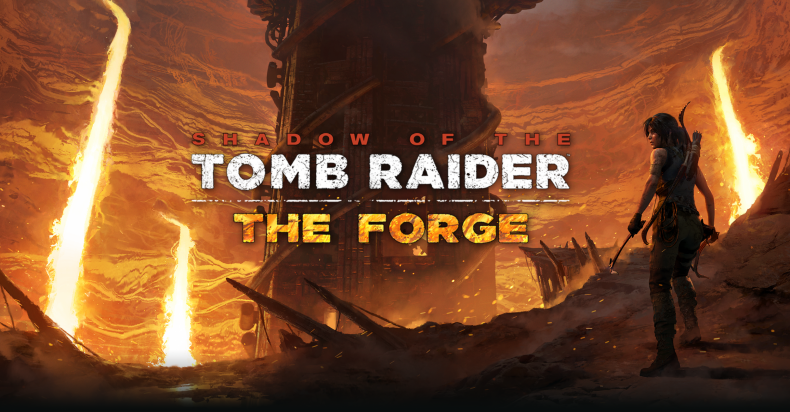 Unfortunately with DLC, specific release times aren't as publicized, and they can often show up on different platforms at different times. The good news is, usually DLC is released early in the morning. Traditionally, DLC has released earliest for Xbox One, with PS4 not far behind. Steam can sometimes be late to the game with DLC not released until into the afternoon.
The Forge is the first of seven DLC updates for Shadow of the Tomb Raider. It features a challenge tomb filled with lava, which can be completed either solo or co-op, and a new outfit, skill and weapon. Square Enix also said Lara uncovers details about a "friend's ancient legacy" while exploring the new area. Future DLC for Shadow of the Tomb Raider is scheduled to release every month for the next seven months, with each update including the same contents of a new challenge room, skill, weapon and outfit.
We don't yet know how large a download The Forge will be, but we have some ideas. Assuming The Forge is around the size of Baba Yaga: The Temple of the Witch, an expansion for Rise of the Tomb Raider, it's looking like it'll be around 3GB. We'll have to wait until launch to know for sure, though.
Like all DLC for Shadow of the Tomb Raider, The Forge is free to download if you have the season pass. If you don't, The Forge is available separately for $4.99. The Shadow of the Tomb Raider season pass is $29.99, and is still available for purchase.
So what do you think? Are you excited to continue the adventures of Lara Croft in The Forge DLC? What do you think the other challenge tombs will look like? Let us know your thoughts in the comments section below.