Bollywood Star Shah Rukh Khan on Surprising Career Moves and What He Owes to Women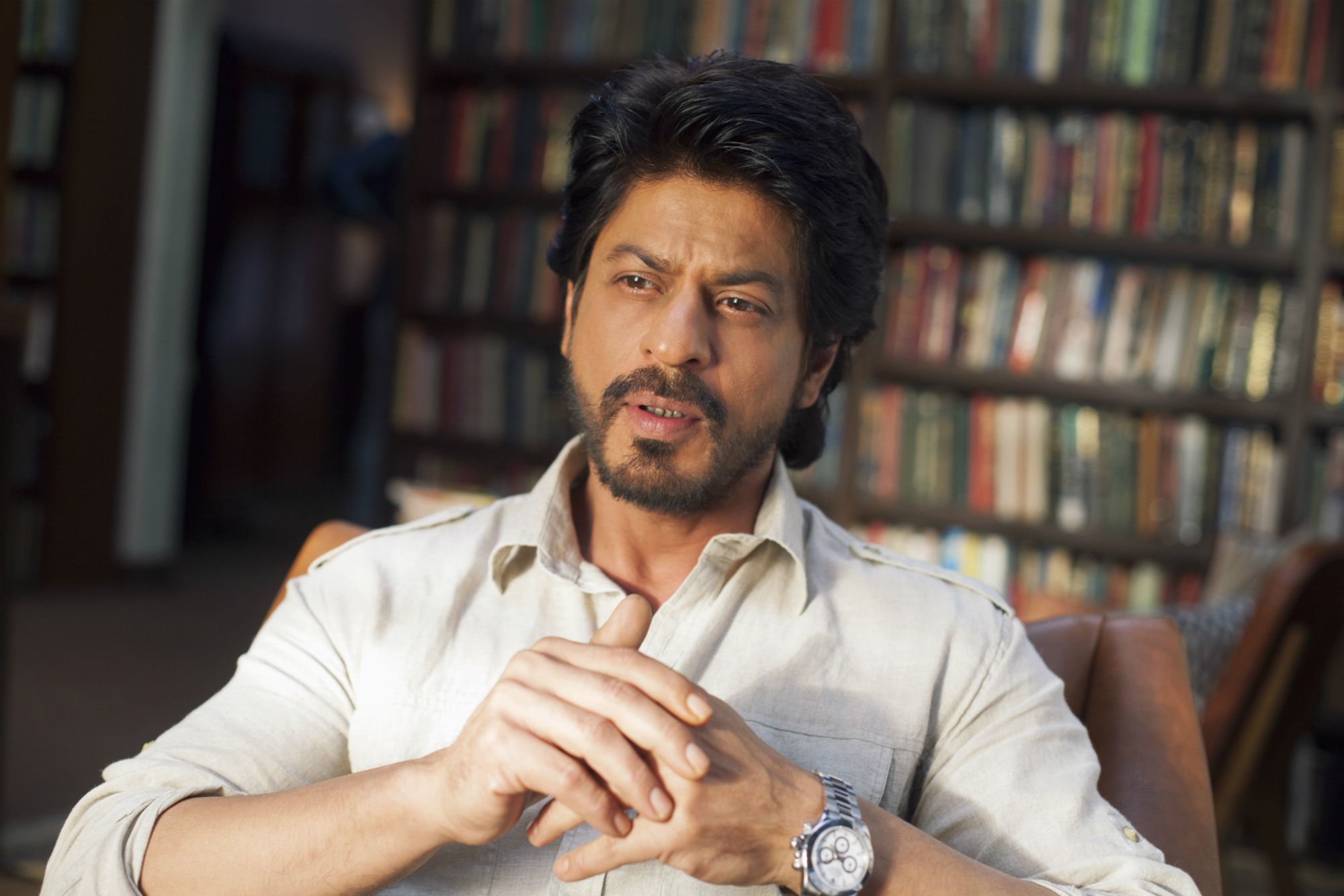 Shah Rukh Khan is the biggest star in Bollywood—but his appeal is global. His movies have grossed $300 million worldwide, he counts Hollywood stars among his fans and in 2016 he was named the eighth highest-paid actor in the world.
Back home in India, the media call him "King Khan" and the "Badshah of Bollywood" because of his success at the box office over the last quarter century; his first film in 1992 was the second highest-grossing in India that year. The South Asian diaspora has helped carry his name across the globe—his films regularly chart inside the top 10 of the U.S. box office and he has a devoted following in Russia and Germany. His celebrity fans include pop singer Shakira, Penelope Cruz and Hugh Jackman. He is a bonafide superstar. But as he approaches 25 years as Bollywood's ambassador to the world, Khan finds himself at a point of transition in his career.
Khan is 51, and no longer the young heartthrob with the perfectly coiffed hair and rippling six-pack that won him roles in the 1990s. (Though his hair is still perfectly coiffed and, he claims, the six-pack is still there.) His latest film, Dear Zindagi , has more in common with an offbeat independent drama than the song-and-dance blockbusters he is renowned for, he says. The film follows budding cinematographer Kaira, played by rising Bollywood actor Alia Bhatt, whose methodical approach to achieving the perfect life is overturned when she meets the bohemian Jug (Khan).
"I've never done a film like this," Khan tells Newsweek over the phone from Mumbai. "It's calmer, it [requires] a lot more patience, a lot more gravitas…It's not a star vehicle; hopefully it's a vehicle that lends itself more to performance."
Whether in Bollywood or Hollywood, this attitude is not unusual when it comes to veteran actors with mostly commercial credits looking to prove their acting credibility in the last phase of their career—someone like Michael Keaton, for instance. But Khan says that isn't his motivation: "It's very simple, and I think that simplicity has kept me going: I feel funny sometimes, so I do a funny film. I wake up and say, 'This is what I'm feeling,' and I go out and do it. That's the only way to be; you don't sit down and plan out because then it'll get boring."
That method means Khan's career choices in the last decade show considerable variety. Before Dear Zindagi there was 2010's My Name is Khan , a poignant drama in which he played a Muslim man with Asperger's syndrome, dealing with increased hostility toward his community in post-9/11 America. Earlier in 2016 came a particularly risky move in the film Fan , that cast Khan in the dual roles of a Bollywood superstar and his obsessive fan. The film, which he describes as "the closest film to my heart in the last few years," struggled to draw in audiences—a rarity for Khan. He concedes "it hasn't done what it should have done at the box office." But that's OK, the actor says—slightly unconvincingly: "It doesn't break my heart. At my stage of career I do films which make me happy."
The box office receipts for Fan could be a sign that Khan's status as the Badshah of Bollywood is weakening. But there's little concern in his voice when I speak to him. He says, with no trace of irony, "I am genuinely, honestly not aware how I became [so famous]." Surely he doesn't believe that? "I feel I'm an employee of the superstar called Shah Rukh Khan," he continues. "I don't know what he does, how he does it, but I'm just a worker behind the scenes in an assembly line."
As I discover over the course of our conversation, Khan, for all his success, is self-deprecating. He describes himself as a "screw-up" with "limited talent," and continuously plays down his achievements. "I wear my fame like a T-shirt, not a tuxedo—I'm very easy with it because I don't know how I got it," he says. "I'm not extremely good-looking," he adds, as if to ensure he's covered all the bases of saccharine humility. I can't decipher whether the actor truly is this modest or if it's a version of himself that he projects for the public eye.
Khan becomes more serious, more considered with his words, when he speaks of the many hands it has taken to lift him to icon status. He credits the women in his life—his mother, his wife of 25 years, Gauri, and his co-stars, from Kajol to Madhuri Dixit. In 2013, he made a rule in his production company Red Chillies Entertainment—which backs most of his films, including Zindagi and the 2013 hit Chennai Express —that his female co-stars would have top billing on posters and billboards. He requests the same when he works for other film companies in Bollywood.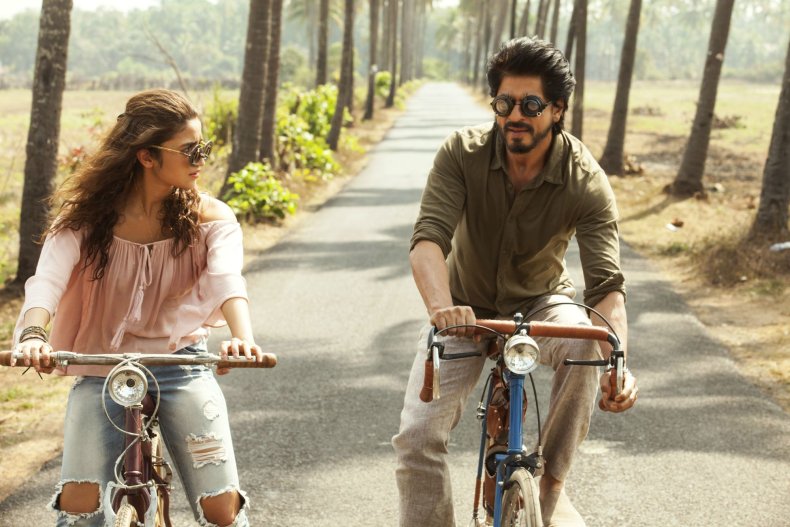 "My father passed away very early, so I have been surrounded by women, whether they were my mother, sister, my aunts," Khan says. "Then I came to Mumbai and some really wonderful top actresses allowed me the opportunity to work opposite them even though I was a newcomer. It's the smallest thing that I can show in terms of gratitude for what women have done for me, within the film industry, outside of it, and bringing me up."
As far as the actor is concerned he is "extremely inferior to all women in the world. I really do consider them the stronger [sex]." Khan says he prefers working with female filmmakers, such as Dear Zindagi director Gauri Shinde. "They're in a different zone," he says. "They're more sensitive and strong and convinced of what they're doing—not that the men are not—but I find the sensitivity a little different from what male directors do with me."
Badshah of Bollywood. International icon. Add feminist to the list. Khan may not be seduced by his own fame, but I understand why the world is. He asks me about my day, the origins of my name—a name that he calls me by each time he answers a question, making the conversation feel more intimate. Even as it approaches midnight in India, and after a long day of interviews, the charm never wavers.
That charisma—which I've still yet to decide is sincere or not—is perhaps why he has had such longevity in his career. And the way he uses my name, a popular trick among politicians, makes me wonder if he's ever thought about turning to politics. Has he ever thought about turning to politics? "It's like me wanting to change my profession to something I never had interest in, like being an astronaut," he says. "I'm too self-serving to be selfless and be a politician. I'm a movie star. I have to be a little self-obsessed." At last, some chink in that armor of modesty.
In August, Khan gave another rare glimpse of the "superstar Shah Rukh Khan." He tweeted his frustration at being detained by U.S. immigration "every damn time" he visits the country—it was his third such detention in four years. His message prompted apologies from the U.S. ambassador to India and a member of the Department of State, as well as outcry among his fans. A few months after the incident, Khan is more relaxed.
"I take it in my stride now…I'm used to it," he says. "The first time I had the aggression of a superstar…self-important, egoistic, saying: 'What is this?' But I understand it now; I'm more mature, wiser, I respect it. This little inconvenience is for a larger good. If you can have your phone, play Pokémon , or next time just take a book along."
Has it put him off potentially working in Hollywood? I remark that unlike Anil Kapoor, Aishwariya Rai or Priyanka Chopra, he's one of the rare Bollywood stars not to make that transition in his two-decade career. "I'm not being modest again," he says, "[But] you really need to find a role for a brown Indian with a heavy mop of hair who's 50 years old, and put me into a film. I've never really been offered a role of worth, internationally, from England or from the U.S. That's the honest truth."
Khan is also driven by a sense of duty to give back to his own country and the film industry that has supported him for decades. "I have this huge dream, somewhere deep inside my heart, that I do want to make that one Indian film that the world watches with as much love as Life is Beautiful or one of those Iranian films that just made it big," he says, referring to Oscar-winning foreign films like A Separation.
If anyone can make that movie one day, it's King Khan. Although he'll probably tell you he can't.
'Dear Zindagi' is out now worldwide.