Shailene Woodley Talks 'Big Little Lies' Season 2 on Ellen, Says Meryl Streep's Character Is a 'Problem'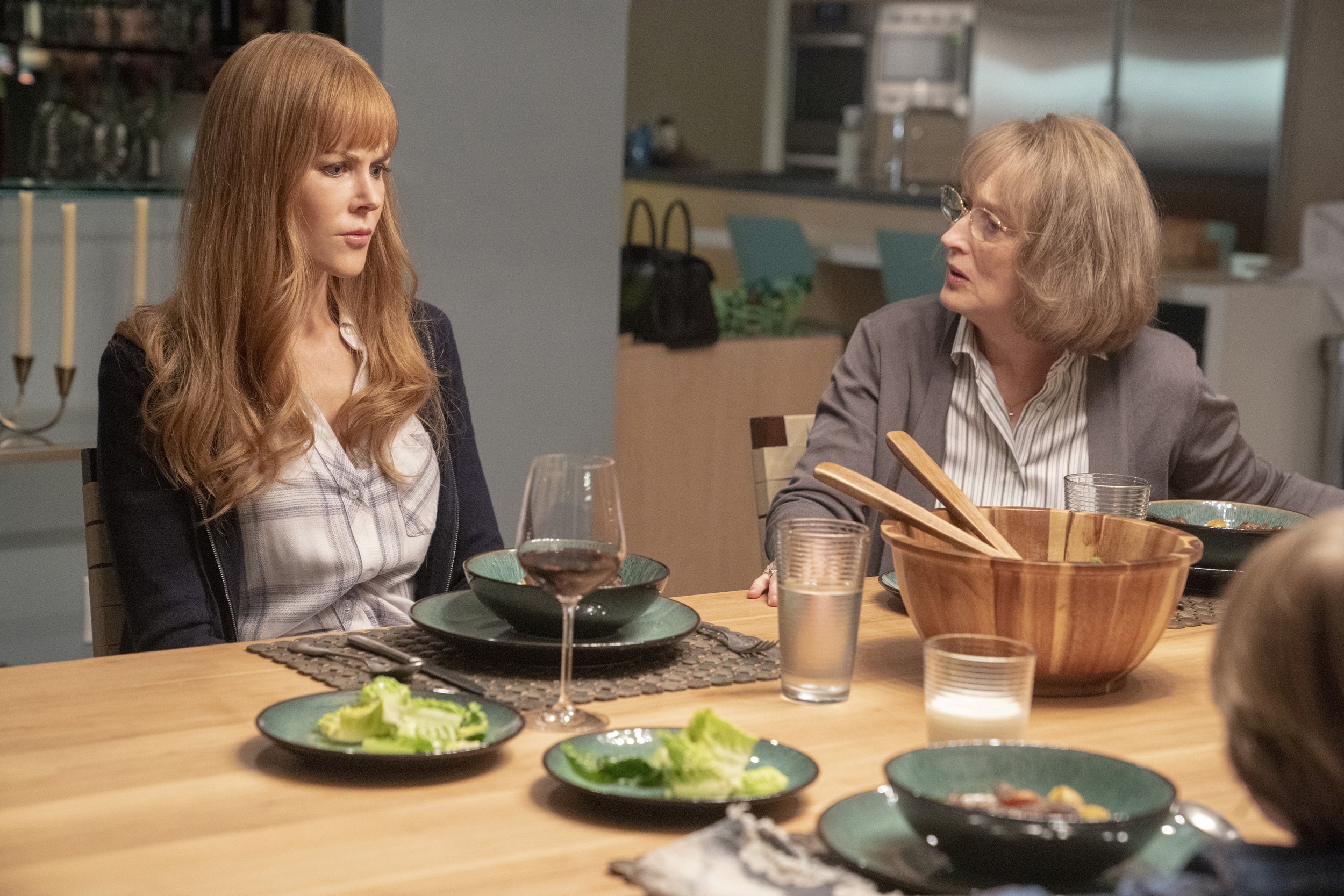 Big Little Lies Season 2 may have another week before its premiere but fans have already gotten tiny slivers of information pertaining to the Monterey Five. Reese Witherspoon, Shailene Woodley, Nicole Kidman, Laura Dern and Zoë Kravitz all return to their roles, with the addition of Academy Award-winning actress Meryl Streep.
Woodley appeared on the Ellen Degeneres Show Tuesday, and while she couldn't saying much about the upcoming season, one thing that she did reveal is that Streep's character (Mary Louise Wright) is "a problem."
"I can't say much about it ... [but] Meryl's a problem," Woodley said.
"She's not going to let that thing go, that her son accidentally died," Degeneres added. "She's not letting that go."
Audiences were first introduced to Streep's character during the trailer for Season 2, where Mary looks to have a tense exchange with Madeline.
"My son is dead. I want to know what happened that night," Mary (Streep) said. "I attempted to ask you but I don't think I would get the truth, would I?"
"She's so nasty to Reese, like she hates Reese's character," Degeneres continued Thursday. "To see Meryl Streep attack her the way she does, it's really good."
Other than a tiny teaser, Woodley remained tight-lipped about the June premiere but was extremely complimentary toward the Mama Mia! actress.
"Meryl's just so good," Woodley said. "It's like a master class in acting when you're working with her because you're trying to learn and be present at the same time. She's really, she's truly next level."
BLL fans have waited what seems like an eternity–two years, to be exact–to find out what was next for the Monterey Five. Now with Perry's mother in town, fueled by the determination to find out the truth, it looks like season 2 will be packed with deception.
Dern, who plays Renata Klein, spoke with Newsweek earlier this month to speak of Streep's role in the show and how it was "the greatest gift imaginable."
"It was the greatest gift imaginable. She's everything we want her to be. She's such an extraordinary activist, mother, genius artist, stealth detective for character and she's a team player," Dern told Newsweek. "She's such a partner for everyone and just so generous, amazing and inspiring."
Big Little Lies season 2 debuts June 9 on HBO.