Shake Shack Owner Stole Millions From Customers, Suit Says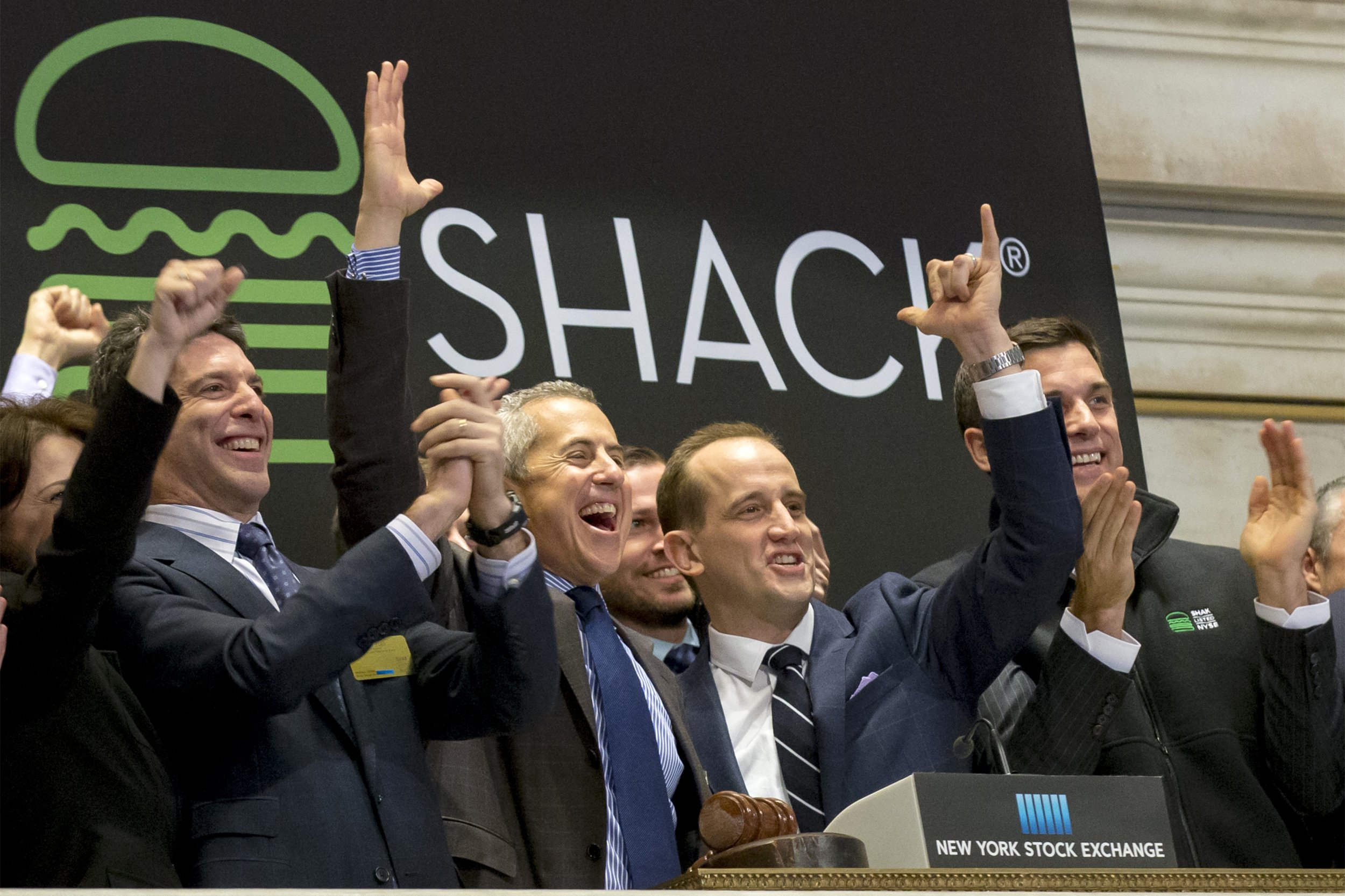 Some of America's elite restaurant owners secretly colluded to steal millions from customers and waitstaff in order to pad their own pockets while hiding behind a seemingly egalitarian "no-tipping" policy, a new bombshell lawsuit alleges.
The class-action suit takes aim at the no-tipping movement pioneered by Union Square Hospitality Group's Danny Meyer and claims that it was "part of a conspiracy to charge [diners] more for their food."
The world-class restaurants have been at the forefront of America's growing no-tipping movement, which seeks to level the playing field for the line cooks and busboys who don't receive tips. It mimics the European model where all employees earn a living wage without having to depend on extra cash from restaurant-goers.
According to the suit, Meyer, best known for creating some of New York's high-end restaurants as well as the Shake Shack chain, colluded with Momofuku's David Chang and 14 other top restaurateurs in a number of "secret meetings" to establish no-tipping policies that would raise prices and feather their own nests.
Top chef Tom Colicchio, Eleven Madison Park's Daniel Humm and Will Guidara, and Fedora's Gabriel Stulman are also implicated in the suit, which was filed by Timothy Brown on behalf of an unspecified number of victims.
The no-tipping movement was heralded as a way to ensure waitstaff received proper wages and benefits without relying on the whims of customers for their livelihoods. But the suit says that the movement has wrongly been portrayed as something "to promote social justice and equality, while the real aim and effect is greater profit at the expense of workers and consumers."
At the center of the suit is Meyer's claim that meals at his restaurants would cost "exactly" the same as they did before he ended tipping. But prices went up more than promised, the suit alleges: A meal at Eleven Madison Park costs 31 percent more than before, and a three-course dinner at Meyer's The Modern is 24.5 percent higher. One month after ending tipping, The Modern announced that its profits were "the highest ever."
Meyer also assured employees that their wages would be equal to or greater than what they made with tips, but servers at Gramercy Tavern and Maialino claim to make $100 less per week without tips. An employee at Union Square Cafe reported a $10,000 decrease in salary.
The lawsuit seeks damages in the form of three times whatever customers were allegedly overcharged, plus costs and attorney fees, plus the same for employees who "have a viable claim" of losing income.
The Union Square Hospitality Group said in a statement that it is using the extra profit to "create clear and transparent growth paths for our people, while beginning to address the decades-long growth of inequality among restaurant professionals."
Newsweek also reached out to Colicchio, Humm, Guidara and Stulman for comment.