Shaker Aamer, Last Briton in Guantanamo Bay, Is Released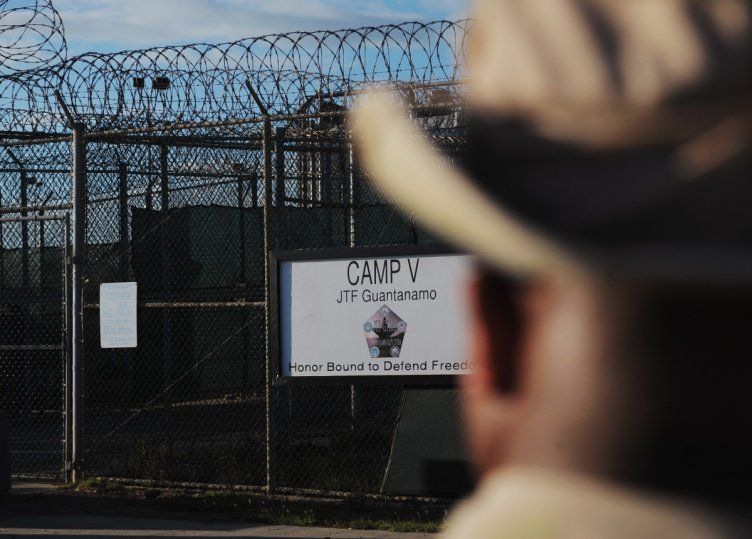 The last British resident held in the detention center at Guantanamo Bay has been released and has now lannded in th United Kingdom, Britain's Foreign Secretary Philip Hammond has confirmed.
Saudi-born Shaker Aamer has been held in the military detention facility in Cuba since 2002 without being charged or facing trial. The father of four has an indefinite residency in the U.K., as his wife is British. Aamer was detained in Afghanistan in 2001 after the U.S. accused him of leading Taliban fighters and having ties to former al-Qaeda leader Osama Bin Laden. He has consistently denied this, saying he was in the country doing charity work.
It was announced in September that the 46-year-old had been cleared for release after 13 years in Guantanamo. Since 2007 he has been cleared for release by two consecutive U.S. presidents, George W. Bush and Barack Obama, but his release was blocked by the Pentagon, the Guardian reported.
"We are, of course, delighted that Shaker is on his way back to his home and his family here in the UK," said Cori Crider, Shaker's U.S. attorney and strategic director at the human rights organisation Reprieve. "It is long, long past time. Shaker now needs to see a doctor, and then get to spend time alone with his family as soon as possible."