Shaking Up the Postal Service's Music Icon Series, It's Elvis!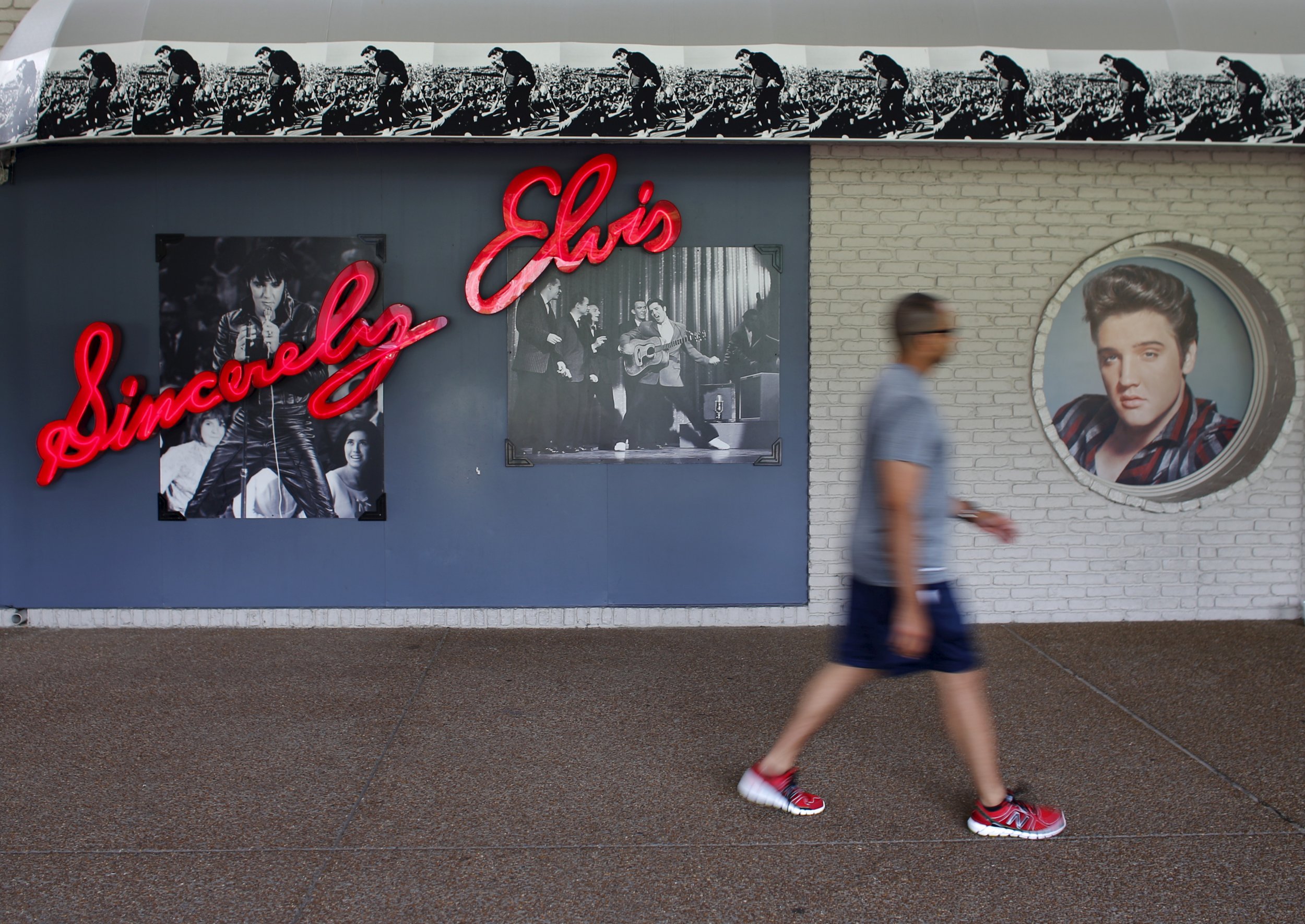 Thanks to the Internet, the golden days of snail mail, pen pals and postcards are creeping to an eventual close. But for those who still cling to communicating by post, the U.S. Postal Service announced on Wednesday that it will soon be offering a new stamp that music fans will likely love tender: a new "forever" stamp of Elvis Presley. Rolling Stone reports that the hip-shaking rock-and-roller will be the sixth musician to be honored in the Postal Service's Music Icon Series.
Launched in 2013, the series aims to honor musicians whose "blends of sound and way of life broke musical boundaries." The new Elvis stamp will be dedicated on August 12 at his former Graceland estate, as a part of the annual Elvis Week, where he will join Ray Charles, Johnny Cash, Jimi Hendrix, Janis Joplin, and Lydia Mendoza as stamps in the series. In a statement, Postmaster General Megan Brennan said, "Elvis is a natural addition to our Music Icon Series. His life and talents are an incredible story."
The Postal Service previously honored Presley in 1993, when it commissioned eight artists to create portraits of the King. It allowed voters to choose between two portraits—one younger and the other older. The fresh-faced King prevailed, with over 75 percent of voters choosing the watercolor rendition of Elvis that was dedicated on his 58th birthday. It seems this time around, there was a little less conversation, and a little more action regarding Presley's immortalization on a "forever" stamp.