Shakira 'Attacked' by Wild Boars While in Park With Son, Milan
Shakira has said she was "attacked" by wild boards while out with her 8-year-old son, Milan. Luckily she appears to be unharmed, if a little shaken.
The Colombian pop star shared a series of stories to her Instagram on Wednesday, telling her fans how she fought off two wild boars while trying to enjoy a park with Milan.
The beasts took her bag but the "Whenever, Wherever" singer says she managed to wrangle it back; however, the contents of her bag were damaged.
Speaking in Spanish, and translated by Newsweek, the 44-year-old said: "Look how two wild boars that have attacked me in the park have left my bag."
The singer—whose full name is Shakira Isabel Mebarak Ripoll—showed fans her rucksack, covered in mud and coming apart in some places.
She also shows two photos she took of the pigs.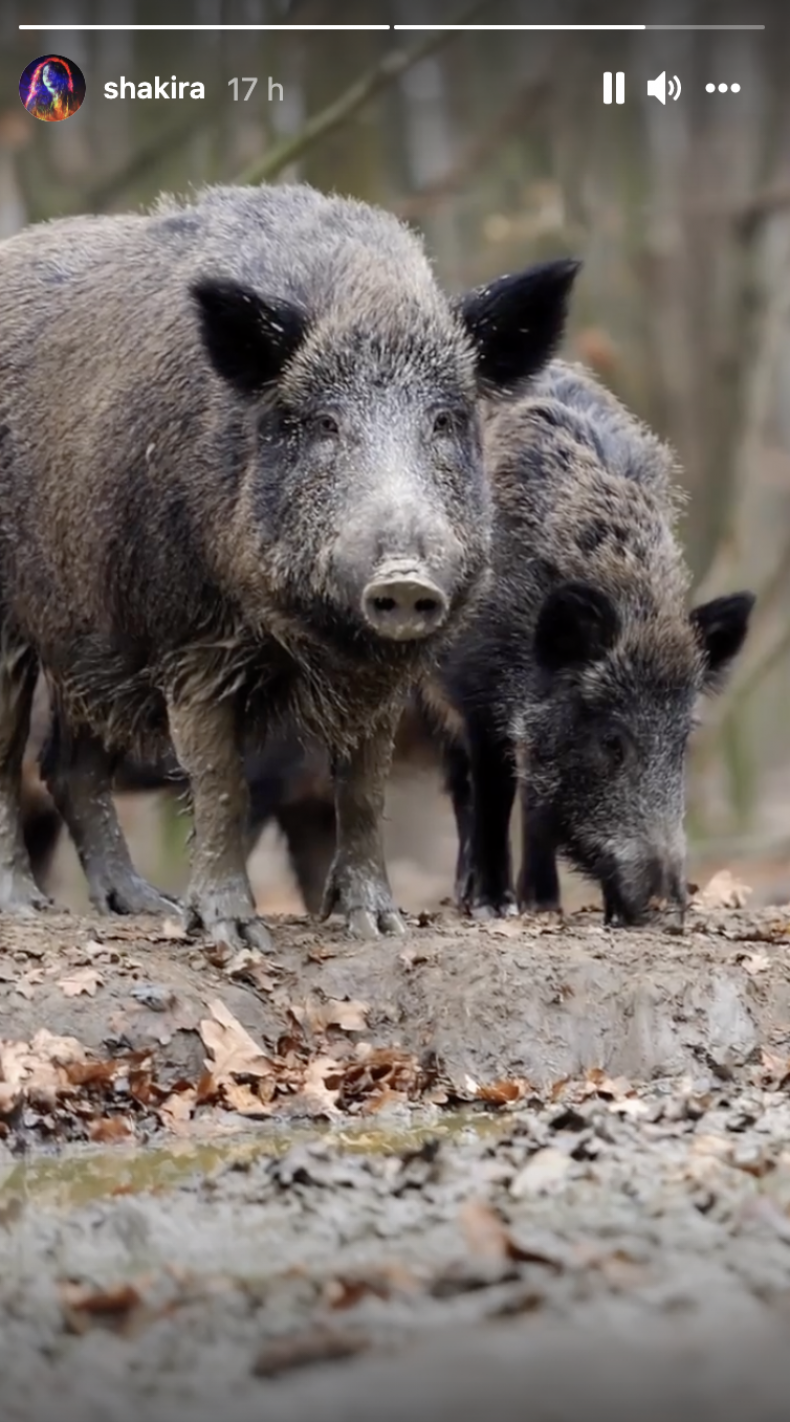 "They have attacked me, they have shattered everything... and they were taking my bag to the forest with my phone. And in the end, they left me the bag/purse because I confronted them," Shakira added.
Despite the drama, Shakira seems to have the funny side as she included the theme song from El Hombre y La Tierra—a popular Spanish documentary series in the 1970s.
In her post, the singer tells Milan to confirm how she managed to fight off two wild boars.
"Milan, tell the truth, how your mommy has confronted the wild boars," she said.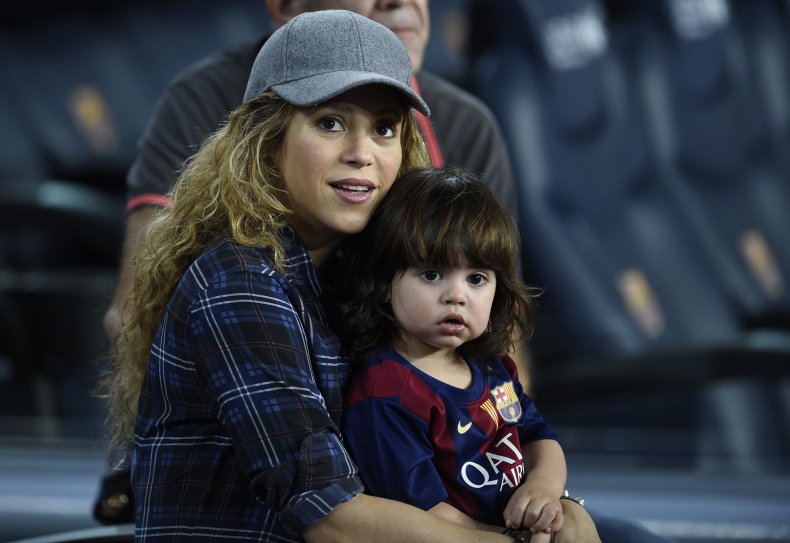 Newsweek has contacted Shakira's representatives for further comment.
While it is not clear where exactly the incident took place, it is likely to be in Barcelona, where the singer owns a home and where there are plenty of wild boars.
Local news agency Catalan News recently reported increased sightings of aggressiveness of wild pigs in urban areas.
Boars have always been common in residential areas near the Collserola natural park, but authorities have said that they are now being seen more and more in the city.
Increased availability of food and the lack of any predators in these neighborhoods have been cited as reasons behind the trend.
Last month, Shakira shared rare photos of her sons Milan, 8, and Sasha, 6 on Instagram.