Shakira And Jennifer Lopez's 'Political Message' During Super Bowl Half-Time Show Leaves Immigration Advocates Torn
Immigration advocates have been left with "mixed emotions" over the political message powerhouse duo Shakira and Jennifer Lopez sent during their half-time performance at Sunday's Super Bowl LIV.
The message may have been "subtle" at times, Erika Andiola, the chief advocacy officer at the Refugee and Immigrant Center for Education and Legal Services (RAICES), told Newsweek on Monday morning, but there were several moments where it boomed thunderously loud: Lopez performing Bruce Springsteen's classic hit "Born in the USA" alongside her daughter Emme; the singer donning a two-sided cape bearing the American flag on the outside and the Puerto Rican flag on the inside; and, perhaps most poignant, when children in small cages appeared to dot the playing field before the stage.
"It seemed pretty clear to us," Andiola said. "But, it was very subtle and not a lot of people picked up on it I think."
In the RAICES chief advocacy officer's eyes, the imagery of children in cages was meant to serve as a reminder of one of the Trump administration's most widely condemned immigration policies: the family separation policy that saw more than 2,500 children separated from their parents at the U.S.-Mexico border.
"It was very clear to us that there was a political message to be said about immigration," Andiola said.
However, while that message may have been clear, immigration advocates, Andiola said, were struggling to see the statement as anything but bittersweet.
"We had a lot of really mixed emotions," she said. At the heart of those mixed emotions, of course, was the NFL's treatment of San Francisco 49ers' Colin Kaepernick, who was effectively ousted from the NFL after protesting against police brutality against the black community by taking a knee during the anthem.
"In some ways, the entire Super Bowl was this message of Latinos being present in the country," Andiola said. "So, there were so many mixed feelings for a lot of us really following and supporting the efforts of the Black Lives Matter movement."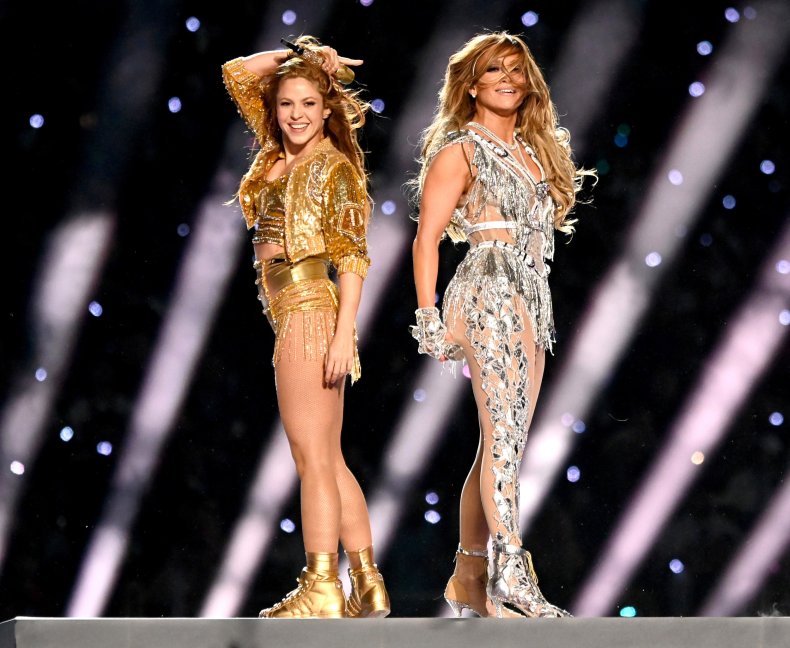 "In some ways, at least, there was a message of anti-incarceration and really, we took it to heart," she said. But, Andiola added: "We should have a message of intersectionality and solidarity because these issues are intersectional. There's a lot of people in the black community who are immigrants and a lot of people in the immigrant community who aren't black, but are targeted by the police... It's not a one-issue silo, but it's all intersectional."
Ultimately, Andiola said, "it was just really mixed emotions."
"If you look at the glass half full...what I took away was that, in some ways, what these folks have done is create that space for the NFL to want to be more representative and these artists actually took the opportunity to have some political statement," said. However, Andiola asserted: "It could have been better. And, we should be continuing solidarity with the black community and continuing to push the NFL."