Shakira Tax Evasion Charges Explained As Singer Likely to Face Trial
Shakira is likely to likely face trial in Spain for tax evasion after a judge ruled that there was "sufficient evidence of criminality" that the performer avoided her fiscal obligations to the country.
Judge Jesús Juberías, who made this ruling after a three-year investigation, noted that this part of the process was not about determining the "innocence or guilt" of Shakira, according to El País.
The Colombian singer, whose given name is Isabel Mebarak Ripoll, has been accused of avoiding paying €14.5 million (around $16.4 million) in taxes. Prosecutors say the pop star did not pay taxes between 2012 and 2014 despite having her tax residence in Spain.
"Shakira Isabel Mebarak Ripoll stopped paying taxes in Spain during the years 2012, 2013 and 2014, even though she had a duty to do so as her tax residence was here," Juberías wrote, according to El País, citing court documents.
The decision to go to trial can be appealed.
Despite widespread reports that Shakira could face a prison sentence if found guilty, in Spain, a judge can waive prison time for non-violent first-time offenders if they are sentenced to less than two years jail time, the AP reports.
Prosecutors claim that the "Whenever, Wherever" singer avoided paying income and corporate tax by using a "series of companies" based in countries considered to be tax havens, according to El País.
The singer has insisted that during these years she was living in the Bahamas and only visited Spain "sporadically." No income tax is paid in the Bahamas. AP, meanwhile, mentions an official residence in Panama.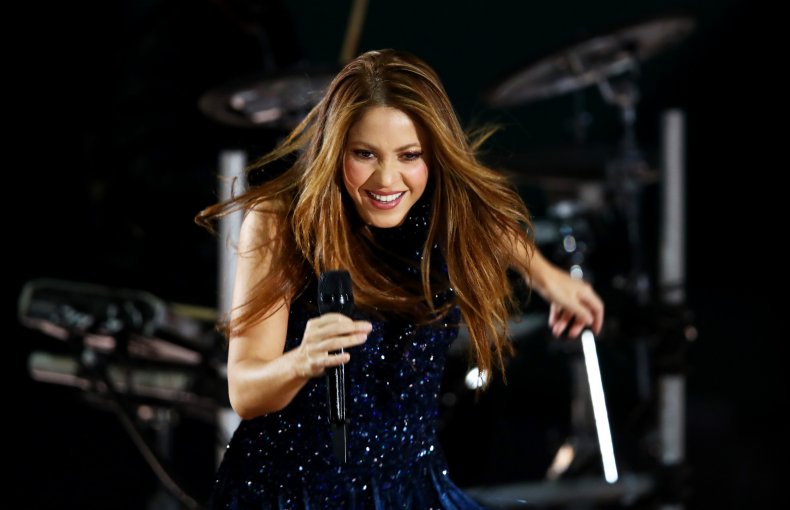 Prosecutors say that Shakira was living in Barcelona as she was in a relationship with soccer player Gerard Piqué during these years.
Court documents seen by El País state that a trial is necessary due to the "diametrically opposed" positions of the prosecutors and Shakira's legal team.
Shakira can only avoid a trial for tax fraud if she reaches a last-minute deal with Spain's public prosecutor, reports the Spanish daily.
Previously, Shakira had fought to keep the case out of court with her legal team focusing on her place of residence and on the subsequent fiscal obligations linked to where she was living from 2012 to 2014.
According to a statement previously released by Shakira's press team, the "Hips Don't Lie" performer earned most of her money from international tours until 2014 and had not lived in Spain for more than six months per year.
This would mean that she is not a resident under tax law in Spain. She had said her visits to Barcelona had been "sporadic," according to El País.
"Shakira has always fulfilled her tax duties in all those countries in which she has worked, including in the period between 2011 and 2014," said the statement, per The Daily Mail. "She followed the opinions and precise recommendations of her advisers, who are top-level professionals from one of the biggest companies in the world."