Hey anime fans: the popular manga Shaman King is getting a new animated series in April 2021.
The news came from the official Shaman King website on Friday, which revealed that this will be a brand new anime series--meaning it's a reboot of the original series that premiered in Japan back in 2001.
Take a look at the sizzle reel announcement for the rebooted Shaman King anime below.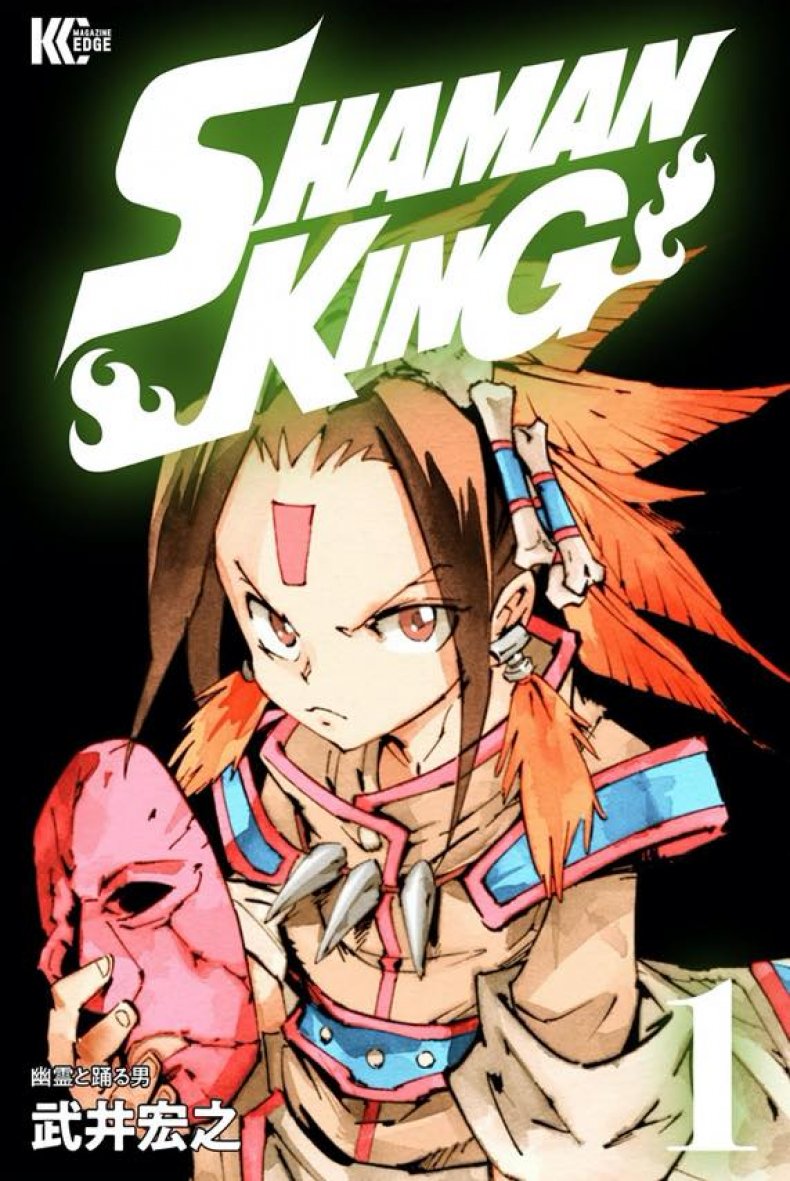 Interestingly, Shaman King creator Hiroku Takei answered a fan question on Twitter back in 2017 about a possible anime remake of the series. Takei responded by saying: "To tell the truth, there was an offer for an anime remake that reached a realistic level... But because they were not able to use the first anime's voice actors and soundtrack music, I had to turn down it. I hope there will be another chance."
Three years later, the reboot is now a reality.
Shaman King follows Yoh Asakura, a shaman who is a medium between our world and the world of the dead. In this world, there are numbers of other shaman each with their own Guardian Ghosts who can be used in battle. Yoh's Guardian Ghost is Amidamaru, a 600-year-old samurai.
The plot of the story revolves around a tournament between shamans. The winner of this tournament gains the title of Shaman King, which allows them any wish they desire. Yoh joins this tournament to wish for a peaceful life. But as he meets and befriends more people, his desire for his wish changes.
In typical Shonen anime fashion, there's plenty of action that fans of other series like Naruto and Bleach would enjoy.
The Shaman King manga debuted in Weekly Shonen Jump in 1998 with Viz Media publishing all 32 volumes of the series from 2003-2011. Although there were only 32 volumes published in the series original run, there are actually 35 in the Shaman King: Complete Edition that will begin publishing in Japan this June. This complete edition will be what the new Shaman King anime draws from.
Viz Media does not hold the distribution rights to Shaman King. Instead, Kodansha, which holds the rights to Attack on Titan, will be publishing the Shaman King: Complete Edition in Japan (and hopefully around the world).
As for the anime, the original series ran for 64 episodes and there is no legal way to stream them. But with the news of the anime reboot, it likely won't be long before one of the big anime streaming sites like Crunchyroll or Funimation obtains distribution rights.
So what do you think of Shaman King returning? Let us know in the comments section.