'Shameless' Season 10 Ending Explained: What Happened at the End?
Shameless Season 10, Episode 12, titled "Gallavich!," brings the Showtime series to an end with the long-awaited wedding of Mickey Milkovich (played by Noel Fisher) and Ian Gallagher (Cameron Monaghan), though not everyone was happy about the couple's big day.
Netflix has just released all of Shameless Season 10 onto the streaming service, meaning fans who missed the finale the first time are now getting to see how the final episode ends.
The Gallavich wedding might be the main action of the Season 10 finale, but it is not the only plot of the last episode, which sets up a number of plots for the upcoming 11th and final season of Shameless.
Tami (Kate Miner), for example, spends much of the episode considering her future with Lip (Jeremy Allen White) after they row about him not wanting to move with her to Milwaukee.
Though she eventually agrees to stay and help work on the South Side house he is renting, Lip ends the fight by breaking his sobriety, something he will have to fight hard to win back next season.
Shameless creator John Wells hinted in an Entertainment Weekly article that this might not be the last time Lip falls off the wagon.
He said: "I've known many people who have been through A.A. and N.A. and various versions of sobriety and it's very unusual not to fall off at least once, or sometimes two or three times, not that we've decided that's what we will do with Lip."
While one couple got married, another took one step further to their own wedding, with Kev (Steve Howey) and V (Shanola Hampton) getting engaged.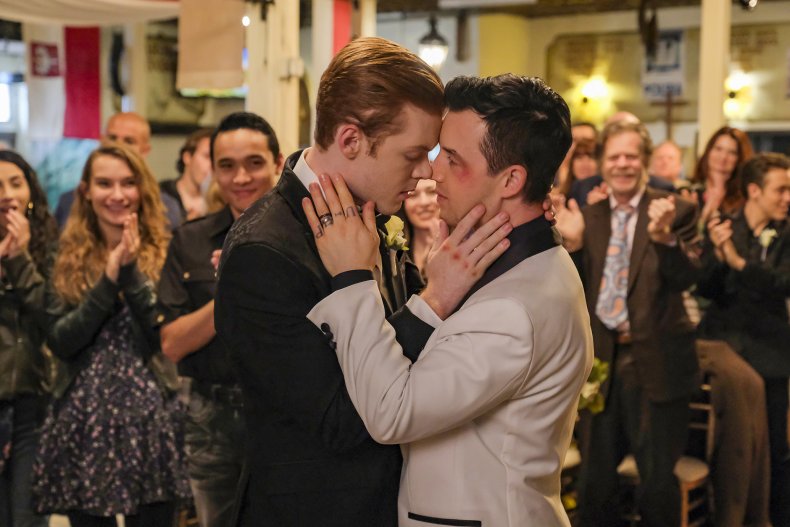 Their wedding is set to be another key event of Season 11, though as this season finale was a wedding, it is unlikely to be the series finale.
Wells said of this to TVLine: "There's fun to be had, because he's got to find his ex to get an official divorce, and we'll have some fun with that coming up."
Elsewhere in the finale, the police went looking for Debbie (Emma Kenney) for sleeping with the underage Julia (Alison Jaye), who is now sleeping with Carl (Ethan Cutkosky).
The biggest event by far of the Shameless Season 10 finale, however, was the marriage of Mickey and Ian. However, the road to the aisle was not a smooth one, with Mickey's father (Dennis Cockrum) trying to prevent the wedding whatever it took, be that arson or attempted murder.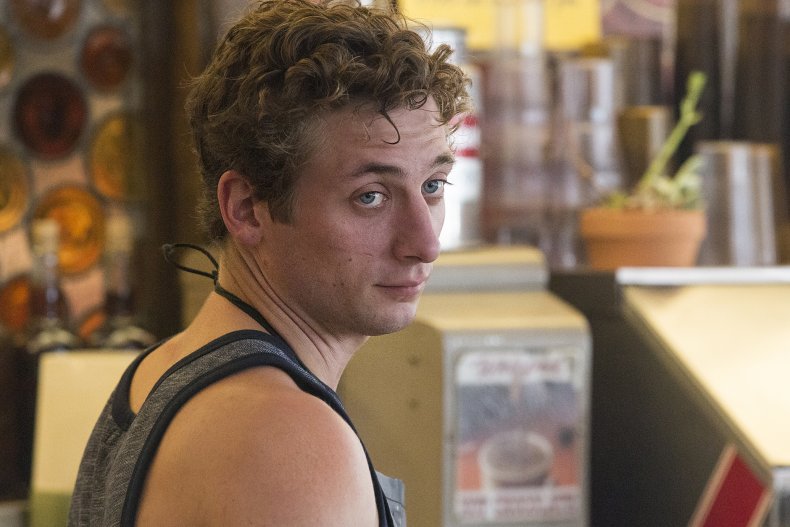 However, the pair eventually tied the knot at a Polish banqueting hall, and fans will get to see how well they can live as husbands in Season 11.
Wells said of this to TVLine: "Well, after your wonderful wedding, then you gotta be newlyweds and figure out how to live together and make all the compromises that are necessary to have a successful marriage.
"Two strong personalities figuring out how they're going to compromise and have a successful relationship, it's hard. It's hard for everybody. So we'll be playing with that in the next season."
Shameless Season 10 is streaming now on Showtime and Netflix; Season 11 is coming soon.