'Shameless' Season Premiere: When Does Shameless Season 10 Come Out on Showtime and Netflix?
The Gallaghers are back for another round of misadventures as Shameless Season 10 comes to Showtime this November. Emmy Rossum left the show last season, leaving many fans wondering what the series will look like without Fiona's presence. Netflix viewers, however, will not be able to find out what Shameless Season 10 looks like until 2020.
When will Shameless Season 10 air on Showtime?
Season 10, Episode 1 of Shameless will air Sunday, November 10, on Showtime at 9 p.m. ET, before being repeated at 11 p.m. Shortly after airing, episodes will be available to watch on the Showtime website, app and Amazon Prime and Hulu plug-ins.
The season will have at least 12 episodes and could be extended to 14 or more following the example set by the last season.
When will Shameless Season 10 be released on Netflix?
Netflix viewers are in for a long wait before they get the latest series of the Showtime show.
The last few years have seen the Netflix release dates for seasons of Shameless get later and later. In the U.S., for example, Season 7 arrived in June 2017, Season 8 came in July 2018 and Season 9 was not released on the streaming service until September 2019.
As such, Netflix could release Shameless Season 10 at any point in the second half of 2020. Unfortunately, Netflix also is unlikely to announce when they are releasing the season until a few weeks before the season arrives on the streamer.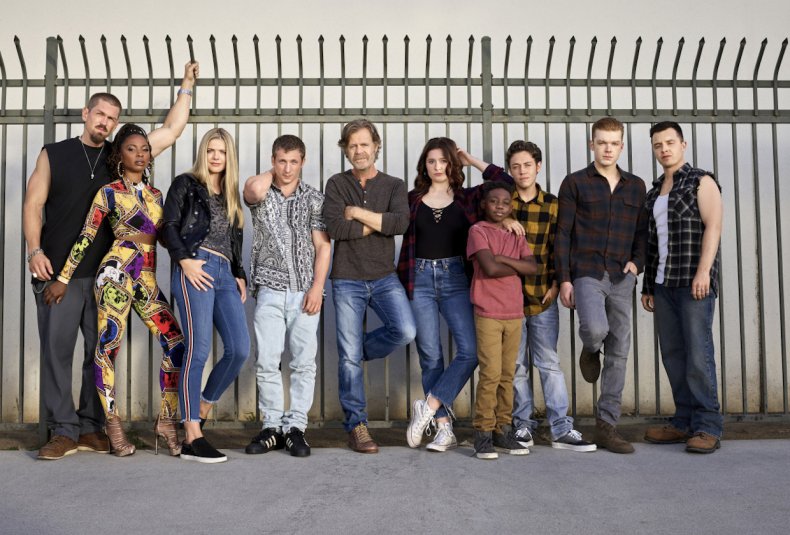 What can fans expect from Shameless Season 10?
The official Shameless Season 10 synopsis reads: "Frank's exploits lead him to an old friend, Debbie rules over the Gallagher household with an iron fist, Lip navigates his relationship with Tami, and Gallavich returns as Ian and Mickey rekindle their relationship in prison as both cellmates and lovers."
Mickey Milkovich is back for the new season, once again played by actor Noel Fisher. Mickey and Ian Gallagher will once again be romantically involved. Speaking to the Chicago Tribune, Fisher said of his character's return: "One of the things I'm grateful we're getting the chance to do this season is explore not necessarily a stable-esque Mickey, because he's still Mickey and it's still Shameless, so it's not known for being a particularly smooth ride."
"But I'm really happy that, not to be too spoiler-y, but he and Ian are getting to explore their relationship in a way that is open and not hindered by things that we've seen in the past. So a more 'normal' quote-unquote kind of relationship," added Fisher.
Shameless Season 10 airs Sundays at 9 p.m. ET on Showtime.
'Shameless' Season Premiere: When Does Shameless Season 10 Come Out on Showtime and Netflix? | Culture