'Shameless' Season 10: What Happened to Fiona Gallagher?
Shameless Season 10 is streaming now on Netflix, but it is without one of its biggest characters.
Fiona Gallagher (played by Emmy Rossum) is missing from the new season of Shameless after the actor who plays her left the show.
Fiona's absence on the Showtime show was explained in the last season of the show, which saw her life change after she received a cheque for $100,000.
Emmy Rossum, meanwhile, revealed in a Facebook post why she left Shameless after a decade.
What happened in Fiona in Shameless?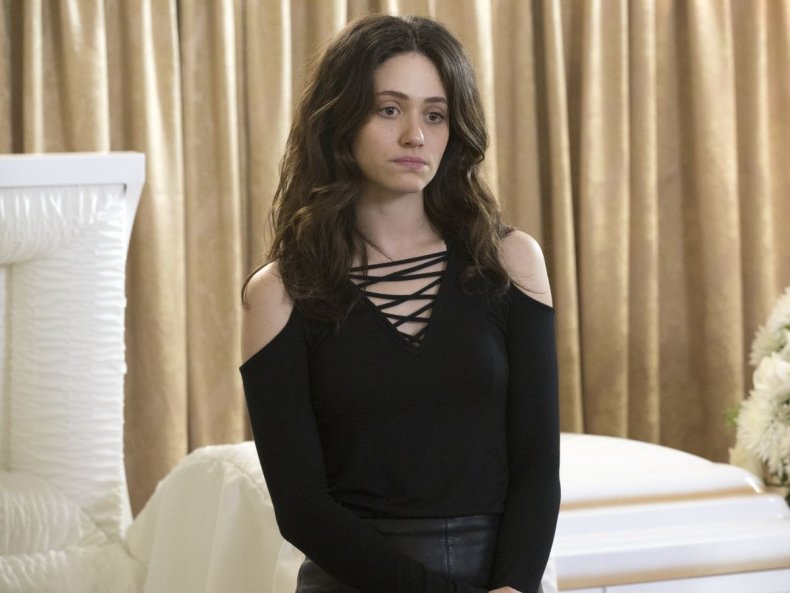 WARNING: The following contains spoilers for Shameless Seasons 9
In Shameless Season 9, Episode 14, titled "Found," Fiona found herself with $100,000 after the zoning on the abandoned lot she invested in finally went through.
In the episode, a former business partner visited Fiona in her gas station job and offered her the money to buy her out of her share.
She did not know what to do with this money, but she keeps getting the same piece of advice. After she got in some trouble for punching someone who had called the police on two Black kids, her attorney told her: "Time to leave this South Side, hoodrat crap behind you and get on with being an adult."
Then she got the same advice from brother Ian (Cameron Monaghan), who is in prison and so knows the true price of freedom. He tells her, "go as far away as you can and don't ever look back."
In the end, she follows their advice and leaves the South Side. She does not reveal where she is going, save from saying she is heading, "somewhere nearer the equator — I'm sick of winters."
Speaking to Vulture, Shameless creator John Wells revealed that it was always his intention to have Fiona leave Chicago, explaining, "because otherwise, we'd spend way too much time explaining why she wasn't around. 'Oh, she had to work.' It'd be silly."
He revealed to E! that they had originally intended to say where she was going, but the moment was cut for time: "It ended up being a mystery because we had to cut the time down, not because we planned to make it be a mystery."
Rossum, meanwhile, explained she was leaving the show to allow herself to work on other projects. In a lengthy post praising the cast and crew of the show, she said, "This kind of stability, this family, has nurtured me and made feel safe enough to stretch and grow creatively."
Shameless Season 10 is streaming now on Netflix.