Shameless Season 11 has been confirmed by Showtime, and will be the final season of the series.
The Showtime show was meant to begin filming in the spring and get a release date in the summer.
Netflix was then expected to air the final season of Shameless six months later, meaning that Season 11 was probably set to come to the streamer in summer 2021.
The release date of Shameless Season 11, however, has already been subject to a delay.
When is Shameless Season 11 out?
The production shutdowns caused by Covid-19 have hit Shameless particularly hard. Per star Emma Kenney's Instagram, shooting was meant to start in March.
The Debbie Gallagher actor wrote on March 19: "We were supposed to start production on our 11th and final season today, but unfortunately/ fortunately, we have been shut down indefinitely until this health crisis is over."
At the time of writing, filming is not believed to have begun on the Showtime show. As such, it is unlikely that Shameless Season 11 is going to start in 2020.
As such, two possible 2021 release dates emerge, depending on when the cast is able to start filming. If the show is able to start filming in 2020, they may be able to start airing episodes in January, which was when the first six seasons aired. Alternatively, the show might just skip a year, start filming in March 2021 and come out in fall 2021.
One of the complications of filming Shameless is the schedule of Kenney. As she also plays a character in The Conners, the shows have to arrange their filming schedules so she can appear in both. So if one of the shows is delayed, this causes trouble for both.
Speaking about this to TVLine, The Conners executive producer Bruce Helford said: "The tricky one is Emma [Kenney] because she's on Shameless and they now may start shooting around the same time we [do].
"She's become like the co-lead on that show after Emmy Rossum left, so it's going to be tricky. We always find ways to work around schedules. We like the actors being able to explore other things. We'll make it work."
As such, the release date of Shameless Season 11 may also depend on the release date of The Conners Season 3. The latter is still tentatively expected to start in fall 2020, which means that Kenney will not be available to film Shameless until 2021.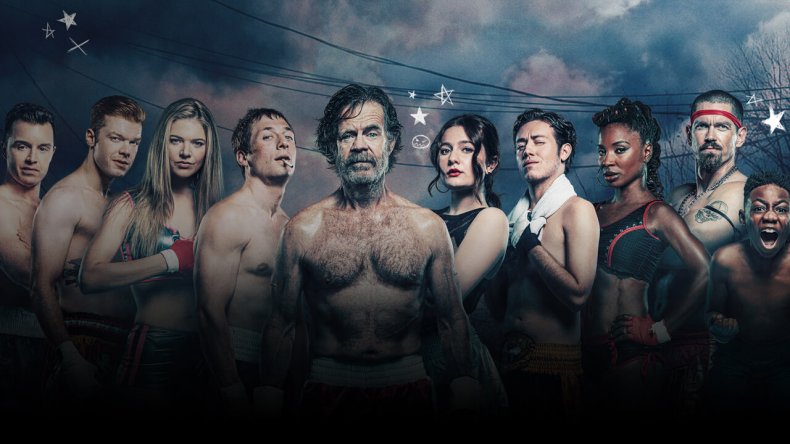 On Netflix, meanwhile, seasons of Shameless arrive six months after their season finales air on Showtime. As such, the final season of the show is unlikely to come to the steamer until late 2020 or even 2021.
Shameless was renewed for a final season in January 2020. At that time, the president of entertainment at Showtime Gary Levine said: "The characters of Shameless have brought Showtime viewers more laughs and tears and pure enjoyment than any program in our history.
"While we are sad to bid the Gallaghers farewell, we couldn't be more confident in the ability of showrunner John Wells, his writing team and this great cast to bring our series to its appropriately Shameless conclusion."
Shameless Season 11 is coming soon to Showtime and Netflix.