'Shameless' Season 11 Release Date: When the Final Season is Airing
Shameless Season 11 now has a confirmed start date on Showtime. As Season 11 will be the last season of the hit series, this means we now know when the final adventures of the Gallaghers are set to air.
Season 11 of the William H. Macy show will be the second since star Emmy Rossum left. This set of episodes started filming in early September, though Shameless fans still have a few months to wait before they get to see exactly what the cast has been filming.
Showtime has give Shameless Season 11, Episode 1 a release date of Sunday, December 6. The series is expected to hold its regular time slot, meaning that fans can expect to see it at 9 p.m. ET / 8 p.m. CT on Showtime.
The final season of Shameless is set to have 12 episodes. This means that the series finale of the show is set to air sometime in March 2021. And, as Netflix usually gets seasons of the show six months after they stop airing on Showtime, this means that Season 11 is expected to come to the streamer around September 2021.
The network has also hinted at exactly what the Gallaghers will be getting up to in their 11th and final season. The Showtime synopsis for Shameless' new season reads: "The final season of Shameless finds the Gallagher family and the South Side at a crossroads, with changes caused by the COVID pandemic, gentrification and aging to reconcile.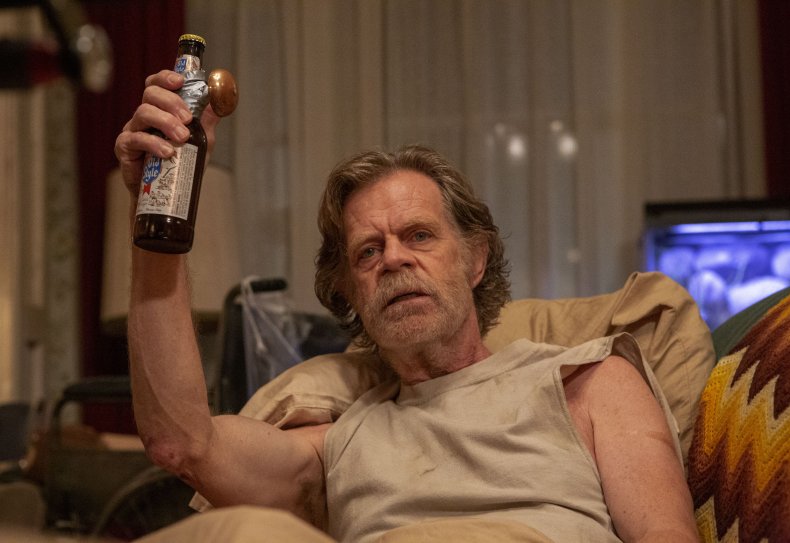 "As Frank [played by Macy] confronts his own mortality and family ties in his alcoholic and drug-induced twilight years, Lip [Jeremy Allen White] struggles with the prospect of becoming the family's new patriarch. Newlyweds Ian [Cameron Monaghan] and Mickey [Noel Fisher] are figuring out the rules and responsibilities of being in a committed relationship while Deb [Emma Kenney] embraces her individuality and single motherhood.
"Carl [Ethan Cutkosky] finds an unlikely new career in law enforcement and Kevin [Steve Howey] and V [Shanola Hampton] struggle to decide whether a hard life on the South Side is worth fighting for."
With Shameless heading into its endgame, many fans will be asking the same thing—will Emmy Rossum be returning for one last time as Fiona Gallagher? The show's creator has previously said it will depend on Rossum's availability. For example, he told The Hollywood Reporter in January 2020: "I previously told her that if her schedule permits that we would like for her to come back and help us say goodbye to the show because Fiona is such an essential part of the family."
He added in an Entertainment Weekly interview around the same time: "I'll certainly ask her. She's very busy and she does a lot of other things. We all love each other and we've been through wonderful things together, so I'll ask her and hopefully, she'll be available at the time that we do it."
Shameless Season 11 starts Sunday, December 6 on Showtime.