'Shameless' Season 11: When It Starts and How to Watch Online
Shameless Season 11 will start airing very soon, with 12 episodes that will bring the Showtime series to an end—and also see the Gallaghers coping with COVID. Showtime will start airing episodes in early December, which will then be available to watch online shortly afterward. Netflix is also expected to make the episodes available to stream in the coming months.
When does Shameless Season 11 start?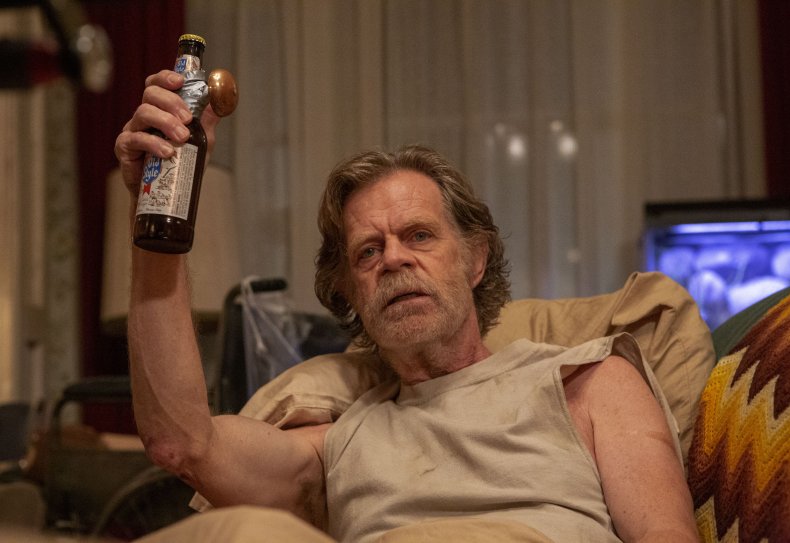 The premiere of Shameless Season 11, titled, "This Is Chicago!" will air on Showtime on Sunday, December 6 at 9 p.m., after an all-day marathon of the previous season.
The official synopsis for the first episode reads, "The Gallaghers adjust to life during the pandemic: Frank fears the loss of the South Side to gentrification, while bar closures force Kev and V to get creative at the Alibi. Sleep-deprived Lip and Tami work to make their new house a home as Carl finishes his time at the police academy. Debbie becomes her own boss and deals with the repercussions of her statutory rape conviction of 17-year-old Julia. Ian and Mickey's honeymoon phase is over as they have very different ideas about what married life would be."
Like previous seasons, Season 12 has 12 episodes, meaning that the show is expected to air weekly on Sundays until February 21, when the season (and series) finale will air.
How to watch Shameless Season 11 online
Shortly after airing, episodes of Shameless will be available to Showtime subscribers on its website and app and on the Showtime add-on channels on other streaming services like Amazon Prime Video and Hulu.
New subscribers, however, can watch the season online for free. The longest free trial for the service comes from Showtime itself, which offer a 30-day free trial on their website and app. After that time, the service costs $8.99 a month, which is also the cheapest way to subscribe to Showtime.
The service, however, is also available as a plug-in to Amazon Prime Video, Hulu, Apple TV, AT&T TV, Fubo, The Roku Channel, Sling and YouTubeTV for $10.99 a month. Apple TV+ subscribers, meanwhile, can get an additional bundle that gives them CBS All Access and Showtime for $9.99 a month.
A Showtime subscription gives access not only to Shameless but to acclaimed shows past and present like Billions, The Affair and Twin Peaks: The Return.
As for when Season 11 will come to Netflix, episodes of the show come to Netflix around six months after the season finales have aired, meaning it should be available to stream in August 2021.
Shameless Season 11 airs Sundays at 9 p.m. on Showtime.