'Shameless' Series Finale: Why Emmy Rossum Did Not Appear As Fiona
Shameless Season 11, Episode 12 brought the Showtime series to an end in dramatic fashion (spoilers ahead).
One Gallagher did not appear to say goodbye to the show in the finale of Shameless. After months of speculation about whether Fiona would return one last time after Emmy Rossum exited the show, the actor did not make an appearance in the finale episode, titled "Father Frank, Full of Grace."
The show had initially planned to have Fiona appear in the finale, but showrunner John Wells revealed to TVLine why Emmy Rossum could not film a last appearance.
He said: "She very much wanted to [come back], and we worked and worked on it. She lives in New York with her husband, and we managed to time it just at the wrong time, unfortunately.
"We hit the second or third time everything shut down with two-week quarantines. So just the timing didn't work out. It was disappointing for all of us, and especially for Emmy, but with her other obligations, she couldn't go back and quarantine for two weeks in New York after being in Los Angeles. It's sad."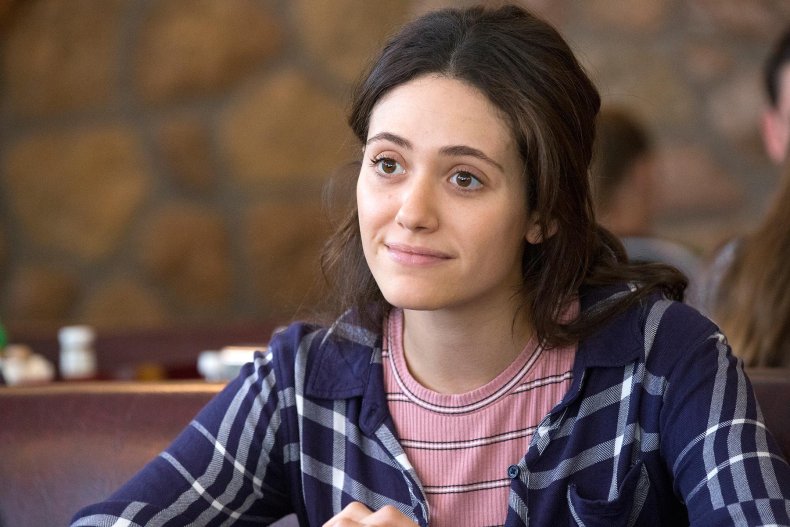 Asked what would have happened if Rossum was able to film the finale, Wells said, "what we were talking about was that with the information that the family had about Frank's dementia, she was going to come back and deal with Liam's [Christian Isaiah] guardianship and deciding where Liam was going to be as they sold the house and be a part of all those decisions, [and we'd] have some more moments with Fiona and the rest of the family.
"We never got to the point [of] actually writing it and then having to ditch it, but that was the intent."
The Shameless showrunner, who previously worked on medical drama ER, added in an Entertainment Weekly interview, "we had conversations like, 'should we write scenes for her in Florida and see if that works?' But having had characters leave on ER all the time and then occasionally having them come back, those episodes always felt a little like 'very special episodes' and they get you out of the rhythm of what you were doing."
In 2020, Wells said about the possibility of Rossum returning, "we can't really know if she would be able to do it or not. I've certainly asked her, and she knows we'd love to have her do it. It really just depends on her schedule."
"I really don't want to think about the possibility that she won't be able to come back yet, so I may be in my own bit of denial about it."
A few days prior to the Shameless finale, Rossum had hinted that she would not be back for the last episode. She tweeted, "I'm so proud of this cast and am immensely honored to have been a part of a show as unique and impactful as Shameless. I will miss you this Sunday!"
As well as killing off Frank Gallagher (played by William H Macy) after a bout of COVID-19, the last episode saw Ian (Cameron Monaghan) and Mickey (Noel Fisher) celebrate their first anniversary while Debbie (Emma Kenney) contemplated a move to Texas.
Shameless Season 11 is streaming now on Showtime.