Shang-Chi and the Legend of the Ten Rings will no doubt make waves as the first Asian-led superhero film when it is released on September 3rd.
The Marvel movie, which stars Simu Liu as the title character, follows Shang-Chi as he confronts his past and goes up against his father Wenwu (Tony Leung) and his ominous Ten Rings organisation.
Fala Chen, meanwhile, plays Shang-Chi's mother Ying Li, who fell in love with Wenwu despite being on opposing sides.
Speaking with Newsweek, the actor described what it meant to be in such a ground-breaking production, as Marvel's first Asian-led movie.
Beyond having that status, the film goes one step further by having the actors speak Chinese for almost half the movie, a choice Chen praised director Destin Daniel Cretton for.
"I was so glad that I was able to use my skills of speaking Chinese in a film where the character is Chinese, because sometimes you actually don't get to do that," the actress reflected. "Especially in Hollywood blockbusters today because they want everyone around the world to understand what is happening, so they usually want you to speak English.
"But I was really glad that they wanted to make authentic choices for each character, and Destin made the choice of letting the audience read subtitles."
She added: "I think it's amazing that I get to not only speak my native language but at the same time I think it adds a whole other layer to the characters, and adds a lot of flavours to the film as well. I hope the audience enjoy that when they see it."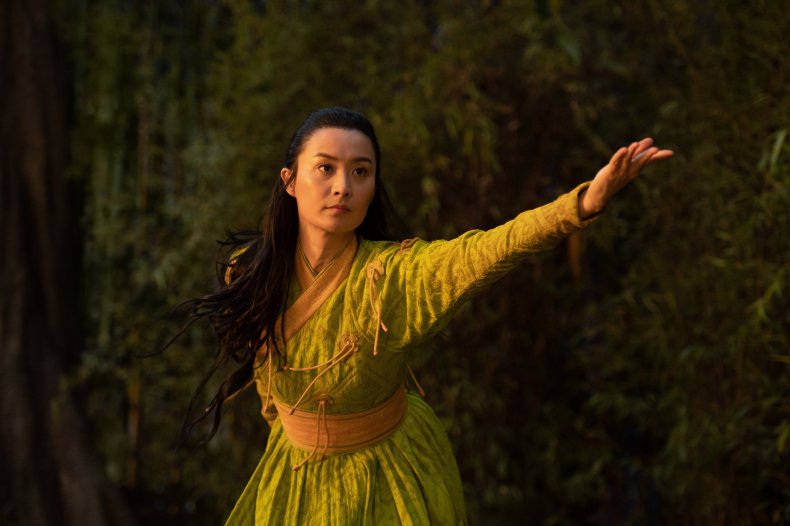 Chen claimed that being a part of the film was a "no-brainer" because she knew instantly how much of a game-changer it would be in terms of Asian and Asian-American representation onscreen.
"I mean so many aspects of this was just so amazing and ground-breaking, it was kind of a no-brainer that I said yes immediately," she said.
"From the scale of the film, from the fact it's almost all-Asian lead cast and the origin of the story – that it's very close to my own culture, I'm a Chinese American so all of that was really a dream come true, amazing to work with."
She added: "I feel like I'm a small part of it, but I'm so honored to be part of it because I feel like it's going to be opening a lot of doors in the future, not only for Asian actors but filmmakers because we actually had a lot of crew and creatives behind-the-scenes who are Asian and Asian American as well.
"So, I hope it'll bring a shift in the industry, it's going to be a leader for many other films to come."
Li's story is presented in the film in parts, from her first encounter with Wenwu as a guardian of the hidden village Ta Lo to their lives together as a family, and while she may not have as central a role as Shang-Chi's father she still plays an important part in the story.
Even though her tale was told in this way, Chen said she had faith in Cretton's vision for her character.
"For me it's very interesting because I'm here and there, kind of everywhere. When we shot it, I imagined my story as a continuum so I wasn't really worried about how Destin would place them in the film because I really trust him and he's such an open person who really invited and stimulated me to be creative.
"He always welcomed any advice and comments that I had about not only the language but also my character as well, I felt very much present throughout this whole filming process.
"But also, I got to spend a lot of time [with everyone] because we trained together for weeks... Simu and Meng'er [Zhang, who plays Shang-Chi's sister Xialing], we became best friends and literally hung out every day."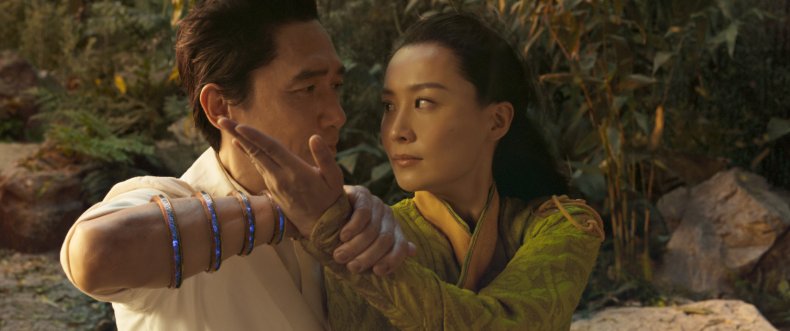 Chen added: "Now, in hindsight, I think it helped me to also build my character, knowing them personally as well."
Deftly avoiding spoilers, Chen also said of Shang-Chi's future in the Marvel Cinematic Universe: "This is just a small part of that big world that we're going to see in this film, but also later in in the other Marvel films.
"I feel like there's so much more to see, especially in my village where I came from, Ta Lo, and -without revealing too much- all the creatures of that world and the mystery around that as well."
Shang-Chi and the Legend of the Ten Rings will be released in theaters on September 3, 2021.