What That Final Message About the Ten Rings Returning Means in 'Shang-Chi'
Shang-Chi and the Legend of the Ten Rings is only the beginning for its titular character, and the same goes for the film's villainous organization.
The Ten Rings were created by Shang-Chi's father Xu Wenwu (Tony Leung) centuries before the film is set, and he has a number of skilled fighters in his ranks.
Shang-Chi (Simu Liu) was one of the people trained to kill at the Ten Rings' mountain base, while his sister Xialing (Meng'er Zhang) taught herself to be just as deadly from the sidelines.
Several members of the Ten Rings go up against Shang-Chi and his sister over the course of the movie, including leader Wenwu and goons Razor Fist (Florian Munteanu) and Death Dealer (Andy Le).
By the end of the film, Wenwu is gone and Shang-Chi has taken ownership of his Ten Rings, but it is his sister who decides what to do with the organization.
While she tells Shang-Chi that she's going to tear it down, Xialing actually takes the top spot for herself and starts to revamp the operation in a post-credit scene.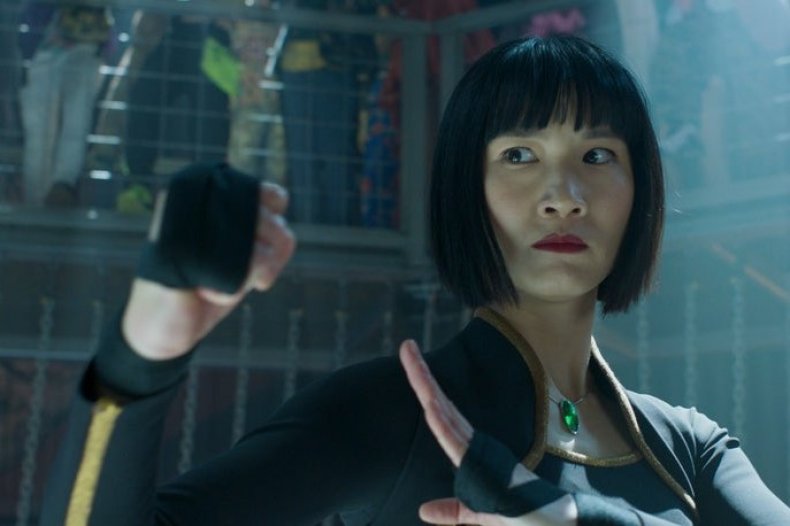 Xialing is seen telling her new lackeys that they are going to "get to work" before the compound is shown in full, revealing both men and women are allowed to train there now.
Some of the women appeared to be the Black Widow spies that Natasha Romanoff (Scarlett Johansson) and Yelena Belova (Florence Pugh) had freed at the end of Black Widow.
And then Marvel teased that the "Ten Rings will return," revealing that the characters will make a reappearance in the Marvel Cinematic Universe (MCU).
This title card is likely referring to the organization rather than the literal Ten Rings that Shang-Chi inherited from his father.
Given its link to both Shang-Chi and Black Widow, the criminal group is likely going to become an adversary for the world's mightiest heroes in future.
Contessa Valentina Allegra de Fontaine (Julia Louis-Dreyfus) is also currently creating a Dark Avengers group, which already includes John Walker, aka U.S. Agent, and Yelena.
Valentina may well hire the Ten Rings to work with her in future, and Xialing would certainly be an excellent addition to the team.
Xialing may also try and go after Shang-Chi in a future film, and she could win given she already wiped the floor with him in a cage fight.
Although, while they are estranged siblings the events of Shang-Chi and the Legend of the Ten Rings suggest that they've put the past behind them.
The criminal organization was one created specifically for the MCU, as the Ten Rings only referred to Wenwu's powerful weapons in the comics, so the group could be used for any number of nefarious purposes in the future.
Shang-Chi and the Legend of the Ten Rings is out in theaters now.