Shanghai Disneyland Reopening 15 Weeks After It Was Closed in January Due to Coronavirus Pandemic
Shanghai Disneyland will be reopening its doors on May 11 at a reduced capacity with modified attractions and several other restrictions following the novel coronavirus outbreak.
Precautionary measures to be in place include mandatory advanced ticket purchases online, social distancing at restaurants, rides and other facilities, requiring visitors to wear masks and undergo temperature screenings before entering the venue, the company confirmed in a statement.
The Chinese government has asked the company to limit park guests to 30 percent of capacity (around 24,000 people). But Disney expects to begin operations "far below" that number in the first few weeks while it adjusts to the new precautionary guidelines in place, the chief executive officer of Disney, Bob Chapek, said.
Tickets will be on sale from May 8 at 8 a.m. (local time), with a limited number of tickets available per day during the initial reopening.
Before arriving at the resort, guests will be given a "Shanghai Disneyland Reservation QR Code" after providing the required basic personal information (such as their name, phone number and a form of personal identification) after purchasing a ticket.
Visitors will be required to present the QR code before entering the theme park and "only guests with a green Health QR Code will be allowed to enter the resort," the company states.
Guests will be required to undergo temperature screenings upon arrival as well as wear an approved mask throughout their visit except when dining, the company notes.
"These measures will continue to be reviewed as the situation warrants, and may be further adjusted," the company states.
Close interaction and close-up photos with Disney characters as well as parades and night time shows will be suspended during the initial phase of the reopening. However, "a special Disney character procession, Mickey and Friends Express, will take place several times daily, and the Enchanted Storybook Castle will come to life with light and music at dusk each day with Evening Magical Moments," during this initial phase, the company notes.
Disney characters "will appear in the park in a new way" during their appearances at each of the themed areas of the park.
"The frequency of sanitization measures will be increased in order to augment the standards of cleanliness already in place throughout the park, and hand sanitizers will be available at attractions, restaurants and stores," the company also noted.
It has yet to be determined when other Disney parks in Asia as well as in the U.S. and France will open up, according to company executives, Reuters reported.
"While it's too early to predict when we'll be able to begin resuming all of our operations, we are evaluating a number of different scenarios to ensure a cautious, sensible and deliberate approach to the eventual reopening of our parks," Chapek said.
From late January, Disney began closing its parks in Asia, including Shanghai Disney Resort and Hong Kong Disneyland due to the COVID-19 virus outbreak.
By around mid-March, all Disney theme parks and movie theaters were closed, while television and film production were put on hold.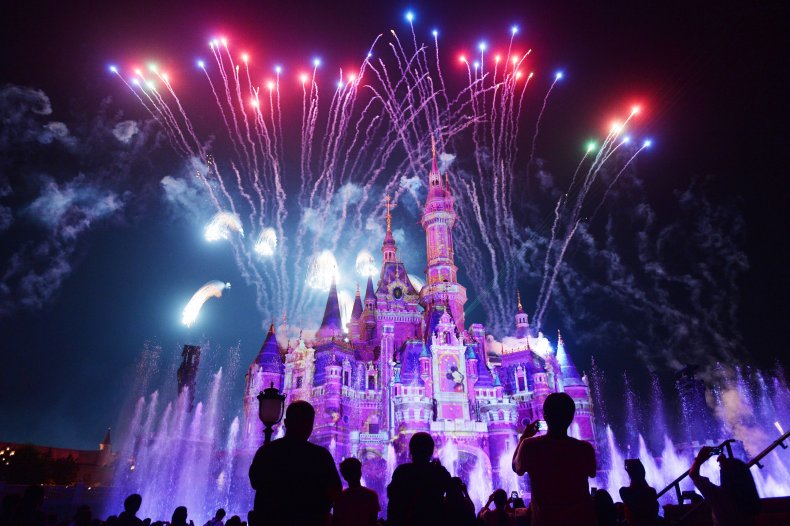 The company was reported to have suffered a loss of $1.4 billion, $1 billion of which came from losses at theme parks, the company confirmed.
Earlier this week, TUI, the world's largest tourism group, resumed selling trips to a selection of China's beach resorts and mountains within the "TUI Selection" portfolio of locations.
The novel coronavirus was first detected in the city of Wuhan, the capital of the Hubei province of China. The virus has infected at least 83,968 to date, while killing at least 4,637, according to the latest figures from Johns Hopkins University.
Wuhan was under a strict two-month lockdown following the outbreak and began easing restrictions from early last month, while restrictions were eased earlier in other parts of Hubei in March.
The outbreak has reportedly been largely now contained in the country but doubts over the accuracy of China's virus figures have been raised in recent weeks. Last month, nearly 1,000 cases were reported to have been wrongly counted as recoveries in Wuhan.
The virus has spread to more than 3.6 million people globally across at least 187 countries and regions to date. More than 258,000 have died, while over 1.2 million have reportedly recovered from infection, as of Wednesday, according to Johns Hopkins University.
The graphic below, provided by Statista, illustrates countries with the most confirmed COVID-19 cases.