Shania Twain is Sorry for Saying She Would Have Voted for Trump
Canadian singer Shania Twain has apologized for saying she would have voted for Donald Trump in an interview published in The Guardian on Sunday.
The comment was the most political moment of an otherwise deeply personal interview in which the superstar, born Eilleen Regina Edwards, talked about the domestic abuse suffered as a child and the painful break-up with her first husband and producer Robert 'Mutt' Lange.
Lange cheated on her with her close friend Marie-Anne Thiébaud, whose ex-husband Frédéric is now married to Twain.
"I would have voted for him because, even though he was offensive, he seemed honest," Twain said about Trump. "Do you want straight or polite? Not that you shouldn't be able to have both. If I were voting, I just don't want bullshit. I would have voted for a feeling that it was transparent. And politics has a reputation of not being that, right?"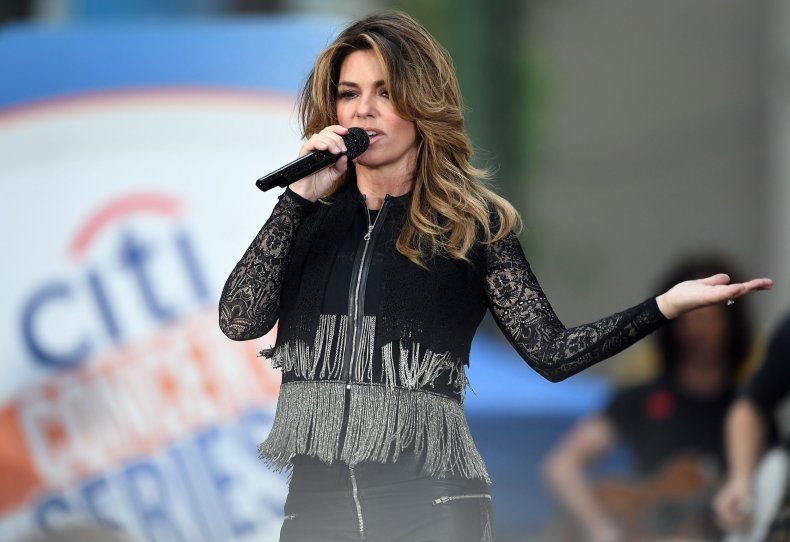 Her comments sparked a flurry of mostly negative reactions in the publication's comment section and on social media, where one of her most famous hits, "That Don't Impress Me Much," was thrown back at her.
The singer's fan base includes many in the LGBT community who adopted her hit song "Man! I Feel Like a Woman" as an anthem—something she was proud of, she told The Advocate in an 2004 interview.
Twain recently appeared as a guest judge on the show "RuPaul's Drag Race" and, in 2013, expressed support for the Supreme Court decision to recognize marriage equality.
Perhaps aware of her fans' disappointment, Twain issued a four-tweet statement elaborating on her answer and distancing herself from Trump's "moral beliefs."
"I would like to apologise to anybody I have offended in a recent interview with the Guardian relating to the American President. The question caught me off guard. As a Canadian, I regret answering this unexpected question without giving my response more context," she wrote after the interview was published.
"I am passionately against discrimination of any kind and hope it's clear from the choices I have made, and the people I stand with, that I do not hold any common moral beliefs with the current President," Twain said.
She clarified that what she meant by her comments was that Trump gathered support because he presented himself as an "accessible person."
"My answer was awkward, but certainly should not be taken as representative of my values nor does it mean I endorse him. I make music to bring people together. My path will always be one of inclusivity, as my history shows," she concluded.
But judging by the reactions to her apology, Twain will have to work hard to make amends with many of her fans.
Shania Twain is Sorry for Saying She Would Have Voted for Trump | Culture