Shaq's Son Shareef O'Neal to Undergo Heart Surgery and Miss Freshman Season at UCLA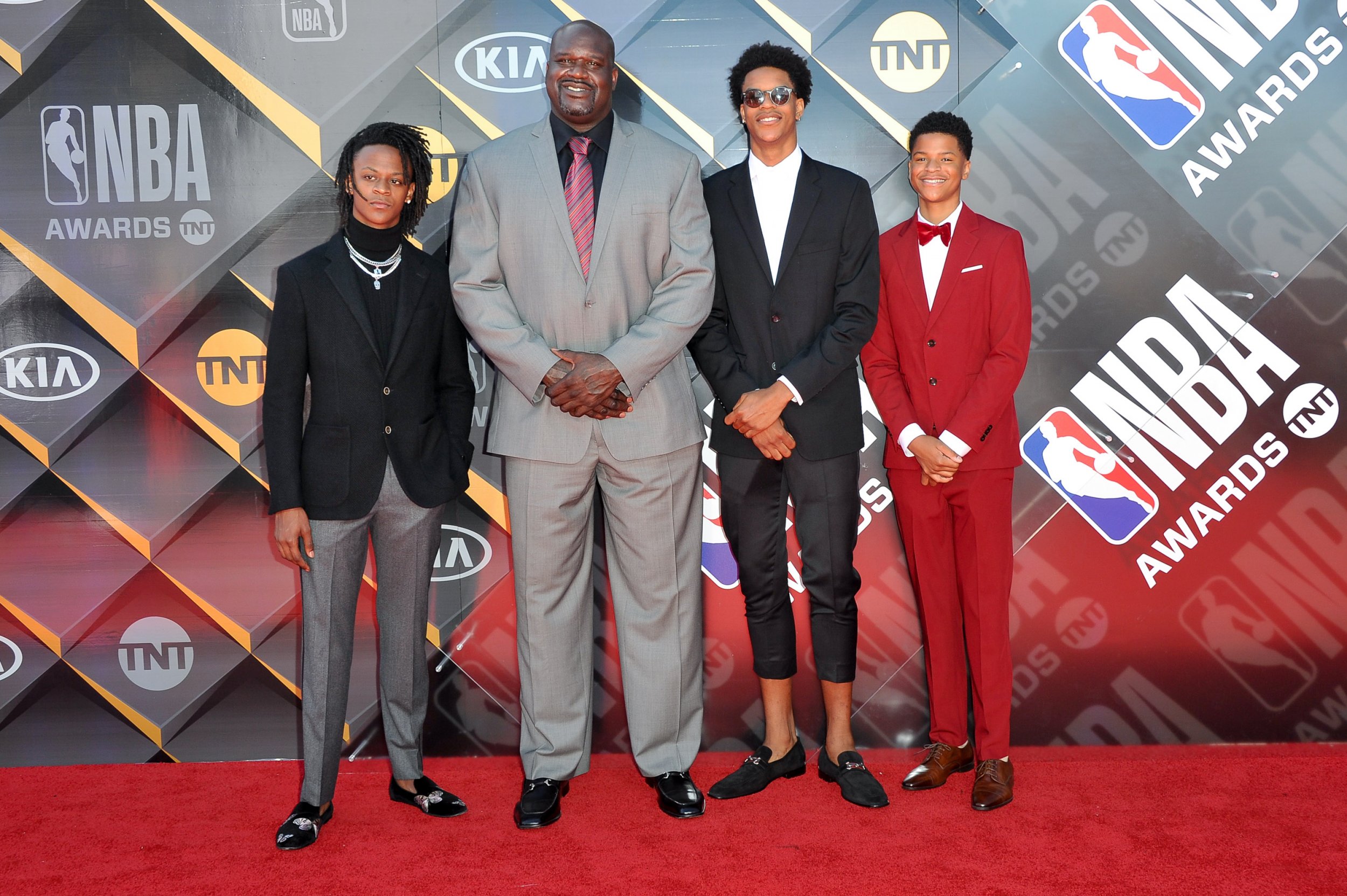 Shaquille O'Neal's son, Shareef , will miss his freshman season at UCLA after revealing he will have to undergo heart surgery.
The 18-year-old told TMZ Sports that the issue was discovered by UCLA doctors during a routine check-up and surgery is required to address the issue.
"Thank God the UCLA medical staff caught it early," he was quoted as saying "During rehab, I'll be attending my classes and being a normal student [...] I'll be back in no time."
The news is a major blow for the son of the four-time NBA champion, who last month signed a letter of intent to play for UCLA.
The 6-foot-10 power forward first revealed he would join the Bruins in February, when he took to Instagram to share the news.
"Heading to UCLA. I know my mom is glad I'm staying home," read the caption under the picture posted by O'Neal junior, who was born in Los Angeles, where his father spent eight seasons with the Lakers.
UCLA wasn't the only offer he received to remain in California, with University of California, Berkley and University of California also among the colleges offering O'Neal a place.
Baylor, University of Arizona, Georgetown and Kansas State also made their interest clear and offered the teenager a place at their institutions, as did Louisiana State University.
The latter would have been the romantics' choice, given Shaq himself went to college at LSU between 1989 and 1992, where he became a two-time All-American, two-time SEC Player of the Year and was later inducted into the LSU Hall of Fame.
The teenager ranked as a four-star prospect for ESPN, who ranked him as the No. 9 power forward, while 247Sports ranked him as the No. 8 power forward and the 41 overall player.
O'Neal helped Crossroads High School in Santa Monica to a 25-9 record during the regular season.
Speaking to reporters last month, UCLA coach Steve Alford said O'Neal was a great asset for the university.
"Shareef has made great strides throughout his high school career," the Bruins head coach was quoted as saying by the team's website. "He's an outstanding addition to our incoming class and brings a terrific combination of size, skill and athleticism.
"We love the length and height of this year's team, and Shareef is really going to add to that dynamic. He has a terrific frame, one that will allow him to continue improving on both sides of the floor."