Sharapova Injury Ends Wimbledon Hopes, Risks U.S. Open Entry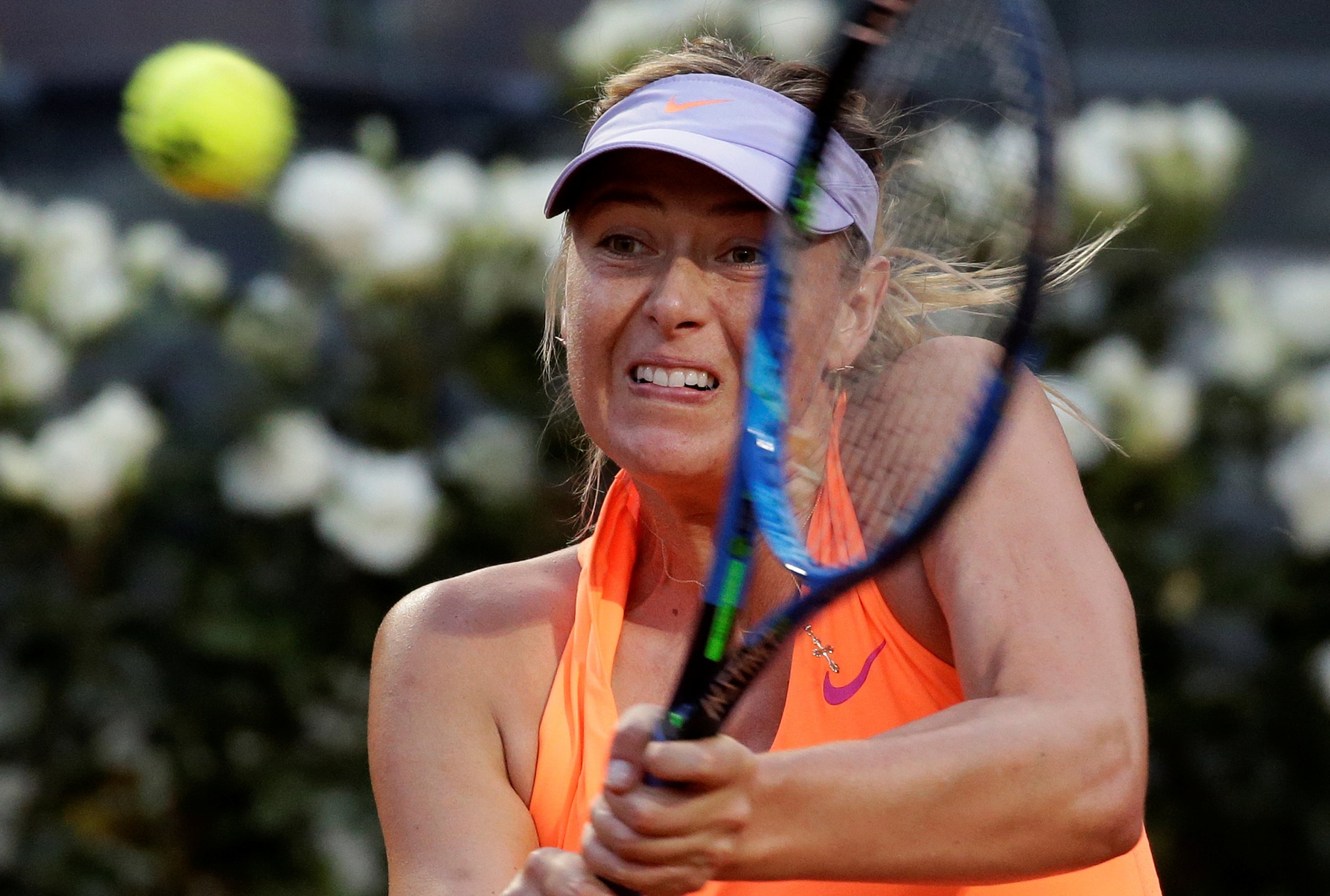 Russian tennis star Maria Sharapova will not return to the Wimbledon tennis tournament in her first season since her controversial doping ban.
Sharapova has not played since pulling out from her second-round match at the Italian Open on May 16 with an injury. The tournament was part of an ambitious return schedule, following a 15-month ban from all competitions after testing positive for meldonium — a banned substance that increases exercise capacity in athletes. She faces a race against time to recover a high ranking and seeded entry into Grand Slam tournaments.
The return of the five time Grand Slam winner has prompted some negative backlash from fellow tennis players, particularly since she has been awarded wild card status in some tournaments including next week's Aegon Classic in Birmingham as well as ranking tournaments in Stuttgart, Madrid and Rome. Those who argued for her participation said that, as a five-time champion, her return would drive up ticket sales, especially for the less prominent events on the tour.
Read More: Here is how Maria Sharapova responded to her French Open rejection
The debate about whether the famous Russian should benefit from a career boost is a thorny one, with some of her competitors angered by treatment that they perceive as too lenient. Canadian ace Eugenie Bouchard claimed Sharapova should be banned from the sport for life for the drugs ban. The pair's showdown on the court in Madrid was then billed as a grudge match.
The French Open, Roland-Garros, denied her wildcard status because of the drugs ban, announcing its decision shortly before Sharapova pulled out of the Italian Open. Her performance in Italy meant she ranked high enough for entry into Wimbledon qualifiers starting June 26, but she needed to reach the semifinals in Rome to enter the Wimbledon main draw.
In a post on Facebook, Sharapova confirmed her injury would keep her out of the entire grass season, missing the opportunity to recover her ranking from her current world position of 178.
"After an additional scan, the muscle tear that I sustained in Rome will unfortunately not allow me to compete in the grass court tournaments I was scheduled to play," she wrote. "I want to thank the LTA (Lawn and Tennis Association) for their amazing support on my return and providing me with a Birmingham wild card, a tournament which I hope many of you will be able to attend."
As a result, Sharapova will not be ranked highly enough for direct entry into the U.S. Open on August 28. She has not played a Grand Slam since her ban.
Sharapova plans to return to action at the week-long tennis tournament in Stanford, California, in late July.