'Afghan Girl' of 1985 National Geographic Cover Arrested in Pakistan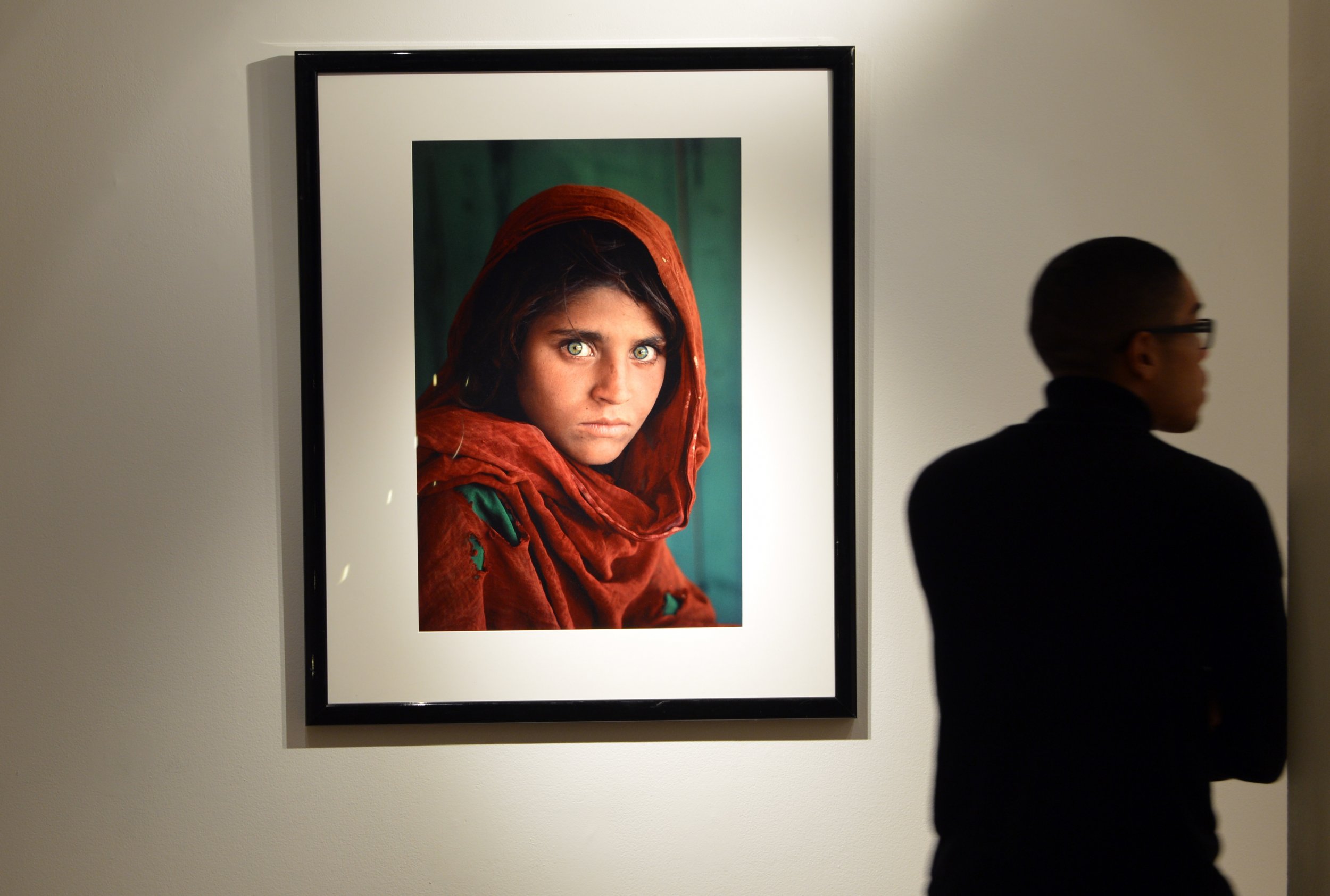 In 1985, there was only one magazine cover worth talking about. A girl, an ochre headscarf, and above all, a set of green eyes furiously looking into the camera lens: the 'Afghan Girl' appeared on the June 1985 cover of National Geographic, and captivated the world. She was photographed in the refugee camp of Nasir Bagh, in Pakistan, when Afghanistan was invaded by the Soviet Union. At the time the picture was taken, she was around 12, and became a symbol of the Afghanistan war.
On Wednesday, Sharbat Gula, now believed to be around 40 years old, was arrested in Peshawar, in the north west of Pakistan, for allegedly holding fraudulent identity papers. According to Arshad Yusufzai, a journalist in the city, she is being held by police after her house was raided on suspicion of her being in Pakistan illegally.
She faces 14 years in prison and a fine amounting up to $5,000 if convicted. Assistant director of the Federal Investigation Authority (FIA) Shahid Ilyas said Gula's arrest followed a year-long investigation into fraudulent IDs detained by non-Pakistanis. Authorities believe Gula obtained a fake card in 1988, and a computerized one in 2014.
The news comes in the wake of Pakistan intensifying its crackdown on Afghan refugees. In 2014 after the Peshawar school massacre, the government viewed Afghans with greater suspicion and cracked down on those with fraudulent or no official papers. According to The New York Times the situation appeared to escalate again in May after the killing of former Taliban leader Mullah Akhtar Muhammad Mansour during a drone strike in the Baluchistan Province.
Officials at Pakistan's National Database Registration Authority say they have scanned 91 million identity cards and detected 60,675 fraudulent ones. Since the Soviet-Afghanistan war in 1980s, more than 3 million Afghans have crossed the border with Pakistan. The U.N. estimates that 1.5 million still live in Pakistan, though Pakistani officials have suggested that another million have stayed illegally.
According to U.N. data, around 370,000 refugees have been sent back to Afghanistan since the beginning of the year and many more have left of their own accord due to precarious status of those without official papers.
Steve McCurry, who took the famous photograph of Gula in 1985, said in a post on his Instagram that he would do "anything and everything" to help her and her family, adding that he 'object[ed] to this action by the authorities in the strongest possible terms." He continued "She has suffered throughout her entire life, and we believe that her arrest is an egregious violation of her human rights."