Shark Attack Eyewitness Describes 'Nice and Slow' Bite on California Surfer
A shark described by one eyewitness as "a big one" brutally mauled a man surfing in California's Bodega Bay.
Onlookers described the horrifying moment a male surfer was bitten by the apex predator in an area recognized as a cruising ground for great white sharks.
An unnamed eyewitness interviewed at the scene by Sonoma County local news outlet The Press Democrat described the immediate aftermath of the shark attack.
He said: "I was out with about five guys and I heard a couple of people yell 'shark' about 50 meters away, by the river mouth, which is where it usually happens.
"Usually when people yell 'shark' they stay out, no problem. But then I heard the dude screaming and I knew he had got bit.
"Once we heard he got bit, we all started paddling in. We carried him in. We put him on a longboard.
"One of the local guys is a doctor. He tourniqueted the guy, carried him up on a longboard, cut his [wet]suit off, sat there for about 40 minutes and then the ambulances were already here—a really good response time.
"He took it like a champ. I knew his name, but I'm not going to release it, because he doesn't want it to be released. The whole time he took it like a champ. The whole time he was carried up the stairs, he wasn't passed out, he was completely conscious."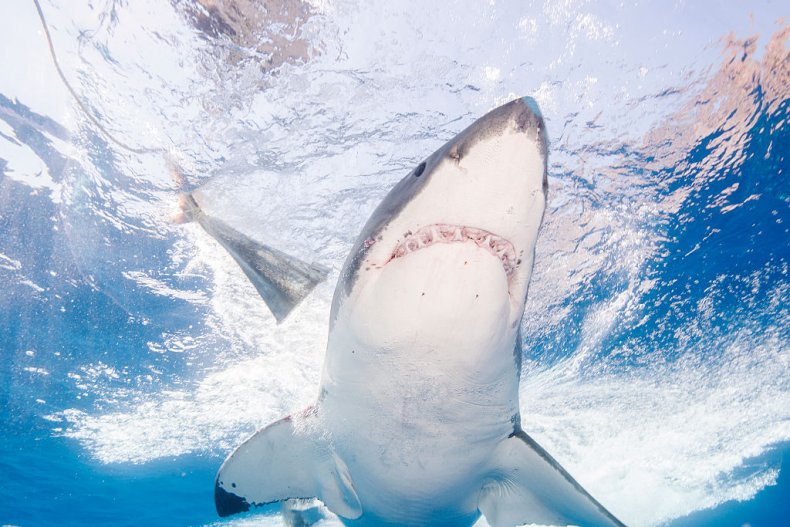 "What happened was he was lying prone on his board, paddling, the shark came up to his side, from the bottom, a big one, took a bite, clamped down on the board and the top of his back of his hamstring and took a piece out of his hamstring.
"But he wasn't bleeding bad. He wasn't squirting out."
When asked to speculate about the dimensions of the shark responsible for the attack, the onlooker stated the fish was bigger than average.
He said: "When you look at his board, the depth of the shark's mouth is wider than his board, because there were teeth marks all the way across the bottom of the board. So it was a pretty massive one.
"I'm no shark expert, but I do know if the mouth is wider than it is deep, because his board is about 24 inches wide... so it was definitely a big one."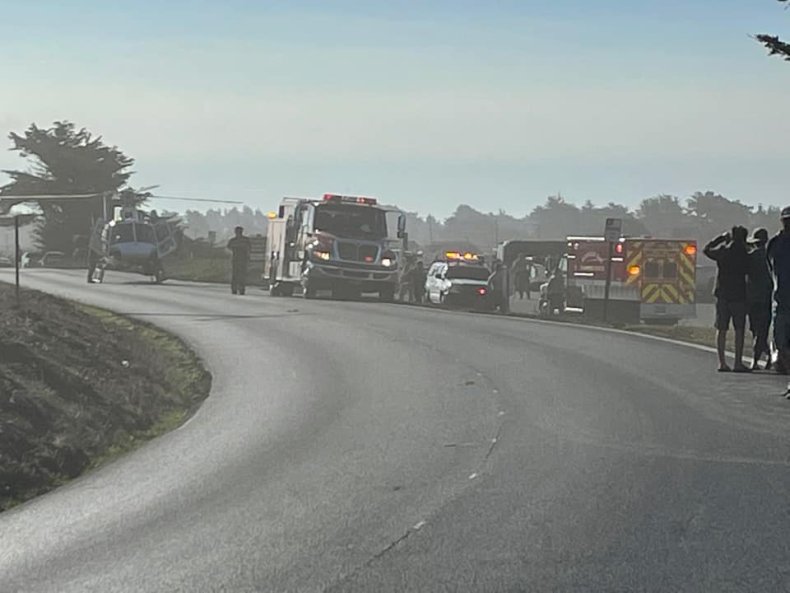 The eyewitness account was corroborated by other people purportedly at the scene.
The victim's friend, Jared Davis, was with him out on the water and described the encounter with the shark in an interview with Fox News.
He said: "It definitely wasn't like a quick attack. It was nice and slow. Kind of like a dolphin peaking up."
Julie Hoy Blain wrote on Facebook: "My 19-year-old son was there surfing right next to the man when it happened. I'm shaking still.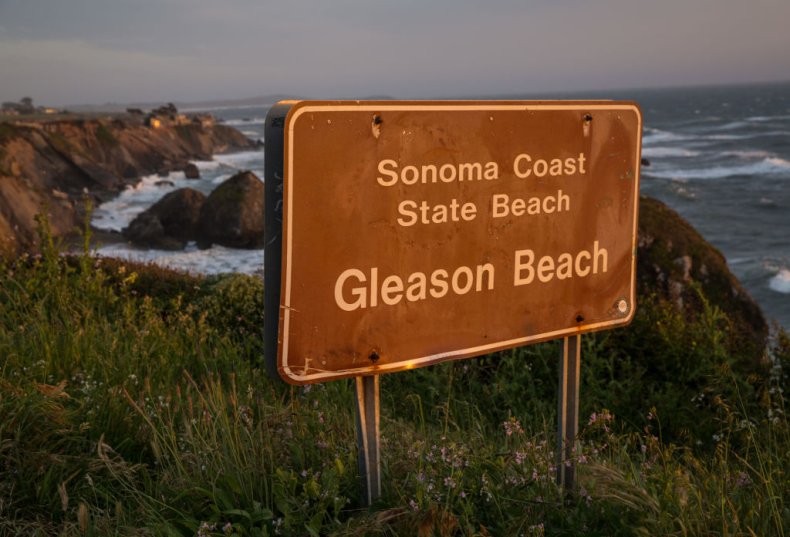 "My son and other surfers literally carried the injured man on his longboard from the sand to the parking lot. They used a leash as a tourniquet.
"My son was covered in blood. The man was conscious and in shock. Paramedics were there quickly and were cleaning and wrapping the wound while waiting for the helicopter to arrive. We believe the man will survive. So so scary."
And Gillie Riley commented on Facebook: "I'm still not sure why surfers are allowed at Salmon Creek when it is known that there are Great Whites often?
"A lot of people from out of town have no idea that we have Great Whites and we should probably alert them so that they are aware. This is so sad."
Bodega Volunteer Fire Department, which Newsweek has contacted for an update, released a press release soon after the recovery reading: "Male subject bitten by shark in thigh at Salmon Creek Beach in Bodega Bay.
"Patient Transported by [California Highway Patrol] helicopter to Santa Rosa Memorial Hospital.
"[Patient] was alert and was helped out of the water by other surfers and tourniquet was applied. Stay safe."
The news of the latest attack appears to corroborate research claiming the number of great white sharks appears to be increasing along the Northern California coast.
There are now thought to be hundreds of white sharks living between Monterey Bay, the Farallon Islands and Bodega Bay, in an area dubbed the "Red Triangle."
The news of the tragedy arrives after a teenager was bitten by a shark estimated to weigh 500 pounds.