Two children suffered bite wounds to their legs while swimming in beaches along New York's Fire Island on Wednesday in what were believed to be the first shark attacks in the area for 70 years, officials said.
The 13-year-old boy, who has not been identified, and 12-year-old Lola Pollina were taken to hospital for emergency medical treatment after they were both bitten on their right legs around noon, reported The Guardian. They have since been discharged and are expected to make a full recovery.
Pollina was bitten at Sailor Haven Beach, while the 13-year-old boy was attacked around the same time on Atlantique Beach. Both beaches were subsequently closed for the rest of the day.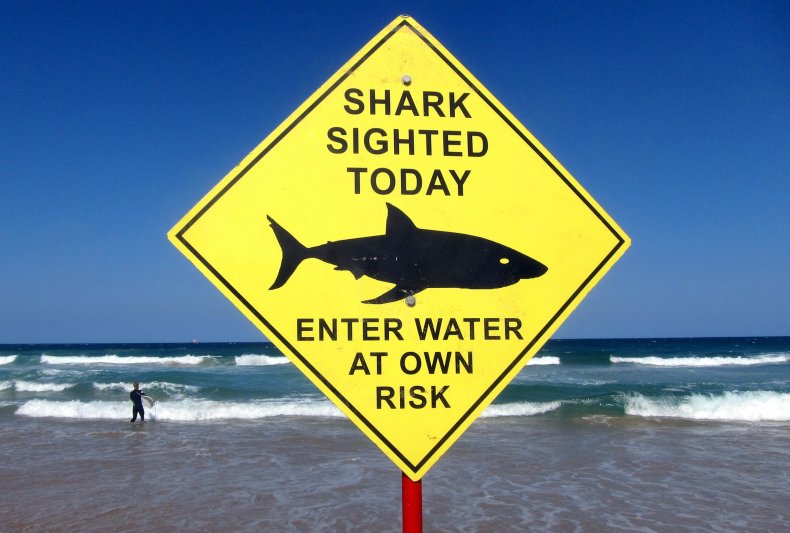 "It was a ten-inch orangey body and then there was a fin and then I got out, and my leg was bloody," Pollina said. "We went to the lifeguards, we ran up to them and they kind of bandaged it."
She added: "I probably will go in the water again, but I'll be more careful."
Investigators are working to determine whether a shark caused the bites. A video filmed by a bystander in the aftermath of the attacks shows a 7ft-long tiger shark caught by a fisherman in Kismet on Fire Island. It is unclear whether it is the same shark involved in the incidents.
Elizabeth Rogers, a public affairs specialist for the Fire island National Seashore, said Pollina's bite marks appear to be from a large fish (via CNN). One of the wounds sustained contained a tooth that is being tested to determine whether it came from a shark.
"The Suffolk County Marine Bureau is awaiting identification of the tooth from the New York State Department of Environmental Conservation Marine Bureau," Rogers said in a statement.
Ian Levine, chief of the Ocean Beach Fire Department, revealed that shark attacks around Fire Island were incredibly rare, with the last one recorded in 1948. Only 10 cases have been reported in the state of New York.
Although authorities have not confirmed the incidents were shark attacks, Levine said "the tooth we pulled out of the kid's leg looks like a shark's tooth."