Shark Attacks Tourist in Seychelles, Leaves Her Seriously Injured
A French tourist was airlifted to hospital with injuries after she was attacked by a shark while swimming in the Seychelles.
The 45-year-old woman was in the waters of a beach in Amitie, Praslin, which is the second biggest island in the Indian Ocean archipelago, Agence France Press reported.
The victim suffered serious injuries to her arm and was taken to hospital after the incident at 7 p.m. local time on Sunday.
The French ambassador to the islands, Dominique Mas, said in a statement, "She underwent an operation last night and her life is not believed to be in danger," reports the Seychelles News Agency.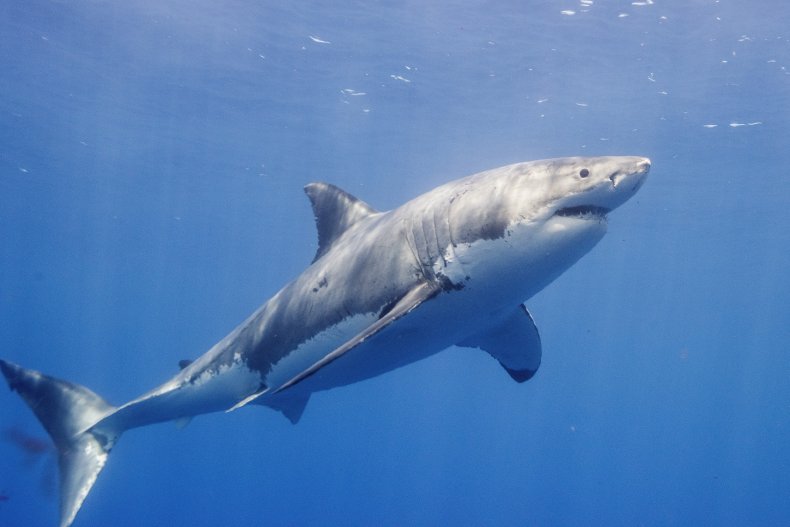 The Seychelles Maritime Safety Administration (SMSA) has cordoned off the area where the attack took place and its officials are examining the shark, although there is no information as to what species it was was. People are being warned to steer clear of the waters for the time being.
Authorities said that the cooler than usual waters may have attracted the shark to the shore. In a statement to Newsweek, the French embassy in the Seychelles said that victim was "hospitalized at Victoria Central Hospital where she was transferred to on Saturday evening.
"She was operated on yesterday and is out of danger. She is conscious. A family member was able to join her today. She will return to Europe after a few days of observation," the statement added.
This time of year is the peak season for tourism in the archipelago of 115 islands off the coast of East Africa. Shark attacks are relatively rare in the Seychelles, although in 2011, a British and a French tourist were killed in August 2011 off Praslin.
Last month, a British man who went missing off another Indian Ocean island, La Réunion, is believed to have been eaten by a tiger shark.
The severed hand of the unnamed 44-year-old man from Scotland was found in the shark's stomach, after he had gone missing in the Hermitage Lagoon, off Saint-Gilles, in the French overseas territory.
Diving expert and underwater documentary maker Tim Ecott, who wrote the book Neutral Buoyancy: Adventures in a Liquid World, told Newsweek after that attack in November, "The truth is, there is always a combination of factors in a shark attack and we can never be 100 percent safe in their environment."
"Seychelles had never had a shark attack and then two swimmers were killed within a fortnight on the same beach," he added.
On Monday, a swimmer in Australia was attacked by what is believed to be a shovel nose shark while swimming in Queensland.
The man in his 30s was bitten on the leg and the hand while swimming off North West Island, near Yeppoon in central Queensland, and suffered minor injuries, according to 7 News.
This story has been updated to include a statement to Newsweek by the French embassy in the Seychelles.