Our favorite oceanic predator has been spotted continuously throughout the summer in coastal areas of the United States, and they haven't necessarily been keeping to themselves either.
An attack on a Florida surfer at New Smyrna Beach on Friday marked the fourth to take place in Volusia County so far, but it's one of more than a dozen that have occurred in the U.S. this year. According to the global shark tracking website, TrackingSharks, 14 shark attacks have been reported in the U.S. as of Monday. A total of seven attacks have occurred in Florida alone. Meanwhile, people in states like California, Maine, Hawaii and North Carolina have felt the wrath of sharks while swimming in the ocean this summer.
The Florida victim nearly lost her foot after being attacked by a shark in chest-deep water at New Smyrna Beach on Friday. Tamra Malphurs, Volusia County Beach Safety Ocean Rescue captain, told reporters that the woman was transported to the nearest hospital, and she did not suffer life-threatening injuries.
Authorities haven't identified the species of shark behind the attack, noting that the woman didn't see it when it bit her.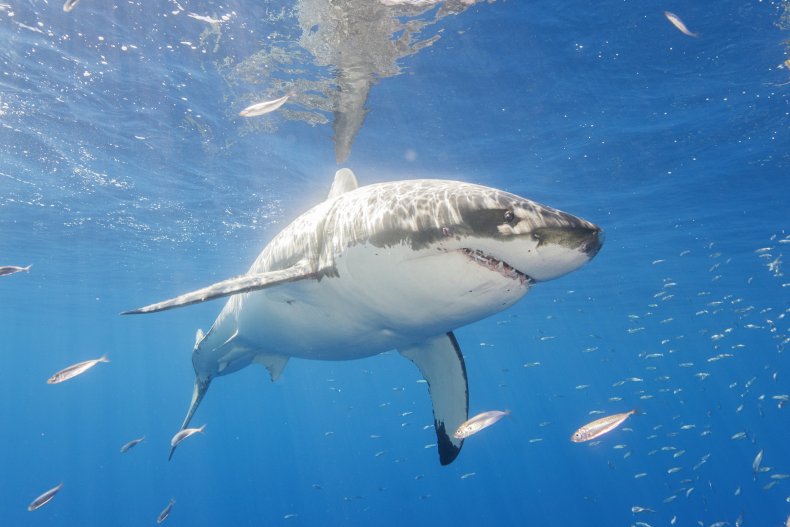 Meanwhile, more than 500 miles away in Alabama, a teen was believed to have been attacked by a shark on Friday as well. "I was walking over there thinking he got stung by a stingray or something and he's burning, then I walk over there and a chunk of his foot is missing," Gavin Green, who helped the 15-year-old, told CBS News' Alabama affiliate.
"I'm like yeah, that's not a stingray," Green said, adding, "You could see individual teeth marks."
Although most of the shark attacks tracked this year have only resulted in injuries, a woman in Maine was killed by a great white shark in late July. Sixty-three-year old Julie Dimperio Holowach was swimming near Bailey Island when she was attacked by the shark. She was pronounced dead by emergency workers after kayakers brought her body back to shore.
Commissioner Patrick Keliher of the Maine Department of Marine Resources told reporters that a great white was the blame for the incident after a fragment of its tooth was found on Holowach.
"This is a very highly unusual event," Keliher said at the time. "In fact, this is the only confirmed fatality in Maine waters from a shark attack."
A 26-year-old man named Ben Kelly in California was also killed by a shark at Manresa State Beach near Santa Cruz in May. Authorities did not identify the type of shark responsible for Kelly's death but suggested it was likely a great white shark.
Florida Museum's International Shark Attack File, which tracks yearly shark attacks across the globe, recorded 64 unprovoked and 41 provoked shark attacks in the U.S. in 2019. Florida had the highest number of shark attacks overall in 2019, with its 21 cases accounting for 51% of the U.S. total and 33% of unprovoked attacks worldwide.