Husband Punches Shark to Save Wife Attacked While Snorkeling near British Ascension Island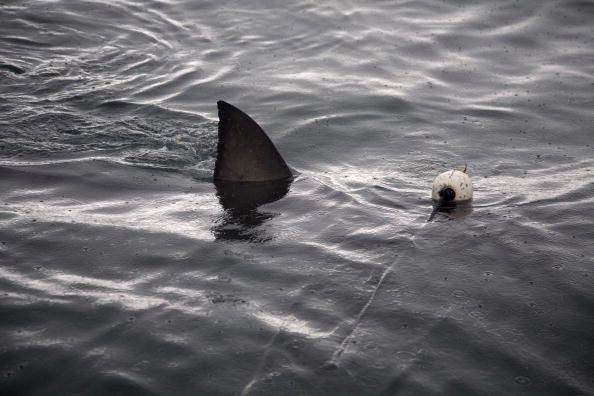 A man punched a shark after it attacked his wife while the couple were snorkeling off Ascension Island.
The shark bit the woman on the leg as they were swimming near the British territory off the coast of West Africa, the Times reported.
A witness said: "She was bitten on the leg. Her husband had to punch the shark off her. It then went for him."
The woman has been identified as Frankie Gonsalves, a member of the government in St. Helena. She will now be airlifted back to the U.K. for further treatment. The full extent of her injuries is unclear.
"The person concerned was swimming near the shore and her injuries were attended to at the George Town Hospital," said to a statement from the government of St. Helena published on Saturday.
"Ascension Island Government has released a warning notice advising people that swimming in the area is to be undertaken at their own risk."
It is unclear what type of shark attacked the woman.
The islands of St. Helena, Ascension and the archipelago of Tristan da Cunha are part of a single British Overseas Territory and lie between Africa and South America.
They are sometimes referred to as "St. Helena" after its main island, known for being the destination of Napoleon Bonaparte's exile after he lost the Battle of Waterloo in 1815.
Shark attacks are common off the coast of South Africa, which is about 1,500 miles from Tristan da Cunha.
Earlier in April, the remains of a 68-year-old Austrian man believed to have been bitten by a shark were recovered in the KwaZulu-Natalm province.
In 2010, a white shark attacked and killed Lloyd Skinner, a 37-year-old Zimbabwean who was swimming 100 metres off Fish Hoek beach, in Cape Town.