Shark Attack: Woman, Child Bitten in Shallow Waters Off Popular Hamilton Island Beach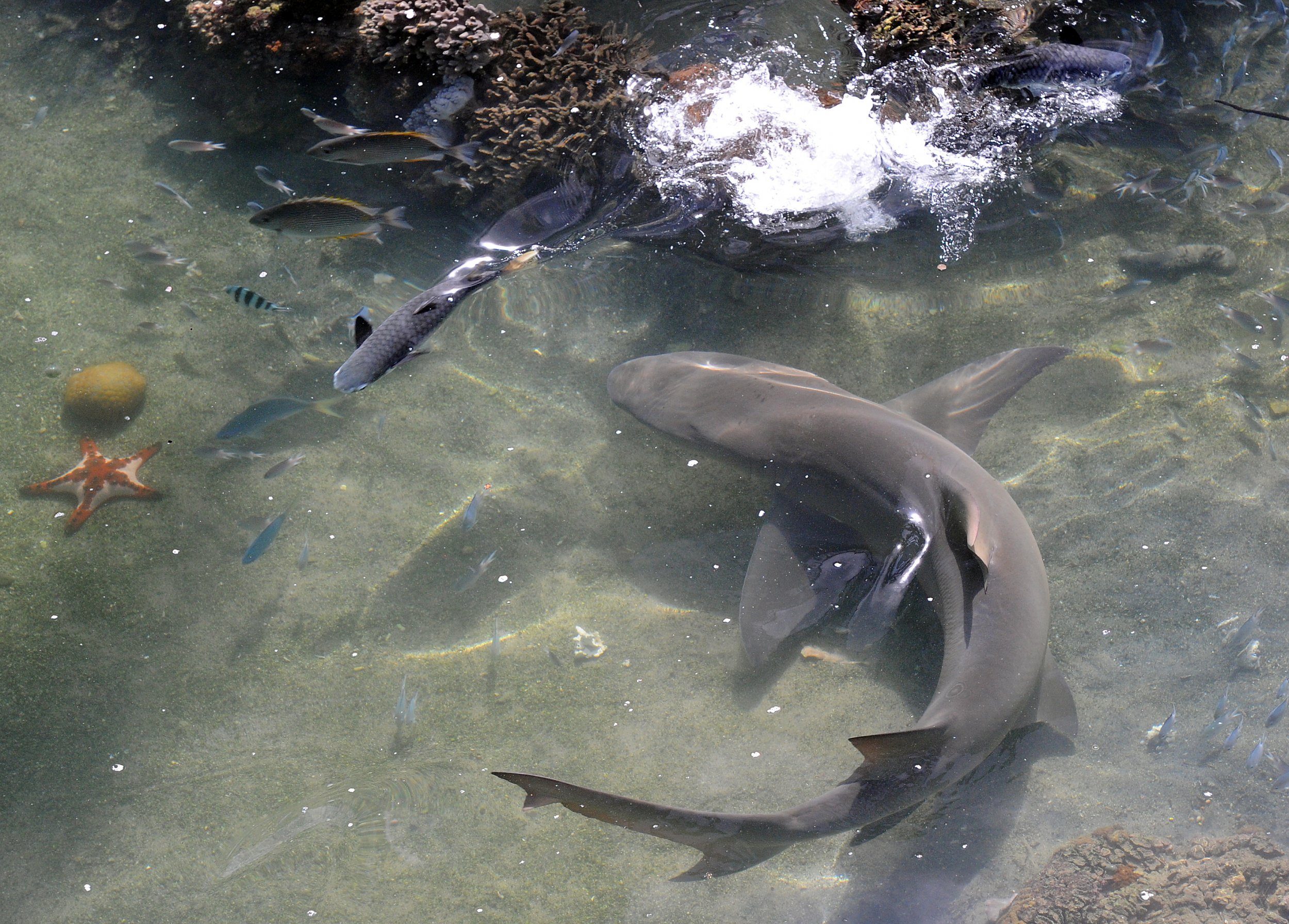 There has been another shark attack in a popular tourist area of Australia's North Queensland coast. An elderly woman and a 9-year-old girl were rushed to hospital after they were bitten by a shark in shallow waters in the Whitsunday Islands.
They were paddling at Catseye Beach on Hamilton Island when a shark believed to be around three feet long bit the pair at around 9.30 a.m. local time on Thursday, news.com.au reported.
Read more: California teen fended off a 15-foot great white shark
A Queensland Ambulance Service spokesperson said the girl had significant lacerations to her foot and toes and had to be taken to the mainland for treatment. The woman suffered a laceration to her leg and was treated at Hamilton Island Medical Centre, 2GB reported. Their injuries were not life-threatening and the beach has been closed pending safety checks.
It is the fourth shark attack in four months in the Whitsundays. The island made headlines in 2009 when 34,000 people entered a competition to land the "Best Job in the World" in which they would work as a "caretaker" there for six months.
In November, Daniel Christidis, 33, died after being bitten at Cid Harbor on Whitsunday Island, which sparked calls for greater shark control measures in the area.
Following the death of Christidis, the Queensland government will fund research to look into the increase in shark activity in the Whitsundays as well as an ongoing "sharkwise" program.
In September, a 46-year-old woman and a 12-year-old girl were both bitten within 24 hours in the popular tourist destination. The girl lost her leg and the woman suffered critical injuries.
Shark expert Samantha Munroe told news.com.au: "There are no solid theories that really exist to explain why most shark attacks occur or why there would be a spike following what has essentially been a very long period of no attacks in the area.
"There has been an increase in attacks in the past several decades, but globally and nationally this increase is consistent with increases in our population and the number of people who visit the beach to swim, or snorkel or surf. At a national level, that's probably the best explanation for current trends."
According to data by the Taronga Zoo in Sydney, there were 20 "unprovoked" shark attacks off the country's coast in 2018, AFP reported.