A surfing spot in Western Australia was shut this weekend after a man reported a close encounter with a species of shark—the day after his 75h birthday.
Gary May, of Perth, said in a Facebook post that he was knocked off his board by a shark measuring roughly five foot in length at Yallingup Mainbreak Surfing Spot in the coastal town of Yallingup on Saturday afternoon
May, who was able to safely return to shore, published an image to the social network showing bite marks to the top and bottom of the paddle board.
"After 60 years of not seeing a dangerous shark in the water whilst I was in the water surfing, diving & fishing it happened this afternoon. After turning 75 years yesterday & catching 3 excellent waves I thought life could not get better," he wrote.
Authorities said that a member of the public had reported the incident to police at 3:21 p.m. on March 20, sparking beach closures in the region. The paddle board was taken for scientific analysis by local government fisheries officers, officials added.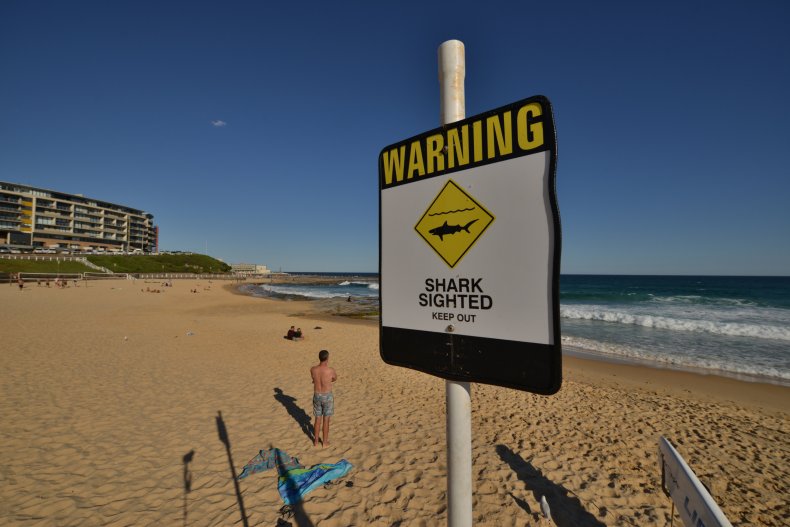 May recalled kneeling up and paddling in deeper water at the time of the attack. It remains unclear what type of shark was involved as of Sunday.
The victim said in his post to a public surfing group: "Halfway out in the deep water channel to the north, kneeling up paddling, my board was struck suddenly with enough force to fling me forward and onto a head that had the whole rail in its mouth.
"I jumped back onto the board real quick, losing the paddle in the process. Another surfer shot past me on a wave which tipped me off again. As he paddled back I warned him and we paddled back in together after I recovered my paddle."
He added: "Back in the car park someone phoned Sharkline and soon the Westpac helicopter was circling with a siren blaring to clear the water. Fisheries collected my board to test for DNA... The worst thing is I did not bring another board."
The Western Australia's SharkSmart division has said that Yallingup Mainbreak Surfing Spot reopened today following multiple land and air patrols.
It said in a statement on its website on Sunday: "The Surf Life Saving WA helicopter conducted two surveillance flights over the area between 9:30 a.m. and 11:30 a.m. this morning. No sharks were sighted, however there were several surfers in the area. A large school of salmon was also observed. There have been no further shark sightings."