Shark Attacks at Beach Named 'Shark-Bite Capital of the World' Up from 2018
It's been an active month for shark bites at New Smyrna Beach, Florida, with at least three people bitten in two days: On August 3, two surfers were bitten by sharks only moments apart—a woman on her left hand and wrist, and a man on his right foot. Then, on August 4, a 68-year-old tourist from Nashville was bitten on his right foot while standing in knee-deep water.
According to Volusia County Beach Safety, the unnamed man kicked the 4-foot shark with his other foot and it swam away.
Less than two weeks later, on August 16, a 9-year-old girl was bitten while wading in knee-deep water. Then, on August 27, a surfer catching a wave jumped off his board and landed right on top of a shark. The six-foot predator bit him on his left hand and leg in waist-deep water. (He was treated on the scene but refused transport to a hospital.)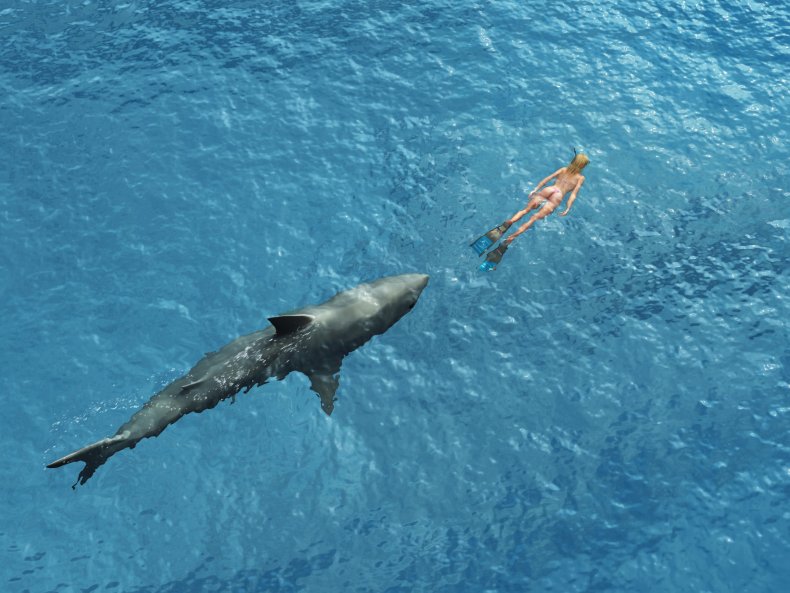 Located on Florida's central east coast, Volusia County is often called the "shark-bite capital of the world": According to the University of Florida's International Shark Attack File (ISAF), Volusia had 17 confirmed bites in 2007, more than anywhere else on Earth. It broke that record the following year, with 24 confirmed bites.
"This area normally has higher numbers of shark-human interactions as a result of very high aquatic recreational utilization of its attractive waters by both Florida residents and tourists, especially surfers drawn to the good breaks at New Smyrna Beach," the ISAF said in a statement. Anyone who has entered the water in New Symrna has probably come within 10 feet of a shark, according to National Geographic.
Volusia County had only four confirmed shark-bite incidents in 2018, but that still put it on top of the list globally. It's recorded 11 this summer so far, but since September is the month with the most shark attacks in Florida, so more are expected.
If you find yourself under attack by a shark, the ISAF advises being proactive— hit it on the nose, ideally with an inanimate object. Try to get out of the water. If you can't, try banging on the snout again. But that'll soon become less and less effective.
"If a shark actually bites we suggest clawing at its eyes and gills, two sensitive areas," the group warns. "One should not act passively if under attack: Sharks respect size and power."