Officials Seize Hundreds of Illegal Shark Fins From Seafood Restaurant
Game wardens from Texas Parks and Wildlife reported that they seized hundreds of shark fins from a seafood restaurant in San Antonio.
According to a Facebook post shared by Texas Game Wardens, officials performed an inspection of a local seafood restaurant on April 13.
"During the inspection, Texas Game Wardens located 381 whole shark fins and an additional 29.2 lbs. of frozen shark fins inside of the restaurant's commercial freezer," the post read. "Case is pending against the restaurant/owners and all shark fins were seized as evidence."
In 2015, ocean conservation organization Oceana reported that Texas banned the trade of shark fins.
"This law ensures that Texas will no longer participate in the global fin trade that is largely responsible for the decline of sharks around the world," a press release issued from the organization stated.
According to a statement sent to Newsweek from Texas Parks and Wildlife, Bexar County game wardens worked with the Texas Parks and Wildlife K-9 team to conduct an inspection of the restaurant to determine the source of its aquatic resources.
Kevin Winters, a Texas game warden and K-9 handler, investigated the incident with fellow game warden Kathleen Stuman.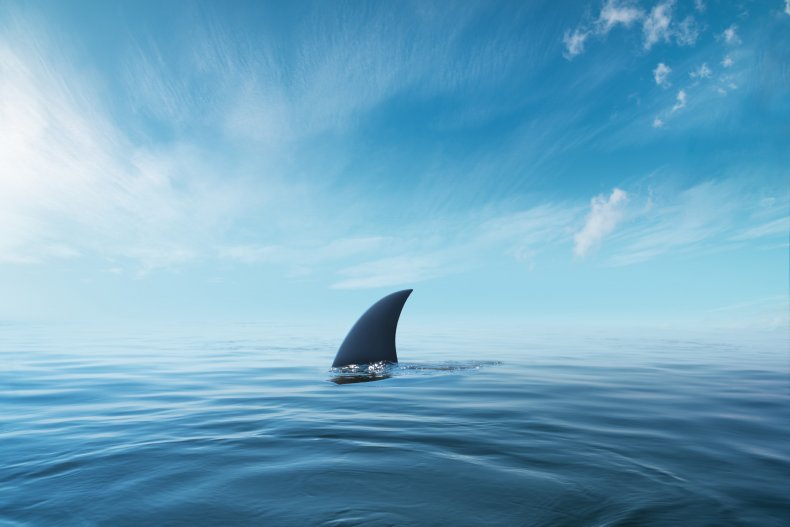 Winters told Newsweek the agency was already looking into the restaurant and followed up with an inspection.
Not all of the fins have been traced back to their origin, though Winters said some have been identified as coming from blacktip sharks, which can be found in the Gulf of Mexico.
Buying, selling, transporting or possessing shark fins for the purpose of sales is a misdemeanor. Those found guilty may face up to 180 days in county jail and/or up to a $2,000 fine, Texas Parks and Wildlife said.
Winters said the fins are considered contraband, and what happens to them following legal proceedings will be up to the district attorney's office and the judge. The fins may be destroyed, used for educational purposes or used for K-9 training.
Although people can have a fishing license and catch sharks, they must bring the shark home in its entirety, Winters said. They cannot remove the shark's fin and return the shark to the water.
"As an apex predator, sharks are critical to oceanic ecosystems," the statement from Texas Parks and Wildlife read. "They maintain the food chain and serve as an indicator species. Between 70 to 100 million sharks are killed every year for their fins."
In addition to this investigation, officials from other parts of the world have looked into other animal protection cases recently.
Police in Argentina found a monkey in a locked cupboard with no food, water or fresh air in December. Officials in South Carolina discovered a dog screwed to a bathroom door frame last month, while more than 150 dogs were removed from an alleged puppy mill in the state in February.