Shark Head Found Impaled on Spiked Fence of Marine Rescue Building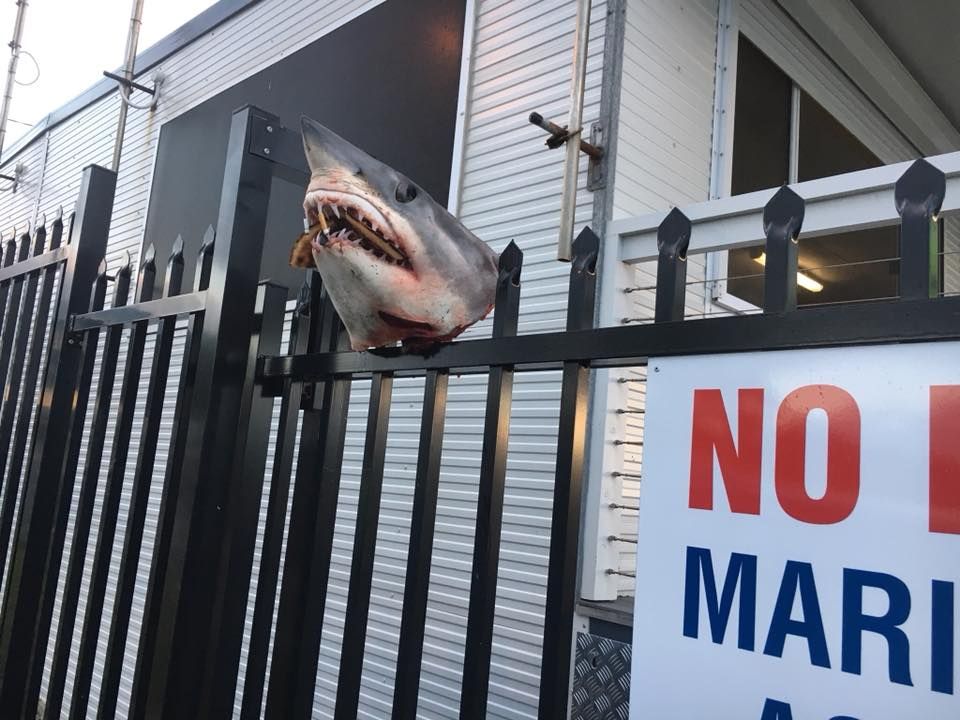 Rescue volunteers in Australia were shocked to arrive at work to find a shark's head impaled on the fence of their premises and blood stains on a jetty nearby.
Four of them made the grim discovery when they turned up the Marine Rescue building in Shellharbour, New South Wales on Sunday. The head of the shark, believed to be a mako, appeared to have cigarette butts and debris packed into its mouth.
Marine Rescue spokesman Richard O'Connor told Australia's ABC News that he did not know if it was supposed to be a threat or simply a poor taste prank.
"It's a random thing, there was no message and we haven't had any issues in the past with disgruntled fishermen or boaters, but that's not to say that somebody may not be happy with what we have done," he said.
"We looked around the area and found there was blood down on the jetty located 100 meters from us, which tends to indicate the shark was caught on Saturday night and maybe cut up down on the jetty," he said.
It posted the image on its Facebook page with the comment that it is a volunteer rescue organization that helps those in boats and not marine life, adding: "If this is a statement then it's been misdirected".
"It's a kick in the guts for our committed volunteers who give up their time to save lives on the water," the organization said.
Among the comments posted were "What would somebody do that?" and "This is a genuinely psycho move".
"My husband risks his life by doing rescues and people need to be more respectful," one woman wrote.
Marine Rescue has not referred it to police, although the NSW Department of Primary Industries is looking into the incident.