Ten-Foot Shark Reeled in by Tourist Fishermen in 'Rare Catch' in Florida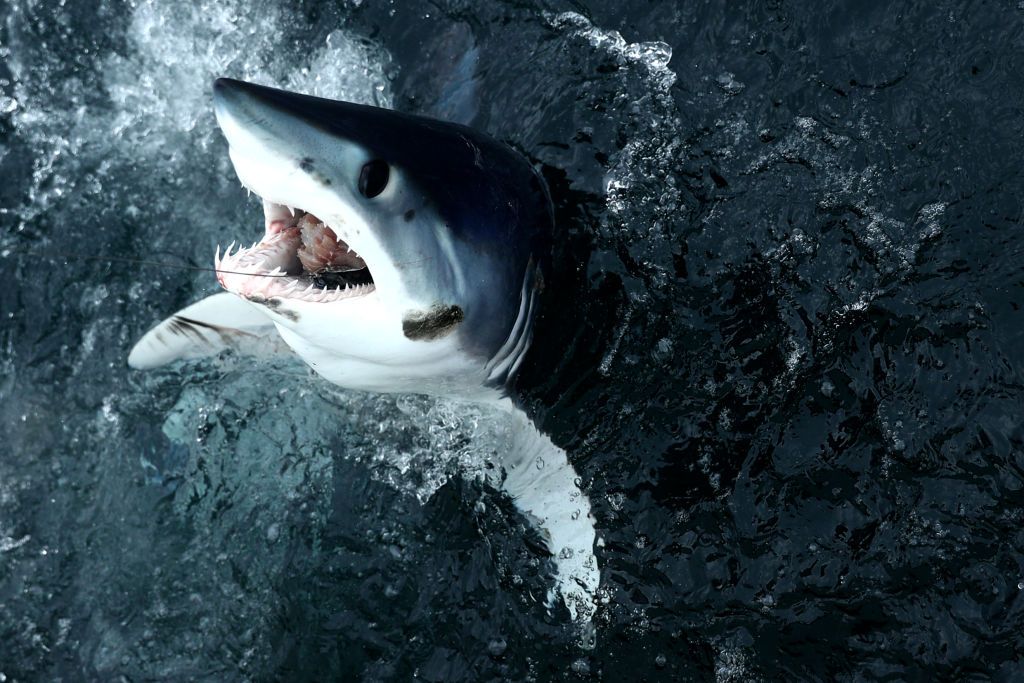 A 10-foot shortfin mako shark was reeled in by a group of tourist fishermen in a "rare catch" in Florida after they wrestled with it for over an hour.
The group from Illinois, made up of Wes Jacobs, his father-in-law and friend, were on a fishing trip off the Gulf Coast near Destin with Family Land Based Shark Fishing
While fishing off the beach they came across and spent about 90 minutes reeling in a 10-foot-8-inch mako shark, according to The Northwest Florida Daily News.
"It was an hour-and-a-half fight," the owner of the excursion company, who wished to remain anonymous, told The Northwest Florida Daily News. "It's kind of a rare catch from the beach."
Jacobs decided to harvest the shark instead of releasing it, the company owner said.
"If you're going to harvest a shark, then that's the one to harvest," the owner said. "We only harvest about once every two years. We usually tag and release for migratory studies."
The shortfin mako shark is a coastal and oceanic species that is found worldwide in tropical waters, according to the BBC.
It is known to be an impressive hunter with ferocious speed, feeding on prey such as swordfish, tuna, squid and other sharks.
These sharks can reach speeds of up to 48 kilometers per hour, and their tactics for hunting include biting off the tail of their prey to prevent it from swimming away.
The ability to swim at high speeds saps their energy, though, meaning they must eat a lot and regularly.
According to the National Oceanic Atmospheric Administration, fishermen are legally allowed to catch one shortfin mako shark per trip so long as they have permits and the shark is an adult measuring at least 54 inches.
They are, however, urged to release the sharks and not harvest them.
"We encourage [...] fishermen to release shortfin mako sharks that come to the vessel alive in order to decrease fishing mortality and maintain the healthy shortfin mako shark population," the NOAA's website says.
"Releasing sharks helps maintain or rebuild shark populations and also ensures that you do not land a prohibited species."